FAQs About Moving to Ashland, OR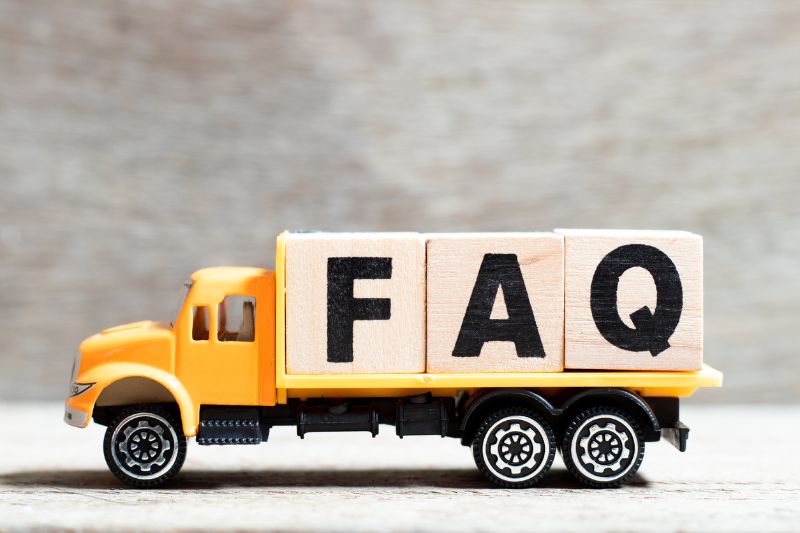 Are you thinking of moving to Ashland, Oregon? Ashland combines small-town charm, urban amenities, a vibrant cultural scene, and scenic natural beauty. All have made this community one of the best places to live in America. Whether you're looking for a place to start a new family or a comfortable place to retire, Ashland has something to offer you.
Here are answers to some of the most important questions you may have about moving to Ashland, Oregon especially Why it's good to own a home in Ashland, Oregon.
What property type is best for me?
Ashland has a well-deserved reputation as the cultural capital of Southern Oregon, having been mentioned in Fodor's Travel's 100 Best Small Art Towns in America, and in CNN Money's Best Places to Retire in America. Favorable growing conditions also make Ashland a prime region for winemaking, with Wine Enthusiast Magazine naming it among the Top 10 Best Wine Travel Destinations in the World.
If you're interested in moving to Ashland, OR, there's a rich variety of homes to choose from. The town has its share of classic Craftsman homes to stately Victorian mansions and modern apartments and townhouses. As the premier real estate firm in Ashland, OR, Ashland Homes Real Estate, Inc. has the privilege of listing some of the best homes and real estate in the area.
Whether you're looking to move into a starter home, a centrally located townhouse, or larger multi-million dollar properties, we're ready to help you find the right home for your needs.
Should I buy a house or a condo in Ashland, OR?
Single-family homes dominate the Ashland market, in a variety of styles such as Contemporary, Craftsman, Ranch, and Colonial.
Condos in Ashland's town environment are low to mid-rise, or can also take the form of apartment buildings and townhouses. Condo buyers have a variety of flexible options.
Luxury homes take advantage of the verdant Oregon countryside and often come with the latest amenities and green building design principles.
According to Redfin.com, the January 2022 median sale price of homes in Ashland, OR is $515,000, an increase of 12% year on year, with homes on average staying around 61 days in the market before being sold. The sale-to-list price stands at 97.2%. Some homes for sale in Ashland have received multiple offers, driving up the price, and about 9% of homes for sale in Ashland sell for above the list price.
Smart buyers will want to carefully weigh their options and their budget, and an experienced real estate agent can help you make the most of opportunities in Ashland.
Which Ashland, OR neighborhood should I choose?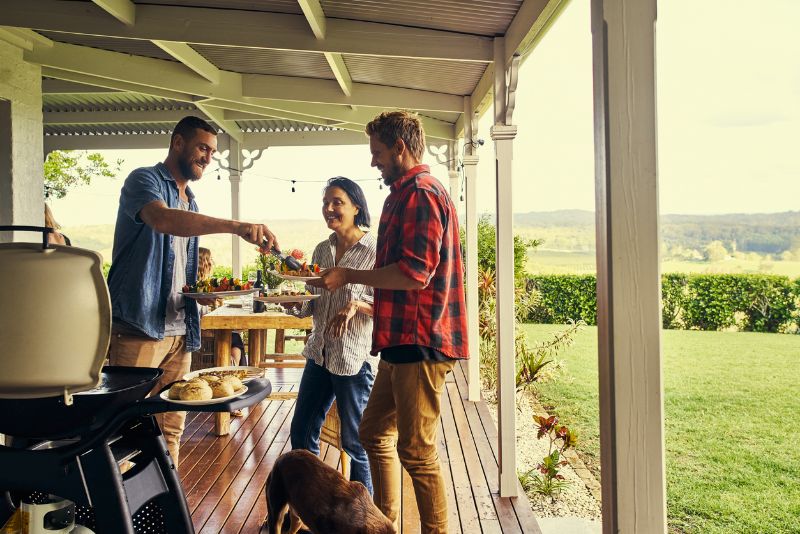 Each neighborhood in Ashland has its own unique character, giving you the choice of the kind of lifestyle and environment you want when you move to Ashland, OR.
North and Northwest Ashland

Nature lovers will love the view in this neighborhood, which boasts of large lots and peaceful surroundings away from the commotion of city living.

Cottage District and the Railroad District

If your dream house is a Craftsman home complete with a covered front porch, then you will most likely find it in this neighborhood. This historic district is known for its proximity to coffee shops, pubs, restaurants, and shopping destinations.

Three Tiers of Ashland

This neighborhood has prestige written all over it, making it perfect for homeowners who want to take advantage of the high property appreciation rate in this area. Take your pick from vintage homes in 1920s architecture to contemporary houses.

Lithia Park

Craftsman homes and grand Victorian mansions abound in this exclusive residential area. This neighborhood has a premium location due to its proximity to Lithia Park and the historic Plaza, which has been the heart of the town for the past 150 years.

Quiet Village

Parents with young children will appreciate living in this neighborhood, which offers reasonably priced homes for sale in Ashland, OR. One major benefit of living in Quiet Village is the fact that it is within walking distance of the highly rated Helman Elementary School.

South & Central Ashland

Families will find quality properties at affordable prices in this neighborhood, which is located near Hunter Park and Garfield Park.

East Ashland

Newly built houses with large lot sizes are available in this neighborhood, which is accessible to the downtown district. Luxury buyers also have the option of purchasing lovely country houses that overlook Emigrant Lake.
To find your home in Ashland, OR – from starter homes to luxury properties – indicate your specifications here
How do I relocate to Ashland, OR?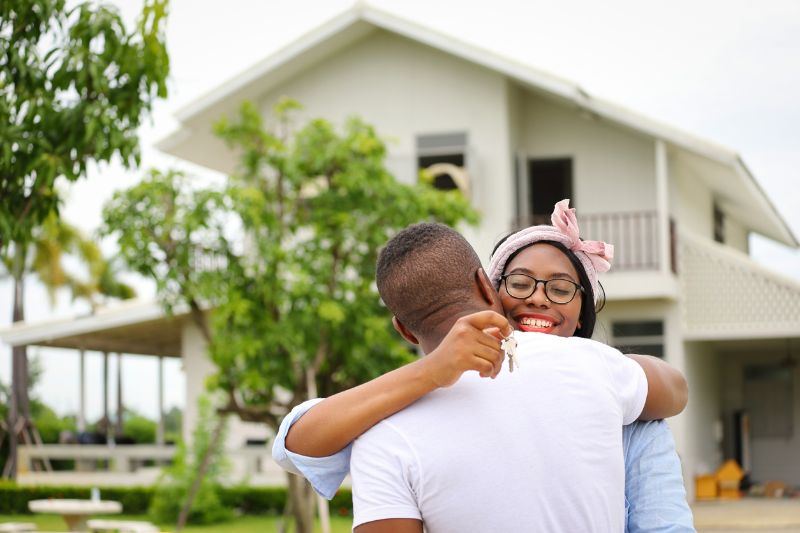 When moving within the state of Oregon, moving company rates and services are regulated by the Oregon Department of Transportation, which provides customer advice and a quick breakdown of a customer's rights and mover's responsibilities in a "Moving Household Goods in Oregon General Information Bulletin."
This Old House has a handy list of the best moving companies in Oregon, as well as best moving companies for interstate moves. Take the time to shop around and compare estimates, and moving to Ashland, Oregon should be a hassle-free experience.
What do I need to know about taxes in Ashland, OR?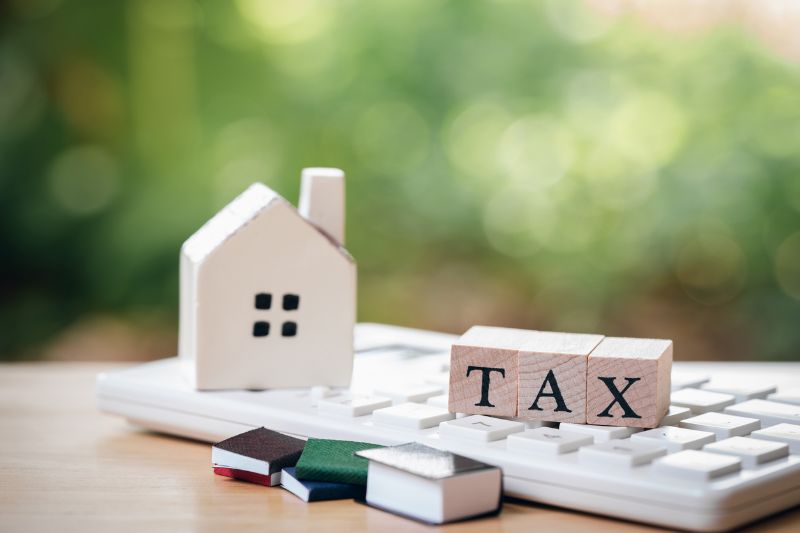 Oregon taxes can be a mixed bag. On the one hand, the state features a 0% sales tax, but this is balanced by an income tax rate that is the 4th highest in the US. Income tax rates are progressively graded, with marginal tax rates beginning at 4.75% and rising up to 9.9% for the wealthiest. There's also a 5% tax on prepared food and beverages in Ashland. The city also levies a 25% Electric Users Tax on power from the public utility network – however, even with the tax, rates are competitive with regional providers.
Property tax rates can be a bit tricky to get a general estimate given Oregon's property tax system, though in practice, effective tax rates in Oregon are limited to a maximum of 1.5% plus any city bond levies.
Ashland is part of Jackson County, which has a median effective tax rate of about 0.95%, which is in the bottom half of median county tax rates, according to SmartAsset.com. Good quality listings will be upfront about a property's tax rate, and any other obligations. Another factor to consider is that Oregon property taxes are levied on the property rather than the owner, so unpaid taxes become a lien on the property. Make sure to double check a property's tax history.
Finding the right mortgage
An evolving real estate market and disruptions over the past few years have expanded the options for homebuyers looking for good mortgage rates, with products like adjustable, FHA, and conventional fixed-rate mortgage options coming with their own pros and cons. As with any mortgage, it pays to be prepared, like improving your credit score as much as you can and setting aside as large a down payment as you can manage.
Find financing resources here.
For more useful advice when researching homes for sale in Ashland, OR, check out our comprehensive buyer's guide.
What awaits me in Ashland, OR?
Economy and jobs
Ashland's economy is buoyed by the tourist trade brought in by the natural wonders of the Rogue Valley and surrounding countryside, as well as visitors attending performances at the Oregon Shakespeare Festival, and the attendant restaurants, galleries and hospitality establishments that cater to them.
The largest employers in town include Southern Oregon University and the Oregon Shakespeare Festival, and major industries include healthcare, education, and retail, with a significant number of hospitality and dining-related jobs that cater to tourists, visitors, and students that these institutions bring in every year.
Good schools
Parents seeking to foster academic excellence in their kids will be glad to know that the Ashland School District is particularly well regarded among Oregon's school districts, and includes four elementary schools, a middle school, Ashland High School, and the Willow Wind Community Learning Center. John Muir Elementary serves as a magnet school with a focus on outdoor education, science and the arts, and Ashland High School frequently earns a spot among the best high schools in the nation.
Ashland is also home to Southern Oregon University, which was founded in 1872 as Ashland Academy. SOU offers a wide array of bachelor programs in the arts and sciences, as well as graduate studies and an array of other courses.
Climate
Sheltered by the Cascades and the Siskiyou mountains, Ashland enjoys a Mediterranean-like climate, with average temperatures ranging from 88˚ to 51˚ in July, and 47˚ to 29˚ in December. While the mountains surrounding Ashland average around 120 inches of rain a year, the valley floor is sheltered by the peaks and averages around 20 inches a year.
Ashland experiences the full range of temperate seasons, with great opportunities for outdoor adventures year-round. Residents can enjoy the beauty of spring blooms, go hiking and rafting in the summer, take in the majestic sights of autumn, and go skiing and snowboarding in the winter.
Parks and community gardens
Ashland boasts hundreds of acres of well-maintained parklands, including the historic 93-acre Lithia Park, which stretches from the center of town to the foothills of Mount Ashland. Elegant landscaping, a Japanese garden, miles of hiking and walking paths, sports facilities, and picnic areas make it a centerpiece of the community, along with 18 other parks and community gardens maintained by the city.
The greater outdoors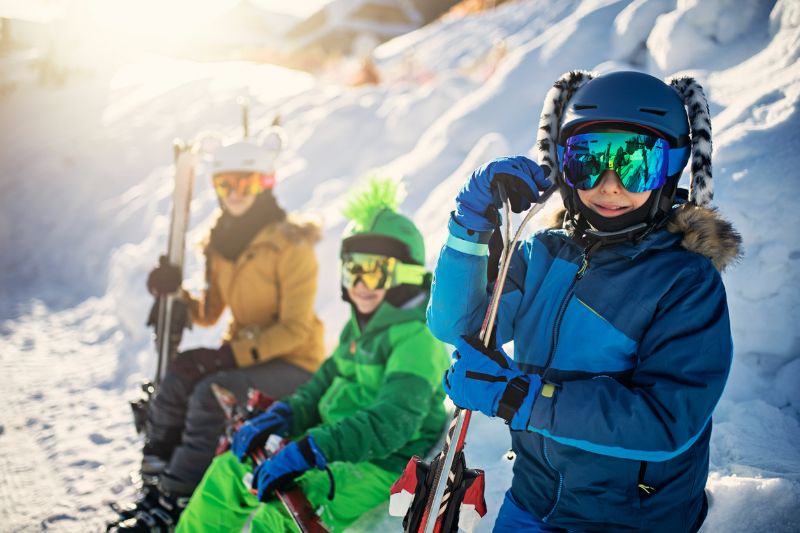 Hiking
The foothills of the Cascades and the Siskiyou mountains make the area a prime spot for outdoor adventures, and the area around Ashland is blessed with hiking trails suitable for every skill level. Grizzly Peak Loop Trail and Mount Ashland offer views of the surrounding valley and peaks, and Lithia Park in the heart of town also includes a gentle and accessible hike that can be enjoyed at any time of the year. Trekkers looking for a challenge can check out Grouse Gap Trail, which connects to other regional trails, and the 9.4-mile Wagner Butte Trail, which rewards hikers with incredible views of Ashland and the surrounding valley.
The magnificent Rogue River defines the valley just as much as the surrounding mountains and foothills. The river is perfect ground for fishing with varieties of salmon and steelhead. Birdwatchers can take the time to appreciate the varied species that call the river valley home, and adrenaline seekers can get their fill of whitewater rafting and other water sports along the river's length.
Winter sports enthusiasts won't have to go far to find challenging slopes, as nearby Mount Ashland features 23 ski runs of varying degrees of difficulty. The Sonnet trail is suited for beginners, while veteran skiers and snowboarders have an arsenal of trails to choose from.
Arts and culture
The Oregon Shakespeare Festival
A regional repertory theater founded in 1935, the Oregon Shakespeare Festival holds more than 800 performances a year and draws hundreds of thousands of visitors and theater fans annually to Ashland. Housed in a 4-acre complex near Lithia Park and the town plaza, the OSF's three theaters include the Allen Elizabethan Theatre (a replica of London's original Fortune Theatre), and the more intimate and modern designs of the Angus Bowmer and Thomas theaters. True to its name, the OSF holds regular performances of the Bard's plays, as well as an eclectic mix of modern and groundbreaking productions, making the campus a mecca for theater fans across the country and the world.
Studios, galleries, artisan market
In addition to the Oregon Shakespeare Festival, Ashland hosts more than 30 studios and art galleries, and local artists and craftspeople hold the weekly Lithia Artisans Market from March to October showcasing the best in local arts and crafts. The Oregon Cabaret Theater also holds regular shows, comedies, musicals, and revues year-round.
Wining and dining
Ashland's rich cultural scene is complemented by an equally rich selection of dining experiences. The best restaurants in Ashland feature a wide array of cuisines, from contemporary American fine dining to home cooking, as well as more Mexican, Indian, and other world cuisines.
The city's bustling district of shops, restaurants, and cafes serves up some of the finest artisanal food creations in the west coast. Taste the sweet, mouth-watering creations of local chocolatiers when you attend the Oregon Chocolate Festival in March. The annual Oregon Honey Festival is perfect for those who want the best honey and mead (also known as honey wine).
Ashland's latitude and mild climate has made it a prime spot for wine growers, with more than 120 wineries and vineyards in the region taking advantage of the seven-month growing season to make absolutely delectable local vintages.
What's my future like in Ashland, OR?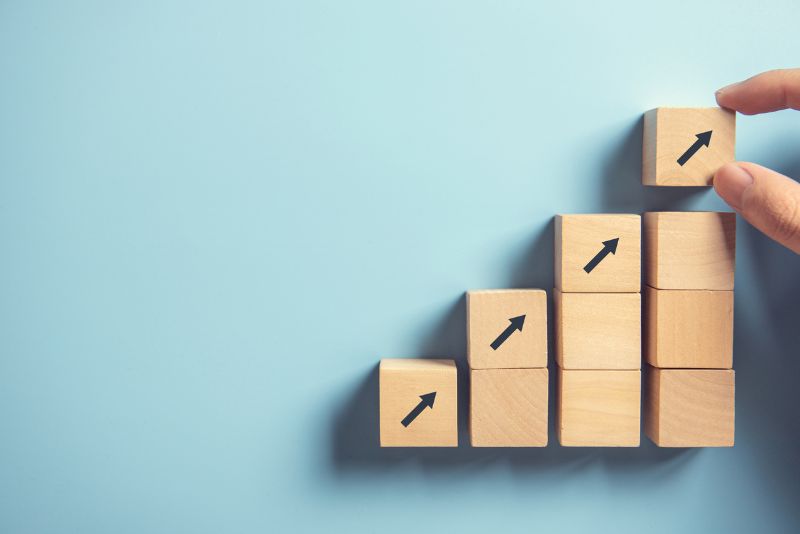 Economically, the future is looking sunny. Ashland is predicted to have job growth of 42.9% over the next 10 years, which is significantly higher than average projections of 33.5% across the country.
Therefore, investing in a home in Ashland is a sound financial move. Homes have appreciated in value by approximately 59% over the past decade, with a 12% increase in home prices year on year. Ashland's income per capita of $36,374 and family median income of $73,054 are notably higher than the national average, with an economy that's been buoyed by tourist dollars from visitors taking in the spectacular surroundings and the Oregon Shakespeare Festival. With restrictions on public gatherings easing, expect Ashland to welcome back some of the 400,000 people that attend the annual production, with thousands more expected to enjoy outdoor sports and activities in the natural beauty of the Rogue Valley.
Ashland's community is just as forward thinking about protecting their beautiful surroundings and planning for the future. The Ashland Chamber of Commerce's "Ashland: Living & Doing Business Guide" details many of the city and community initiatives that are being put into place to protect the valley's watershed, proactively prepare for the challenges of a changing climate, and working on renewable energy resources like solar power.
Ashland is equally welcoming of retirees looking forward to the next phase of their lives. Those aged 55+ can expect a tight-knit community, a safe environment, and an excellent mix of urban amenities, cultural events, a rich array of natural wonders, and healthy outdoor activities to keep mind and body healthy and engaged. Read about retirement communities in Ashland, OR
Start your real estate journey with Ashland Home Real Estate now
Ashland's premier real estate firm, Ashland Homes Real Estate Inc., has more than four decades of experience in the Rogue Valley real estate market, with a team that has stayed in touch with the changes and fundamentals of the Ashland community. We live and volunteer in the very community we represent, giving us a deep insight into what makes Ashland a great place to live.
Our expertise can turn your dream home into a reality, and we're ready to help anyone looking at moving to Ashland, OR. As you'll see when you browse our properties for sale in Ashland, OR, you'll find houses that come in all shapes, sizes, and styles. We specialize in selling everything from suburban homes to rural properties. We also have homes available to suit nearly any budget.
Are you ready to begin your real estate journey in Southern Oregon? Get in touch with one of our experienced agents to get started. See our agent list here for more information and how to contact them.
If you're in the area, visit our office, which is conveniently located at 150 East Main Street at the heart of downtown Ashland. We're open Monday to Friday from 9 a.m. to 5 p.m., and on Saturday from 10 a.m. to 2 p.m.
For inquiries and consultations, call Ashland Homes Real Estate at 541.482.0044 or email info(at)ashland-homes(dotted)com.