Living in Ashland, OR: Should I buy a house or a condo?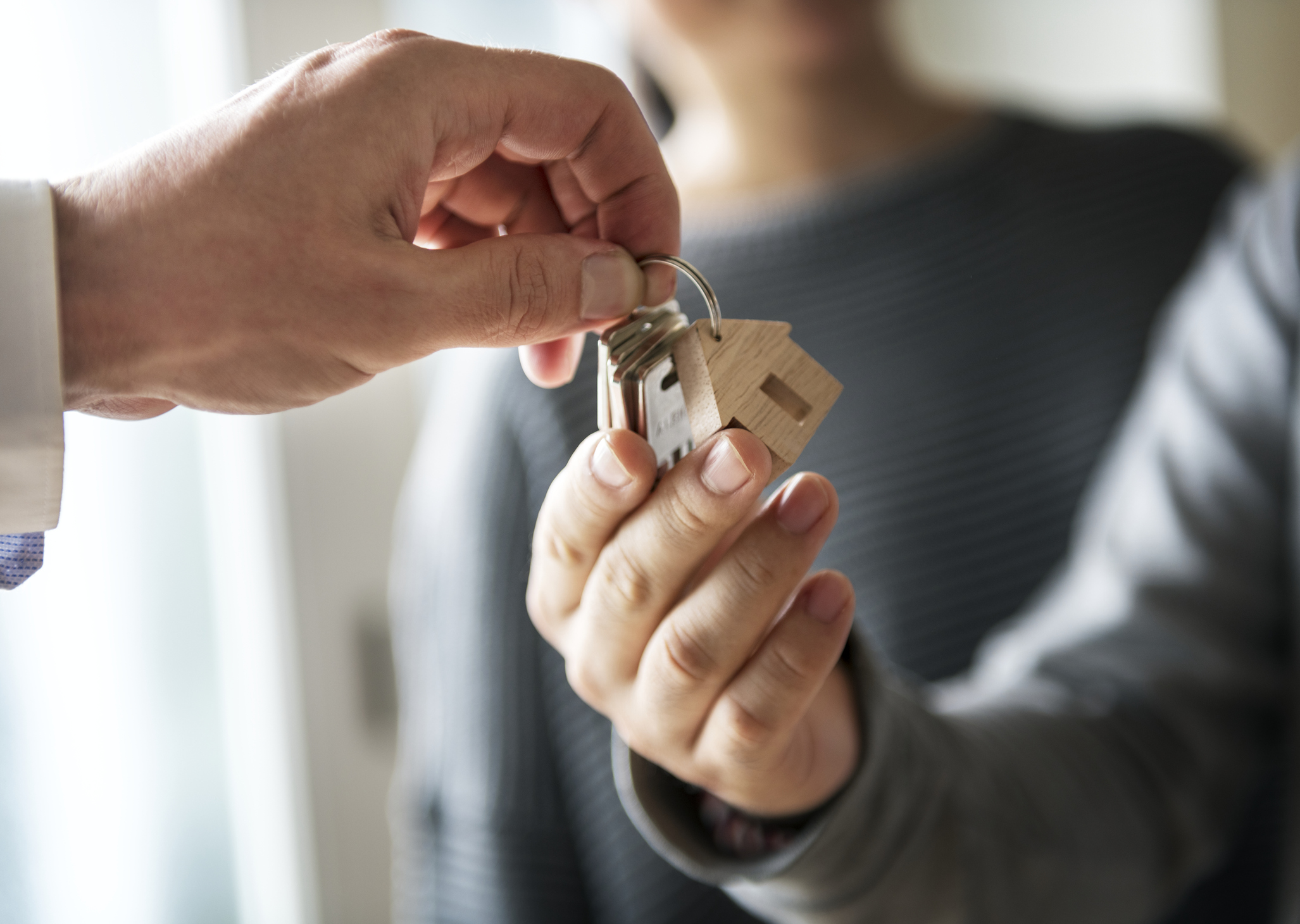 Known as the cultural capital of Southern Oregon, Ashland is home to one-of-a-kind attractions, an abundance of outdoor recreation, and a vibrant arts and culture scene.
Ashland, OR offers a variety of residential real estate options, from impressive residences to well-appointed condos. This charming mountainside town has a property for everyone.
When choosing between a house or a condo for sale in Ashland, OR, it always best to choose a property that fits your needs and lifestyle.
The mountainside town of Ashland in Southern Oregon has received plenty of recognition in the past. For instance, it was once named one of the best small art towns in the country. Not long ago, Ashland was also a finalist for the title of "the Best Town in America." And now, Vogue has pegged it to become the next Napa.
Ashland deserves all of its accolades. This mountainside town, small as it may be, is full of charm. Whether it's the local arts and culture scene or the abundance of outdoor recreation found in the area you're after, you'll find life here fulfilling.
Moving to a different place, however, requires a lot of planning. For starters, you need to figure out which part of Ashland you want to live in. And then, you need to sort out your home in Ashland.
If you're already further along the planning process and wondering what kind of home to get, let us help. Continue reading to find out which property type will suit your needs and lifestyle best in Ashland.
A Primer on Living in Ashland
Before we proceed with determining if you should go for a house or a condo, let's run through with the basics of living in Ashland. Below, you'll find a short overview of its location, the local lifestyle, and a snapshot of the real estate market.
Location
A part of Jackson County, Ashland is located right at the base of two mountain ranges: the Cascades and the Siskiyou.
There are two main thoroughfares that serve Ashland. One is Siskiyou Boulevard. It serves as the main artery of Ashland, traversing through the entire length of the town. It eventually connects to the other highway, Interstate 5, as you go south and head to the Oregon-California border. Interstate 5 also runs adjacent to Ashland.
Ashland is about 14 miles south of Medford, the main city in the area and the county seat of Jackson County. Other communities located nearby include Phoenix and Talent. The Oregon-California border is less than an hour's drive away.
What is it like to live in Ashland?
Several factors make the quality of life in Ashland outstanding. Some of these are ingredients for a life truly well lived.
Should you buy a house or a condo in Ashland, OR?
Now that you've reviewed some of the best reasons to move to Ashland, it's time to shift our attention back to your original question: should you purchase a house or a condo? Ultimately, the answer depends on your needs, lifestyle, and how much home you can afford. To help you arrive at the best decision, here are a couple of things to bear in mind.
What makes a house?
There are two major features that make a house. First is the structure. It must be free-standing, meaning all of its walls (whether there are four or more) are not connected to another building. Second is the land it sits on. The house, as well as the lot and all the other structures on it, are part of the property.
These two features separate it from other types of residential buildings, particularly townhomes, condos, and apartments.
What is a condo?
Condo is short for condominium, which is a residential building divided into smaller units. There are shared spaces as well, such as lobbies, recreational areas, fitness facilities, and events spaces.
In buying a condo, you only maintain ownership of your unit and everything within its walls. Meanwhile, you share ownership of the amenities and facilities with the other condo owners in the building.
To oversee the maintenance of the shared amenities and facilities, it's common for residents or the condo to create a board or homeowners association. They might also enforce certain rules and regulations, as well as charge monthly fees for condo upkeep.
Condos are not always high-rise residential developments. They can be low or mid-rise. They can even look like apartments and townhouses. These reasons, coupled with other similarities, make it easy to confuse condos with apartments and townhouses. There are, however, fundamental differences in terms of ownership and the buildings.
For one, you can't own a single apartment unit. If you want to purchase an apartment, you have to buy the entire building. As such, if you're planning on living in an apartment, you can only rent it from the landlord or property manager.
Meanwhile, the difference between a condo and a townhouse also lies on ownership, among other things. Purchasing a townhouse is more like buying a single-family home. You get to own the structure and the land it sits on. Unlike a house, however, a townhouse shares walls with other buildings, usually other townhouse units.
The Pros and Cons of Both Property Types
Depending on your lifestyle and preferences, a house or a condo can easily make a great home. But as with everything, they have their respective benefits and drawbacks. Here are more things to consider as you weigh your options carefully.
Owning a House
Advantages
Full ownership: You own the house and the lot it sits on. And as such, you can have the freedom to make changes to your property, from minor upgrades to major additions (subject to local and state zoning laws).
Potential to appreciate: Over time, you might see the value of your property increase depending on market factors. And when your home appreciates, you might be able to sell your property for a higher price with returns on your investment. This is something to watch out for especially if you choose to purchase in a great location in Ashland.
Equity building: If you purchase a house using a mortgage loan, building equity is another thing to look forward to. As you continue to pay your monthly mortgage fees and as your property appreciates, you'll lessen the difference between the money you owe and the value of your home.
Equity can be equivalent to savings. By the time you've fully paid what you owe, you can guarantee every penny you spent on the property will return to you should you decide to sell.
Tax deductions: Home ownership can also mean tax deductions. In Oregon, for instance, you can benefit from the mortgage interest deduction provided you meet the requirements.
Disadvantages
Upkeep and maintenance: A lot of work and money goes into home ownership. Aside from monthly utility bills, anticipate expenses on home repairs, updates, and maintenance.
It's not for short-term arrangements: It takes a lot of time for a home to appreciate and build equity. So, if you are only planning to stay for the short-term and want some flexibility in your living arrangements, purchasing a house is not the best course to take.
Potential to depreciate: The market moves in cycles. Sometimes the numbers are up, sometimes they're down. If a house can appreciate, it can most certainly depreciate over time as well. This can represent a significant loss on your investment and a huge dent on your finances.
Illiquidity: If you want to suddenly move out and sell your house, it might take some time to do so. Furthermore, you will still need to pay for your mortgage and take care of the house until it is sold.
Owning a Condo
Advantages
Potential to make friends: In condo living, you are closer than ever with your neighbors, with only condo walls separating all of you from each other. This can create a semblance of community living which can make life a little less lonelier if you are new to Ashland.
Access to amenities: Condos often come with an array of amenities, such as swimming pools and gyms. You can enjoy such features while only paying a considerably minimal amount once in a while for maintenance. Otherwise, these amenities are considered luxurious for houses.
Affordability: Compared to single-family houses and other kinds of free-standing residential buildings, condos are relatively more affordable not only in purchase price but in ownership costs as well. You only need to take care of your unit. Maintenance of shared areas are part of monthly HOA fees.
Closer to the action: These compact housing options are often located in or close to downtown areas. You will be close to shopping, dining, entertainment, as well as work and public transit.
Disadvantages
Lack of privacy: A condo unit not only shares walls with other units, but ceilings and floors as well. Depending on the quality of the building and its construction, you might have to deal with noisy neighbors. You will also need to be mindful of your actions to avoid provoking them.
Lack of freedom: As stated earlier, condos often have boards or homeowners' associations to help manage residential matters. There will be rules, regulations, and restrictions you need to observe unless you want to incur fines. You might have to only use white curtains. You might not be allowed guests past a certain time. You might not be allowed to have a big dog.

Of course, rules and regulations depend on the board or HOA. If you are truly keen on purchasing a condo, ask about the HOA rules in place to see if you can live with them.

Potential for mismanaged funds: A good HOA will make your life in a condo an enjoyable breeze. Unfortunately, not all HOA or condo boards are great. There are plenty of drawbacks for the latter, such as potentially mismanaged funds.
HOA fees are usually funneled into two accounts: operation costs and reserve costs. The first one is used to cover regular maintenance and utility costs. The second account is usually for long-term projects and emergencies. If both accounts are mismanaged, this can lead to an unwarranted increase in your HOA fees, not to mention possible deterioration of shared features and amenities.
Sales trouble: The state of the condo building, the HOA and their fees (and the health of their financial accounts), and the rules and regulations in place are several factors to consider when buying a condo.

Furthermore, lenders often take a look at the financial health of HOAs. These can easily limit your pool of potential buyers. Low occupancy rate is another aspect that can deter prospective buyers from purchasing your condo should you decide to sell.
Ashland Real Estate
Ashland's real estate market offers a wide spectrum of housing options, mostly houses, condos, as well as land and horse properties for sale. Since you're wondering if you should purchase a house or a condo, we'll limit our look at the local real estate with these two.
Houses for Sale in Ashland
Houses are the most common type of residential real estate in Ashland. They come in many forms, from simple starter homes and cozy single-family homes with enough outdoor space, to houses that sit on large acreage. Older properties as well as custom turn-key homes are also steady fixtures in the market.
When it comes to houses, another thing to look at is the diverse array of architectural styles available. Some of the most popular styles in Ashland real estate include contemporary, Cottage, ranch, Colonial, and Craftsman.
Amenities-wise, different houses offer different features. Depending on the price range, houses can offer everything, from simple kitchens and enough backyard space to luxury amenities such as hardwood floors and en-suite spa-like bathrooms.
Because of the wide range of options, houses are not only common but popular with home buyers as well. They can cater to different needs and lifestyles, as well as budgets and other preferences.
Condos for Sale in Ashland
A condominium for sale in Ashland is much different compared to one that is located in a big city. In this small-town setting, condos are often low- or mid-rise developments. They can also look like townhouses and apartment buildings. The only difference is that they're classified as condos.
This makes the condo market in Ashland considerably more attractive with a wide range of options. You won't be limited to the usual idea of a high-rise condo. Prices are affordable, although the location and the amenities offered play a big role in the market value of the condo.
Looking for something in between?
If the idea of condo living is attractive to you but you want to deal with less neighbors and enjoy certain aspects of living in a house, there are options for you in Ashland. For instance, you might want to add duplexes in your search of properties for sale in town.
What is a duplex? It's basically a multi-family building, with each dwelling having their own private entrances. You might also be able to enjoy having a yard and even a garage which can easily be turned into additional storage space if you don't have a car. In a duplex, you will be able to have more privacy, deal with less neighbors, and enjoy the features of a standard house without all the responsibilities.
We would be happy to help you explore your housing options even further in Ashland, OR. Our goal is to help you find just the kind of home that suits your needs. Contact the team at Ashland Homes Real Estate today at 800.334.7499 or info(at)ashland-homes(dotted)com to collaborate with us in your search for your new home in Ashland and Southern Oregon.