Things to know before investing in multi-family real estate in Ashland, OR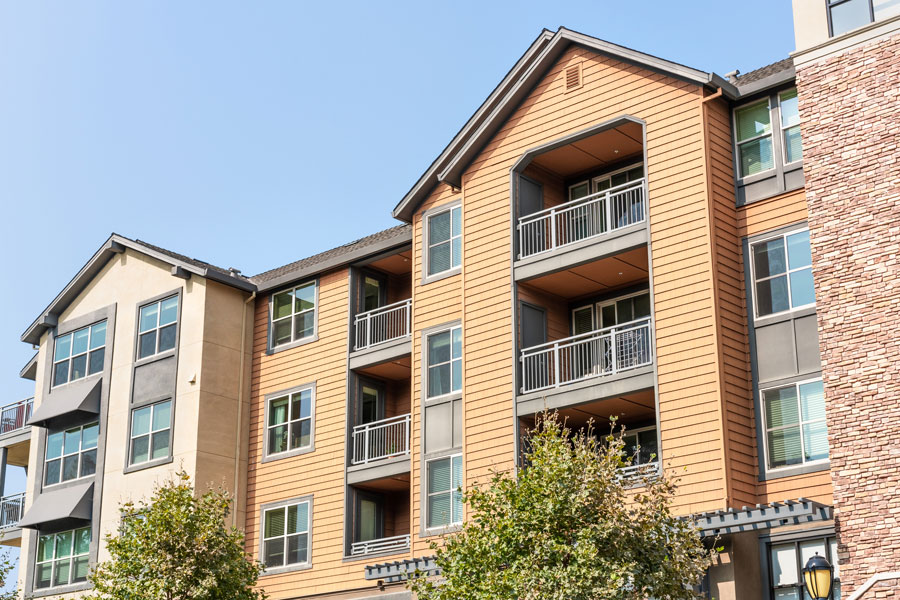 Investing in real estate comes with great rewards. It generates passive income, diversifies your portfolio, and offers certain tax benefits. It's also an excellent way to grow your wealth.
Multi-family real estate are properties that have more than one rentable unit. These residential properties typically refer to apartments, duplexes, townhouses, and high-rises. A multi-family property can be classified as a residential or commercial property based on the number of units. Multi-family properties of four units or less are considered residential real estate while properties with more than five units are commercial real estate.
In Southern Oregon, Ashland is one of the best places to invest in multi-family properties, and for good reason. The city offers a high quality of life with its large network of parks and trails, flourishing culinary scene, and top-notch schools.
Overview of Ashland, OR multi-family real estate market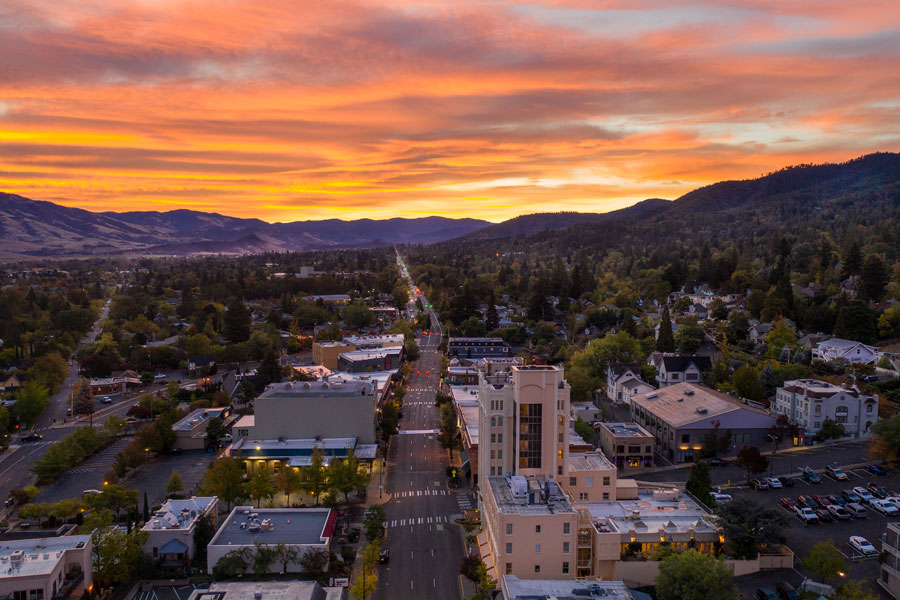 Ashland, OR is a thriving city that offers plenty of real estate opportunities. Consistently ranked among the best places to live in America, Ashland is known for its fantastic weather, incredible natural surroundings, and vibrant arts and culture scene. Ashland may be one of the smallest cities in Oregon but it continues to grow at a steady pace. According to the World Population Review, the number of Ashland residents are now at more than 21,000 after a 1.2% increase.
There are different types of multi-family real estate properties in Ashland, such as apartments, duplexes, and triplexes. The apartments here, in particular, are one-of-kind. Renters are able to enjoy panoramic nature views while remaining close to the city's downtown area. Those with furry family members will be glad to know that they'll find a good number of Ashland apartments that are pet-friendly.
Popular rental platform Zumper reports that rental rates in Ashland increased by 20%. The average rent for a 1-bedroom apartment here is around $1,500. 2-bedroom apartments, which are the most common types of rentals in Ashland, go for around $1,725.
Those looking to invest in multi-family real estate in Ashland will find properties of various sizes, shapes, and prices. The multi-family homes for sale here range from $680,000 to $1,500,000. Each unit offers high-quality accommodations, along with excellent amenities.
Benefits of investing in multi-family real estate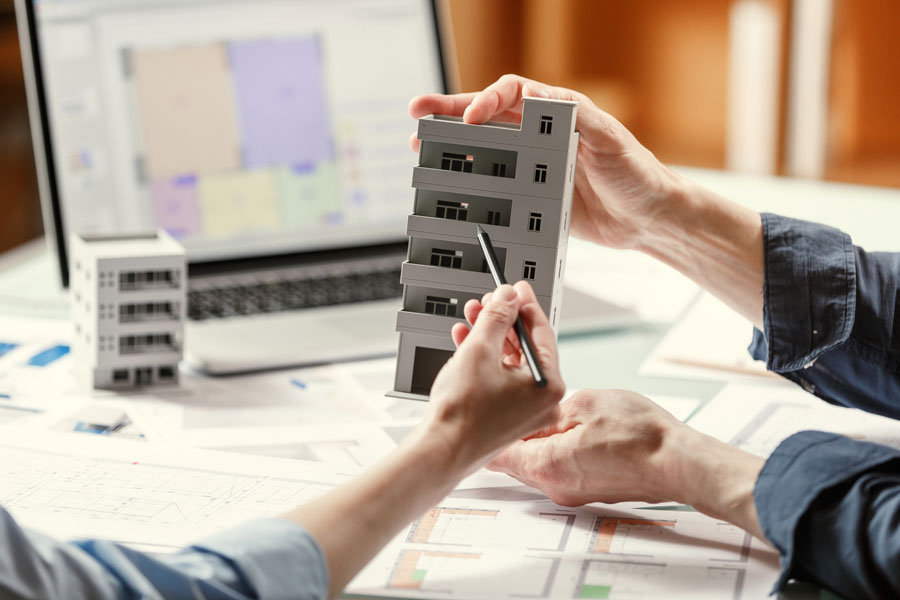 As mentioned earlier, investing in a multi-family property has its advantages. Although properties of this nature are more expensive than single-family homes, the benefits of owning multi-family properties definitely outweigh the costs.
Steady cash flow

This is one of the biggest financial benefits of investing in a multi-family property. Whether it's a short-term or a long-term rental, you can have income coming in on a regular basis. Since multi-family properties have more than one unit, you also have more than one tenant paying rent. Vacancy rates for multi-family properties also remain low, staying at 5% as per the National Association of Realtors.

This cash flow is also more predictable than other investment types like stocks. Stock prices are easily affected by many factors from economic upheavals to worldwide events.

Passive income

There's no better way to generate passive income than with a rental property. This refers to the earnings one can get from an investment without being actively involved. For as long as you have regular tenants, you'll always be assured of a passive income.

Tax benefits

Owning multi-family real estate also makes you eligible for certain tax deductions. Here are some of the most common tax breaks for rental properties:

Depreciation

Due to wear and tear, the value of a property decreases over time. This deduction can be a huge tax break when used as a depreciation expense. Only income-producing properties can be depreciated. They must also have a determinable useful life and last for more than a year.

Operating expenses

The amount spent on maintaining and running the rental property is tax deductible, as well. Whether it's repairing a broken light switch or fixing a leaky toilet, as long as the repairs made were to keep your property in good condition, it counts as a deductible expense.

Mortgage interest

Although there are limitations on the mortgage interest deduction, you can still get this tax benefit provided that it is used as a business expense. As a rental property owner, you can deduct interest payment from the mortgage obtained to purchase the rental and from loans or credit cards used in rental activity.

Portfolio diversification

Having a diverse portfolio is crucial for any investor. From stocks to real estate, a diversified portfolio reduces risks, protects your assets, and gives you different sources to benefit from. For example, if your other investment vehicles like stocks are not doing well at the moment, you still have your real estate investment to fall back on.

Real estate appreciation

Whether it's a single-family home or a multi-family property, the value of real estate tends to increase over time. Rocket Mortgage reports that the average home appreciation rate throughout the nation is 2% month-over-month. For multi-family properties, the appreciation rate rose by 10% year-over-year, according to the National Association of Realtors.
Financing a multi-family investment
Investing in multi-family real estate doesn't come cheap. It also tends to have a larger barrier for entry. However, multi-family properties have bigger and more predictable cash flows, which makes it easier for investors to secure a loan.
There are several types of loans that you can choose from to finance your multi-family real estate investment.
Conventional loans
Similar to single-family homes, real estate investors can also turn to conventional mortgages to purchase their multi-family property. A conventional loan is usually obtained through private lending institutions like banks and credit unions.
Conventional loans are recommended for duplexes and multi-family properties that have around two to four units, with loan terms of 15 or 30 years.
FHA loans
Federal Housing Administration (FHA) loans are government-backed loans that have lower interest than a conventional loan. The credit score and down payment requirements are lower, as well. FHA loans for multi-family properties are offered by the Department of Housing and Urban Development (HUD). These loans can be used to purchase, refinance, renovate, or build multi-family properties.
VA loans
Also backed by the government, loans by the Department of Veteran Affairs (VA) offer more favorable terms than conventional or other government-backed loans. Meant for the exclusive use of those in the U.S. military service – whether active or retired – and their spouses, this loan doesn't require down payment and mortgage insurance when purchasing a multi-family property. A major requirement of a VA loan, however, is that the borrower must live in one of the units.
Home equity loans
A home equity loan allows borrowers to use the current value of their primary residence as collateral. Through a home equity loan or home equity line of credit (HELOC), you can get lower rates without a minimum amount to borrow. Keep in mind that your borrowing limit depends on your home equity. But even if your home does not have that much equity, you can still finance the purchase of a multi-family home – albeit, a smaller one.
Commercial loans
Commercial mortgage loans are also available for multi-family investments. Also known as conduit loans or commercial mortgage-backed securities (CMBS), this loan type has terms that are similar to government-sponsored agencies like Freddie Mac and Fannie Mae. CMBS loans are typically offered by commercial banks, investment banks, and conduit lenders.
Property management for real estate investments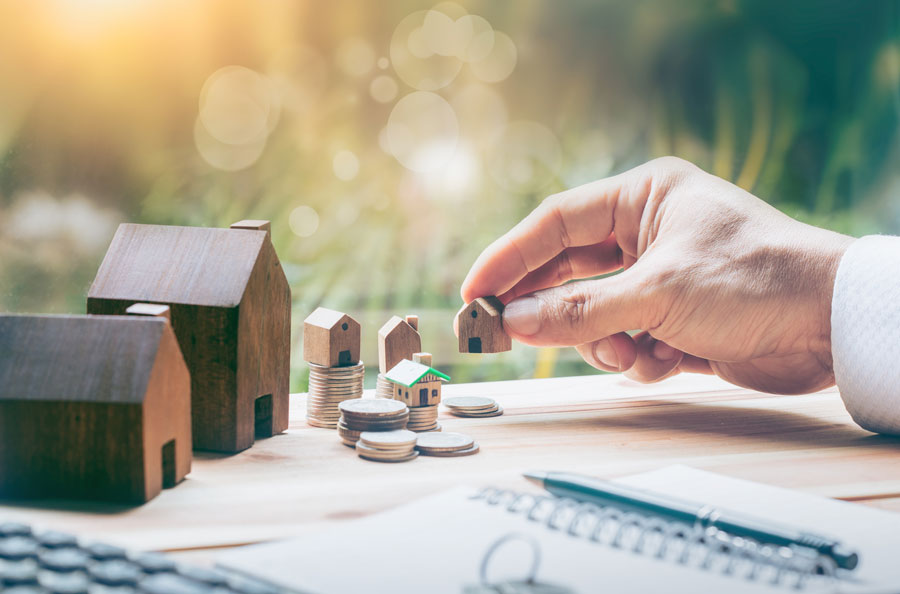 With the time and effort that goes into managing a real estate rental, it can be a challenge to do it on your own. If you want to maximize your real estate investment, enlist the help of a property manager.
A property manager is someone (or a team) who manages the operations, maintenance, and upkeep of a rental property. There's a lot that goes into this job, from being on top of administrative tasks to creating marketing strategies.
These are the main responsibilities of a property manager:
Screening tenants
Coordinating with tenants
Collecting rent
Handling the security deposit
Marketing the property
Keeping the property in good condition
Managing important documents
Advantages of hiring a property manager
While it may be tempting to save on costs and have full control by managing your own rental property, working with a property manager is the better option. Here are the pros of hiring a property manager:
Handling of day-to-day operations

The most obvious advantage of hiring a property manager is having a professional manage the day-to-day operations of your rental property. With a property manager by your side, you have someone who does all the heavy lifting for you. They take care of rent collection, accounting, bookkeeping, and marketing.

Finding quality tenants

Among the biggest challenges of owning a rental property is finding and keeping good tenants. Having this kind of tenant is crucial to a successful rental. Not only do they pay rent on time, but they also take great care of your property. A property manager can locate tenants who are reliable, accommodating, and on time with their tried-and-tested tenant screening process.

Knowledge of local and national housing laws

Real estate laws can be tricky to understand, especially those related to rental properties. A property manager has a good understanding of the landlord-tenant laws in your particular area and state. Aside from helping you navigate this challenging area of real estate, they also stay updated on the latest real estate news and are aware of any changes in the landlord-tenant rules and regulations.

Effective marketing strategies

Part of being a property manager is knowing how to advertise the property to potential tenants. Property managers know how to highlight the best features of your property through the listing description, photos, and videos. They also know the right platform that will reach your target market.

Excellent communication skills

Communication is key, especially when it comes to managing a rental property. A good property manager has excellent communication skills in both talking and listening to the tenant. They know how to respond to tenants efficiently and effectively.
Landlord-tenant laws in Ashland, Oregon
Even if you do decide to work with a property manager, it's still important to be aware of the landlord-tenant laws in your state and local area. As a landlord, knowing these guidelines and terms helps to avoid any legal problems.
A landlord has specific rights, such as the right to collect rent, the right to request a security deposit, and the right to evict a tenant if the lease is violated. In return, the landlord is responsible for providing the tenant with a safe and livable rental unit.
A tenant, on the other hand, has the right to live in a property that's in good condition. They also have the right to ask the landlord for repairs and the right to get their deposit back at the end of the lease term. As for their responsibilities, tenants must pay their rent on time, take care of the unit, and follow the terms of the lease agreement.
In Oregon, the state has a rent control policy that landlords must follow. The rent for a unit that is 15 years or older cannot be raised by more than 7%, including inflation. Landlords must also disclose certain information about the property, including the property owner and manager, flood zones, renters' insurance, and smoking policies.
Tips for investing in multi-family real estate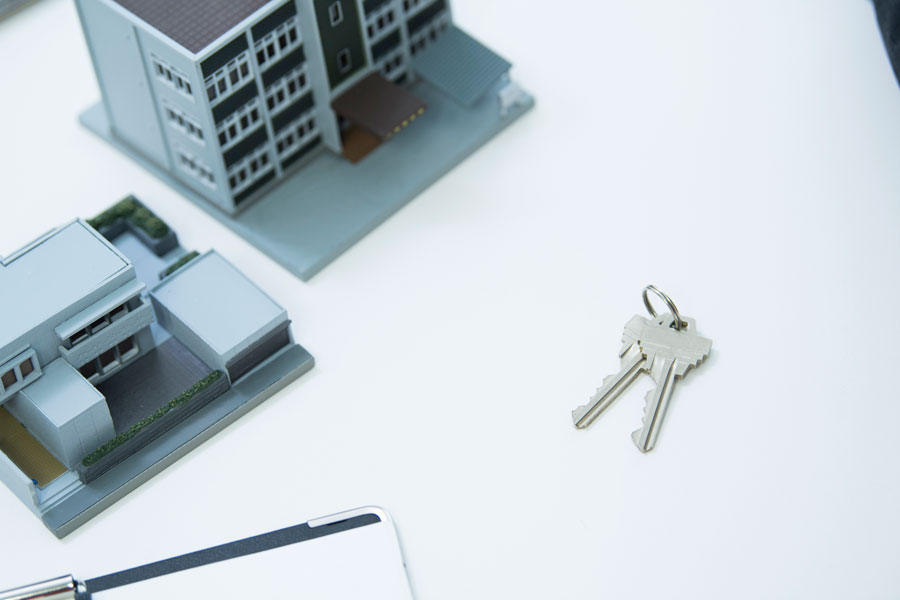 Just like any legitimate investment, a real estate investment needs nurturing and time to grow. Success won't happen overnight. That said, you need to engage in a lot of research, preparation, and planning before plunging into this undertaking. Here's the proper way to prepare for it.
Set your budget

Among the first things to do when investing in multi-family real estate is to have a budget. Since multi-family properties tend to be more expensive than, say, a single-family home, the upfront costs will be higher.

Another factor to take into account when setting your budget is the cost of repairs and renovations. After buying your multi-family property, you may need to fix it up first before putting it out for rent.

Know the different kinds of multi-family properties

Multi-family properties come in all shapes and sizes. Duplexes, triplexes, and apartment complexes are the most common types. Before diving into a real estate investment, first, know the property type that will best fit your financial goals and the current state of the rental market in your area.

If you're investing in a multi-family property for the first time, you may want to start small. Smaller residential properties like duplexes or townhouses are just as lucrative as a multi-family property with multiple units.

Choose a good location

A crucial factor to consider when investing in a multi-family property is its location. Those looking for units to rent typically prefer properties that are close to their place of work, schools, restaurants, shops, and/or parks. Accessibility is important, as well. What are the transportation options? Are the nearby thoroughfares or highways easy to access?

Do a lot of background research

Aside from the location and its amenities, you also need to learn about the rental market in your chosen area. Take a look at the average rental rates, vacancy rates, and price per unit. This can give you an estimate of your potential cash flow and help you determine whether or not you're choosing the right investment.

Reach out to a qualified real estate agent

A real estate agent with experience in multi-family properties can guide you throughout the entire process, from finding the right investment property to making an offer. Aside from the local area and the current market conditions, also they know the best way to maximize your real estate investment.
Invest in Ashland, Oregon real estate today
When it comes to multi-family properties, Ashland is one of the best places to invest in. The city is the epitome of modern suburban living with a small-town feel. Its vibrant and competitive real estate market is also brimming with opportunities.
And no other real estate team knows the area better than Ashland Homes Real Estate Inc. As one of the top real estate companies in Southern Oregon, Ashland Homes offers a high level of service to all clients. The team's in-depth knowledge of the local market, expert advice on investment properties, and exceptional customer service ensure a smooth and stress-free real estate transaction.
To learn more about investing in multi-family real estate, get in touch with Ashland Homes Real Estate Inc. at 800.334.7499 or send us an email here.