The New Normal in Ashland Oregon Real Estate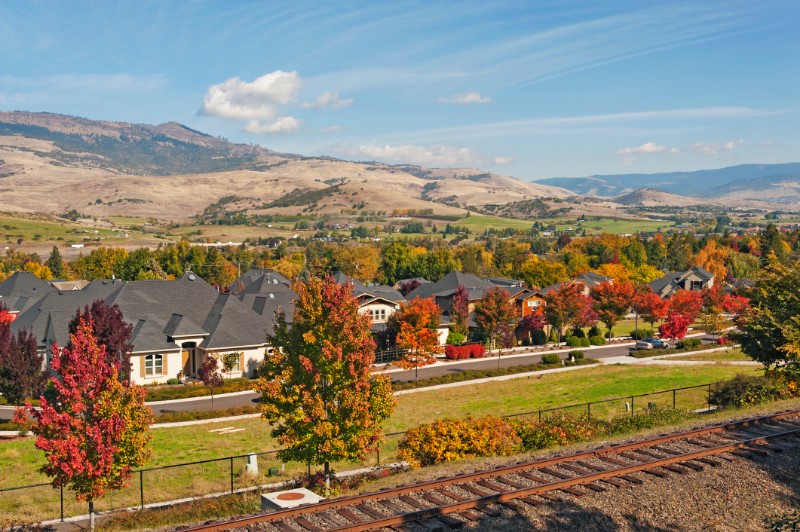 If you want to start visiting some of America's best small art towns, visit Ashland, Oregon. It is home to the famous Oregon Shakespeare Festival and award-winning theaters, art galleries, and restaurants. Now with the pandemic, what is the community up to now? How do they relive their reputation as the cultural hot spot in America?
Read more to learn more about Ashland, Oregon, and how you can invest in real estate here!
About Ashland, Oregon
History
Ashland was the middle point for passengers traveling from Portland to San Francisco. In 1852, Ashland was established on the ruins of a Shasta Indian settlement by Abel Helman, Ebel Emery, and Robert Hargadine. The city was first known as the Ashland Mills when the three founders provided supplies for the homesteaders and gold miners and sawmills, flour, timber, and woolen mills.
Because of its steady economy, Ashland surpassed the economic and political growth of the gold-mining boomtown Jacksonville. Thus, it became the largest and wealthiest town in southwestern Oregon for a time. Jacksonville is nearby Ashland located at the Siskyou Mountain foothills. Surpassing this town has led Ashland to become Oregon's cultural center to hold the Chautauqua festival which went on for two decades.
But in 1910, the town of Medford surpassed Ashland. Medford started to boom when the Oregon and California Railroad was built.
Officials of Ashland thought of other ways to remain the town prosperous, and it did not happen until after World War II. Ashland built several colleges and sawmills for lumber. The Shakespeare Festival, which began in 1935, became an important event for the town.
Fast forward to today, Ashland, Oregon has become a tourist town. Despite its high cost of living, this town is still considered to be the best place to build homes or invest in real estate.
Geography
Ashland, Oregon is a small city in Jackson County. It is located at the north border of California and the southern part of Rogue Valley. The town is also encircled by mountains and US Forest Service lands, which leads to a controlled and well-managed growth. Ashland is accessible to nearby towns such as Jacksonville and Medford.
What makes Ashland so special?
As mentioned earlier, Ashland is home to cultural attractions. Aside from the Shakespeare Festival, Lithia Park is one of the most sought-after destinations in this town. The town's diverse community makes it more welcoming and hospitable.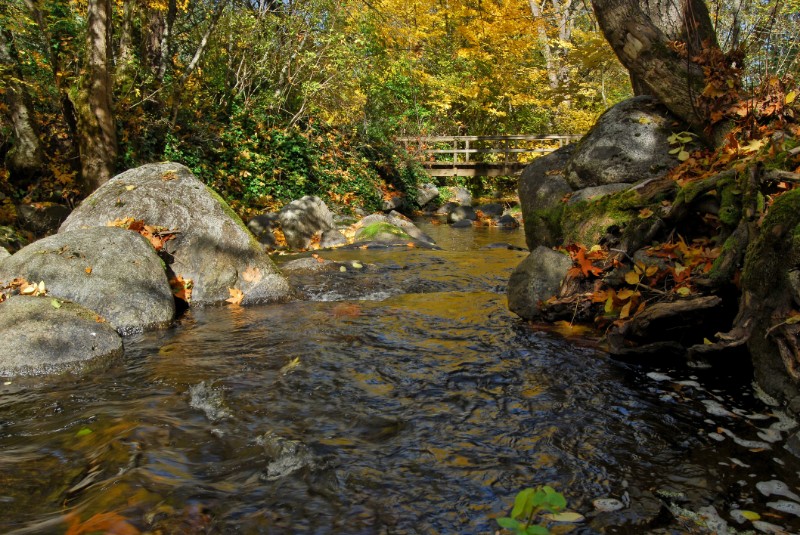 How is Ashland faring during the COVID-19 Pandemic?
Cases of COVID-19 in Oregon have taken their peak during Thanksgiving and Christmas season. While the vaccine is still on the roll in Oregon, the government has been reminding its people to practice minimum health protocols to prevent COVID-19. As of March 12, 2021, 402 patients tested positive for COVID-19 3 new deaths.
Oregon now provides Unemployment Insurance (UI) benefits for workers who had their hours reduced, been furloughed, or laid-off. There are also programs where residents can receive food through Oregon Food Bank, SNAP, Meals on Wheels, etc. Housing evictions were postponed for those living in any part of Oregon.
For education, the Governor issued an executive order for schools to do full in-person or hybrid classes, which has been adopted in some states.
Ashland COVID-19 Updates
Jackson County is by far a high-risk category for COVID-19 as of February 26, 2021. Ashland goes hand in hand with the national and regional government to ensure the safety of its residents.
Government Action
The surge of different COVID-19 cases in the USA has become alarming, and the city of Ashland took action to prevent the virus from spreading further. City offices remain closed to the public, but you may contact them through phone, email, or limited appointments. However, some departments remain open for critical services such as fire, water, electricity, internet, etc.
Parks and recreational spaces also remain unavailable to the public and shall reopen only upon the Governor's orders. City staff will continue to observe the public if they maintain social distancing and practicing minimum health standards.
Because the pandemic forced schools to conduct online learning, Ashland Fiber Network provides free cable modem services at 30 Mbps for K-12 and college students. Activation fees will be waived as well.
The government also adjusted tax rates on utility, lodging, food, and beverages. There will be no charges for late fees, and customers will not be disconnected. Several programs are offering aid for those who need financial support for rent and utilities.
The pandemic also was the rise of small businesses. With this, the Oregon Business Development Department and the city of Ashland created a COVID-19 Emergency Business Grant Program for small businesses that came to a stop last 2020.
Restrictions in Ashland
According to Governor Kate Brown, Jackson County lowered its category from extreme risk to high risk. This move adjusted changes in restrictions, such as limited capacities at dine-in restaurants and religious gatherings, capacity changes in fitness, recreation and entertainment areas, protocol changes in offices and work, etc.
While the restrictions are relaxed, the city council still highly encourages the public to wear face masks, wash hands, and practice social distancing. Governor Brown also released the Get Vaccinated Oregon to keep the residents updated on vaccine rollouts and their eligibility to be vaccinated.
Health and Prevention
The City Council released an infographic on face masks, different types of face masks, and how to use them. In support of this infographic, Jackson County released a statement on the recommended face mask for the public to prevent the spread of COVID-19. The city council also requires people to wear face masks indoors and outdoors when social distancing is not possible.
In case when one experiences COVID-19 symptoms such as fever, cough, shortness of breath, there are locations in Oregon where testing can be administered. Be sure to contact your healthcare provider to find the respective testing centers and learn what to do when you have these symptoms.
National Real Estate Market
Have you ever wondered how the real estate market goes during this pandemic? 2020 was the worst year as retrenchment rose and home sales soared high. In 2021, experts predicted that there will be more buyers and sellers. Some of them include those who delayed the purchase of their dream homes, condo owners who want to live in a neighborhood with lower chances of contracting the virus, etc.
As businesses are slowly adapting to the new normal, real estate agents are back to promote properties to their prospective clients at a lower price. Homebuying season will also have its comeback this 2021 during the summer and spring season. So if some more buyers or sellers search for a new home, 2021 may be the best year to buy or sell your houses!
Young owners are also starting to scout for their future houses. According to research, they take up the largest shares by 38%. They are always on the loose to find inexpensive house listings online to get the best deals.
Another trend in the national real estate market is the work-from-home setup. This concept is not new, but it boomed during the COVID-19 pandemic when most, if not all, employees were forced to work from home. That's why home buyers search for a property that is flexible or that supports home offices. They also consider high-speed internet connection, a quiet and peaceful neighborhood for fewer distractions, and closer proximity to cafes when in need of internet.
Lower mortgage rates are also expected this year, which is a plus for buyers. If you're a buyer, bear in mind that it will increase as mortgage rates will become steady. For sellers, they may expect a low gain. However, they must consider the situation we are all facing right now.
Ashland, OR Real Estate Market Update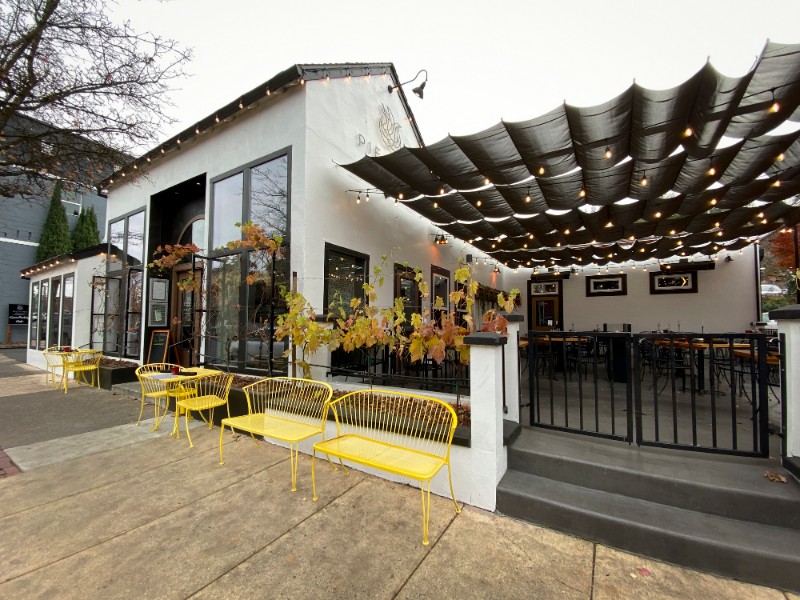 Real estate listings in Ashland, Oregon also rose along with other states. Surprisingly, there is a balanced market of buying and selling in this city and most homes are sold at approximately the asking price since February 2021. The price of houses in Ashland costs around $54,000 and it increases up to 25.3% yearly. The average listing price of a square foot is around $298.
Most homebuyers search for the best deals in Ashland that's why its housing market is highly competitive. Aside from its accessibility to other cities in Oregon, several schools in this city are near houses up for sale. Parents consider the walking distance from houses to schools. This is time-efficient for them as they can pick up their children easier and faster.
Is it the right time to buy or sell a house?
There is no correct answer to this question. The best time to buy a house is when you have the money to afford one or if you are emotionally prepared to sell your home.
For Sellers
As mentioned earlier, sellers must expect that there is a lower interest rate for 2021. Economists predicted that the mortgage rate will remain up to below 4% for the rest of 2020. This rate will be the same for 2021. Don't be so hard on yourself to immediately sell your house if you feel that you won't get enough returns from it.
The most important tip is don't sell your home if you're not ready to move out. It's a risky step. Do your research first to find the best home that suits your wants and needs. Another tip is to wait for a balanced market before you make your move. A balanced market helps sell your house at a reasonable price, and it will prevent multiple offers for the sale price.
For Buyers
Whether you're in the northern or southern part of the country, consider buying homes during the summer season. However, hot times to buy and sell houses will depend on the neighborhood inventory and local job growth. For instance, if you're in the southern part of the US, there may be locations that are warm all-year-round. This means that selling periods can also extend beyond the summer and spring seasons.
Before buying your next house, consider your finances first. Mortgage rates may be going down today, but you can't afford to pay them in the long run. Make sure that you buy a home that fits your budget and your needs.
There's also a famous line on Wall Street: "Don't time the market." This saying means that you don't always have to wait all the time for the market to go low. As long as you can afford to buy a home, go ahead and buy it already!
If you're buying a home and plan to resell it, experts suggest not to buy the most expensive house or lot. Since large houses appreciate the least, it may be difficult to find a buyer. Consider getting the smallest house as they appreciate it the most.
Tips on how to buy and sell a house during a pandemic
Living in Ashland, Oregon is a great choice. But how can you find the best home for you? Here are some times how to buy and sell a house during a pandemic in Ashland.
No Open Houses
Open houses are an efficient tool in selling a house. But with the pandemic, we have to be as cautious as possible. If you are techie enough, you can do a virtual tour of your home to your prospective buyers so they can still see inside without going there physically and without the risk of contracting COVID-19.
Ask Your Agent To Do The Work For You
If you want a video or virtual tour, ask for the help of your agent. Real estate agencies have been using this strategy since the start of the pandemic and it has become the norm in most home buying and selling services. Video tours also help buyers decide whether they want the home or not, and they will not waste time going there if they're in the northern or southern part of the country.
It is also beneficial for you as it lessens the traffic of people going to your property. Only those who are interested in your property will take the time to visit it in person.
Sanitize Your Home
Even if you're showing your home to limited persons, you should always maintain the health protocols. Before and after showing your home, it is a must to sanitize the whole house as thoroughly as you can. This step is an added factor to your buyers because they know that you value their safety.
Another tip is to provide hand sanitizers or alcohol to your buyers whenever they view your home. We only want the safest possible environment!
Limit Face-to-Face Contacts
This step comes in handy when you're about to sign the contract or negotiate with your buyer. It's always best to handle these matters in the safest way possible, and it is through video calls. Teleconferencing apps such as Zoom and Google Meet are most reliable when communicating with other people.
There are also apps where buyers can sign using e-signatures. You can ask your agent to assist you with these technological matters. This way, any problems will be easily addressed.
Skip For Now
COVID-19 is no joke. It takes a toll on everyone, and being infected by the said virus can be life-threatening. No one can predict when the pandemic will end, so if you feel that you and your family should take a break from buying or selling your home, you are free to do so. The real estate market, buyers, and sellers will always be around, so look after your safety first.
Where to Find Properties in Ashland, Oregon
If you have finally decided to move to Ashland, Oregon, it's high time to find properties through the best real estate agents in town. Ashland Homes Real Estate provides the best service to its clients. Ashland Homes has been around since 1980 and has stayed through good and worse economies in the country. It has been also ranked as the top sales and listings in Oregon until today.
Marie Lange is one of our notable agents, as she knows how to perform her job professionally and has a lot of experience in real estate and property search. She lives up to the agency's purpose of being committed, engaged, and diligent in its service to the clients. Buyers and sellers in Oregon have reposed confidence in Marie and Ashland Homes,
To know more, contact us at 541.482.0044 or email Marie at Marie(at)ashland-homes(dotted)com.