Marie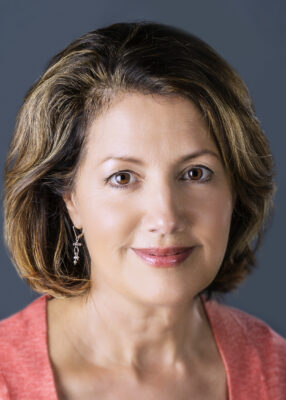 Marie (Donovan) Lange, CRB
Owner/Principal Broker
License : 880100031
541.482.0044 Ext. 106
541.840.1120
Fax : 541.482.0046
Marie (Donovan) Lange
Owner and Principal Broker of Ashland Homes Real Estate, Inc. Since 1991.
Marie's 30 years of real estate sales and management background provide a high level of reassurance for her clients. By valuing every client relationship, and offering sound advice, Marie has continued to receive repeat business and referrals throughout her career. She willingly shares her knowledge of the community and business skills to help clients ease through each step of the selling and purchasing process. Knowing each transaction is unique; she always welcomes the opportunity to create a fresh perspective.
Marie earned her CRB- Certified Real Estate Brokerage Management designation in 1997.
Community Involvement includes:
• 1997-1999 Chair of the Ashland YMCA Board of Directors
2007-2013 Ashland Community Hospital Board of Trustees, 2- years as Board Chair
Long Standing member of the Rotary Club of Ashland since 1992
2015-2017 President of Ashland Chamber of Commerce Board of Directors
Marie is the proud Mother of two sons and a daughter. In her spare time, she enjoys travel, photography and spending quality time with her grandchildren and family.
Client Testimonials
Marie worked miracles for us. We were looking to buy into a very tight Ashland market, with very low supply, in the middle of a pandemic, with houses going extremely fast. She was tireless in finding quick answers to our many questions, and an invaluable resource on the ground for remote buyers like us. As buyers unfamiliar with the Southern OR real estate market, we also very much appreciated Marie's willingness to walk us through the current market conditions and provide clear, unvarnished advice (something I've found many realtors are not inclined to do). Additionally, and perhaps most amazingly, we were prepared to "settle" on a house that wasn't perfect for us. But Marie was steadfast in her belief that patience would pay off, and encouraged us to stay the course and trust that the right house would become available. She was incredibly motivated to ensure that we were maximally happy. Not only was she right, but she made it happen! In the end, we found our perfect house, which remarkably was not even on the market!!! Marie found willing Sellers by leveraging her network and making phone calls— an amazing feat. She is 100% the realtor for you, so you should stop your search and give her a call.
Barrett B.
"Marie is a genuine, thoughtful, hardworking and overall wonderful human being who goes above and beyond for her clients. She was able to sell our million+ home in the middle of a pandemic and very shaky real estate market particularly in our price bracket. And we closed escrow in less than 45 days! She truly cares about her clients and is a delight to work with. We highly recommend her to anyone looking to buy or sell in the Ashland area!"
Marie was a pleasure to work with. She was incredibly knowledgeable about the city and the market and she was intuitive about our needs in a home, giving excellent suggestions and advice on what type of home would be best suited for our family. I can't recommend her enough. She went above and  beyond and I'm so thankful we worked with her.
Marie was a pleasure to work with. She was very engaged and enthusiastic. Her analysis of the market and the houses value in the market place was right on. She priced the house aggressively but not out of the market. I cannot say enough about her professional ability and positive personality.
Marie has represented us twice, first in the purchase of a house and secondly in the sale of a townhouse, both in Ashland. Having previously been involved with numerous real estate investment transactions in California, I have dealt with more agents than I can remember. Marie is unquestionably one  of the best. Both of us are in complete agreement that we would gladly retain her again both for her professionalism and her amiable, low key demeanor. She is a delightful person.
Marie made the stressful experience of buying a home less stressful. She answered ALL of our questions thoroughly and responded promptly to our emails. She was always available when we wanted to look at a property, and then, wanted to look again. She shared her vast Ashland knowledge with us  which we really appreciated, since we are new to the area. We enjoyed working with Marie and hope to again in the future!
Marie is fantastic at what she does. Smart, experienced, knowledgeable, well-respected and knows EVERYONE in town. As first time homebuyers, we were extremely fortunate to have Marie as our guide in the process. We came to Ashland on a blitz tour of homes over 2 days. She was efficient, caring,  superb at listening and helped us find just the right place. When we had trouble with getting a loan, she knew who to talk to and it all worked out. All of this would have been enough for us. However, Marie's best work started after we moved in. She bent over backward to ensure that everything in the house was set up right from the sprinklers to appliances. She even helped us get started in meeting new friends in the community. We really could go on and on. Simply put, she is the best.
Marie was more amazing than can be put into words. She was graceful and compassionate, and helped us feel truly supported. She represented no agenda other than making sure we were clear and happy with the process and final home purchase. She authentically and actively listened to our priorities and desires and helped us navigate through this huge family decision. She even worked on her days off when she knew she had found our dream home. We cannot say enough good things about her. We wish she was our family and friend to continue to spend time with her and learn from her; a sage and composed advocate. We are so happy in our new home we feel giddy each and every day. Marie helped us find an absolutely perfect home for our family- more perfect than we could have found on our own for sure. We give the absolute highest recommendation for Marie as a realtor, advocate, sounding board and friend.
When we decided to move to Ashland (where we knew no one) from out of state, we knew we wanted a realtor that was knowledgeable about the area because we certainly weren't. We chose Marie because she had excellent reviews and were so pleased to find that she exceeded our expectations. She gave us  great insight when it came to different neighborhoods, school districts, healthcare and everything else you need to know when moving someplace new. She was extremely patient with us as we set out on our quest for "the one" (sometimes even with kids in tow), and at times I felt like she knew what our family needed in a property before we knew ourselves. My husband and I have purchased multiple houses in multiple states and Marie made this the most pleasant experience of them all. She was always kind, professional, and prompt in addressing all our questions and concerns. We've been settled in our new house for 2 months now and Marie continues to make sure the transition into our new home and community is a pleasant one. It's a rare thing to walk away from a house purchase feeling like everything clicked, yet we're thrilled with where we've ended up and absolutely have Marie to thank.
Marie is great, what more could I say? I have worked with her several times, and each time she is prompt, informative, and helpful. Marie is great at understanding what the client is looking for and not wasting their time. She is also not afraid to let you know if she sees it differently or has a different opinion. Real estate can get emotional and having someone who is objective is great to keep you realistic. Highly recommend working with Marie.
Marie was an absolute dream to work with. She was incredibly patient with us and helped us find our dream home. Her extensive knowledge of the area, local builders and detailed market rates coupled with her negotiation and diplomacy skills made purchasing a home in Southern Oregon smooth and  painless. Not only will I recommend her to anyone looking to purchase in Ashland/Medford but I plan on working with her on any future real estate transactions I might have in the future.