Real estate market trends in Ashland and why people are moving to Oregon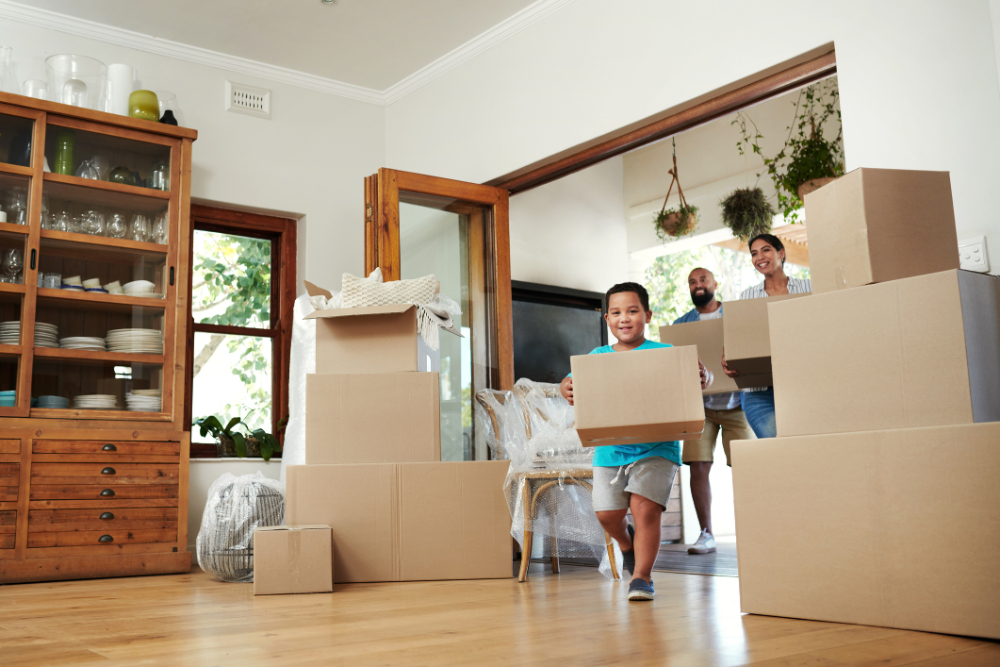 As mentioned in travel writer and author John Vilani's published work, The 100 Best Small Art Towns in America, Ashland, Oregon is a city that not only brings culture and arts to the fore but also inspires through its beautiful natural setting. Nestled at the base of the Cascade and Siskiyou mountain ranges, this city in the Rogue Valley teems with character as it comes complete with many well-preserved historic buildings, as well as over 53 miles of scenic trails leading to the mountains.
That small-town feel: Living in Ashland, OR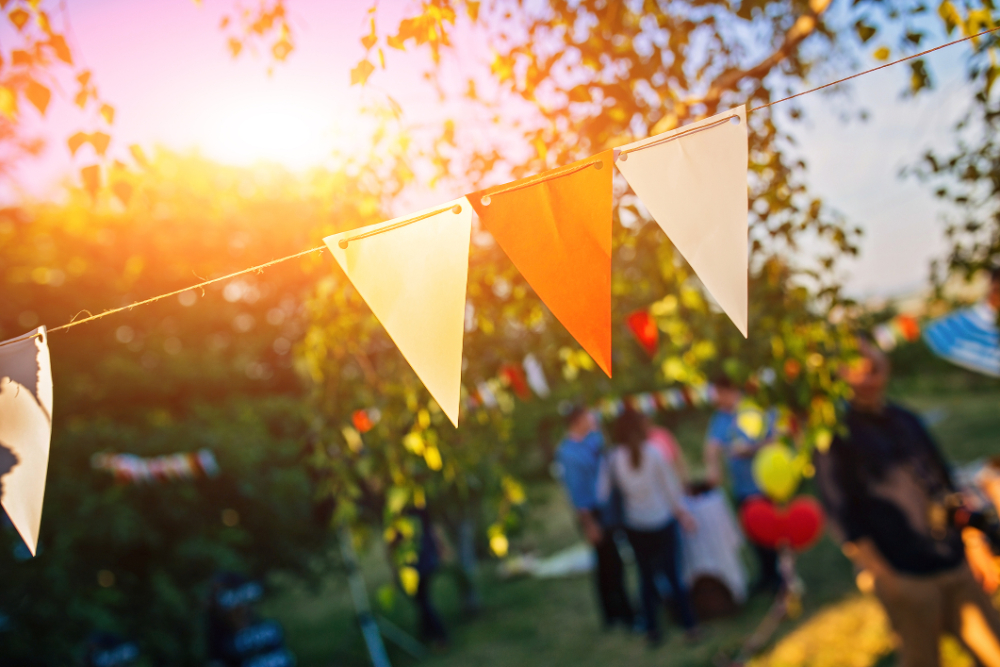 A city with a small-town feel, Ashland feels remote enough for its residents to be able to enjoy the tranquility of the community and the close-knit ties they have with one another. However, it is still close enough to Oregon's business and commercial districts, the closest of which is Medford.
Situated around 20 minutes away, Medford is the eighth largest city in Oregon and is where a good number of Ashland locals head to for work, play, and other modern comforts. The short commute between these two cities allows many workers to easily travel back and forth, which is why many Medford employees choose Ashland to go home to.
Families and retirees also prefer the more relaxed lifestyle of Ashland. Apart from the city having the best 360-degree views of the mountains surrounding it, the following give them reason to come here and stay:
The mild Mediterranean climate, which is perfect for year-round outdoor fun and exploration.

Rogue River is Ashland's venue for a range of outdoor activities, including fishing, swimming, camping, kayaking, whitewater rafting, and hiking. The best times for visiting are during the spring and summer months.
Emigrant Lake County Park has two campgrounds specifically catering to RVs or tents. Swimming and boating are recommended activities here, apart from staying the night and being one with the Great Outdoors.
Crater Lake, the deepest volcanic lake in the world. The water here is so clear that you can see nearly 30 meters below the surface.
Mount Ashland is only 15 minutes from Downtown and a winter wonderland when the snow comes in. Families can go snowshoeing, alpine skiing, and cross country skiing.

The vibrant and welcoming community consisting of warm and friendly people. Of its more than 21,000 population, almost all of them (96.9%) have received at least a high school diploma.
The excellent schools. Served by the Ashland School District, its public school system is considered above average by Niche.com. Prominent schools here include John Muir Elementary School, Ashland Middle School, and Ashland High School. As for higher education, Ashland is home to Southern Oregon University. A good number of SOU graduates eventually find work in key positions in local industries within the city.
The strong economy, powered primarily by industries that bank on the relatively high educational attainment of its residents. Local tourism and culture provide a good chunk of employment opportunities for its city folk, thanks to the area's remarkable natural environment, as well as its many art venues and events. Supporting industries like food and beverage and specialty manufacturing are also fueling the Ashland economy, according to the Ashland Chamber of Commerce. Healthcare and wellness are growing industries here, as well.
The robust arts and culture scene, the most prominent of which is the Oregon Shakespeare Festival. Ashland's wide array of museums and galleries, as well as street exhibits and other festivals, also point to the fact that the art community here is very much alive and doing extremely well.
While it's higher than both the state and the national average, thecost of living in Ashland is lower than in Oregon's largest city, Portland. Ashland's index is at 120.9, 9.5% lower than Portland's 132.4.
The Ashland, OR real estate market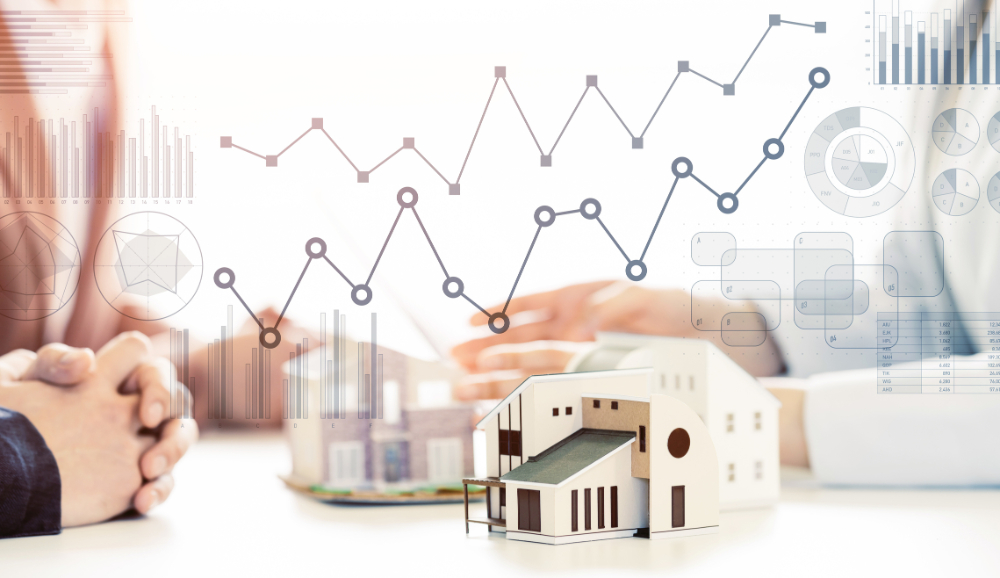 Real estate market trends for Ashland, OR may not be as frenetic this year as it was since the pandemic began in 2020 when homes were on and off the market in the shortest time. The common advice from experts is to play for the long term as home values are not expected to decrease any time soon.
Healthy growth in the Ashland market is still expected to spur demand for housing in the coming years. Even while interest rates are steadily increasing, the city's strong economy and the area's proximity to the loveliest natural attractions will continue to attract both new residents and investors.
Single-family homes are expected to be the most in-demand among properties in Ashland, Oregon, either for use as second homes or vacation rentals due to the promise of handsome returns. The market for condos and townhomes is also expected to grow in this city.
Here are more specific real estate market trends to keep in mind regarding Ashland's housing market:
Homes for every budget.Median home prices in Ashland have been moving around the price point of half a million dollars in recent times but some of the most lavish homes for sale could go as high as almost $10 million.
The go-to location for active seniors.One of the biggest real estate market trends in this area involves Ashland's senior population. To date, the segment of the population aged over 60 years old is the largest in Ashland, compared to those in other areas of the state. They are forecast to account for 32% of the city's population by 2040. Given these figures, market experts also see an increased demand for housing types targeting seniors and retirees, such as assisted living facilities and compact, easy-to-maintain housing units. A trend toward property downsizing is also predicted.
New construction, more stock.New construction homes are being added to the inventory of available homes in Ashland, thus, giving more options for home buyers and less room for engaging in bidding wars. April 2022 figures from Realtor.com reveal that sellers' asking price for their homes is now almost the same as the final price.
Abundance of single-family homes. Ashland's housing stock is composed predominantly of single-family detached housing units. Around 66% of the housing stock constitutes single-family detached housing, 25% is multifamily housing ((with five or more units per structure), and 9% is single-family attached housing (which includes townhouses).
Definition of picturesque.A stroll Downtown will allow residents to see the distinct bungalows, Victorian houses, and Craftsman homes that line tree-shaded streets. The flourishing downtown area has the verdant 100-acre Lithia Park as its emerald showpiece.
Ashland vs. key U.S. cities
Ashland may not have the massive economic might of cities like Los Angeles or Manhattan but it has kept its living costs well within manageable levels. Its city government doesn't collect sales tax, thus, leaving the residents with more spending power.
Ashland's real estate market is also riding high on the wave of migration from the mega-cities to the smaller but economically sound cities and suburbs. This trend was brought on by the pandemic that compelled people to find secondary homes where they could hunker down during the state-enforced lockdowns. Home values in smaller cities like Ashland and Medford grew significantly compared to those in Portland in 2021, as the case was in many other U.S. states.
See how Ashland compares in terms of cost of living to the following key U.S. cities, according to indices gathered from BestPlaces.net:
Ashland, OR – 120.9
Los Angeles, CA – 176.2
New York, NY – 168.6
Seattle, WA – 167.8
Los Angeles, for example, may offer some of the most exciting coastal views and a good number of Fortune 100 companies within its boundaries. However, home values in this city have grown extraordinarily high. Whereas in Ashland, buyers have more opportunities of purchasing sprawling homes with spectacular mountain views at more affordable price points.
Ashland, OR's Zoom town phenomenon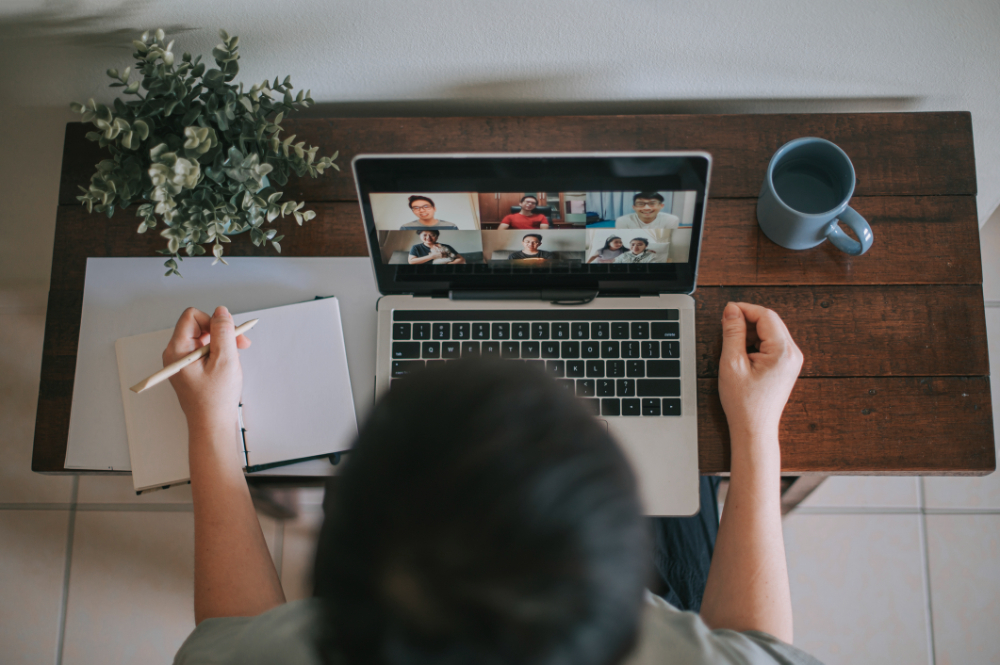 The COVID-19 pandemic made a significant impact on real estate market trends across the United States. When shelter-at-home directives were enforced in most states in March 2020, companies were compelled to shut down their physical offices and continue operations in the digital world.
With most employees now untethered from their physical offices, meetings shifted from conference rooms to online video conferencing tools like Zoom. Operations adjusted to keep up with the new normal that encouraged social distancing and other safety protocols. Given the opportunity to work from virtually anywhere, people began the exodus from the highly urbanized cities to relocate to Zoom towns that offer a much better quality of life.
This gave rise to the emergence of Zoom towns.
Most participants/residents of Zoom towns are those who took the chance of leaving the big cities to have the best of both worlds: the fastest internet speeds technology can offer in a more affordable and picturesque small-town setting.
The City of Ashland, OR is one such Zoom town, and many out-of-towners have fallen in love with the area's warm, welcoming atmosphere amid a majestic backdrop of mountains and lush forests. Moreover, the city does not disappoint when it comes to advanced tech in telecommunications – internet speeds and cellular services are quite stable hereabouts. It is this complete package that makes these out-of-towners, especially those working remotely, decide to buy properties here and stay.
The Oregon real estate market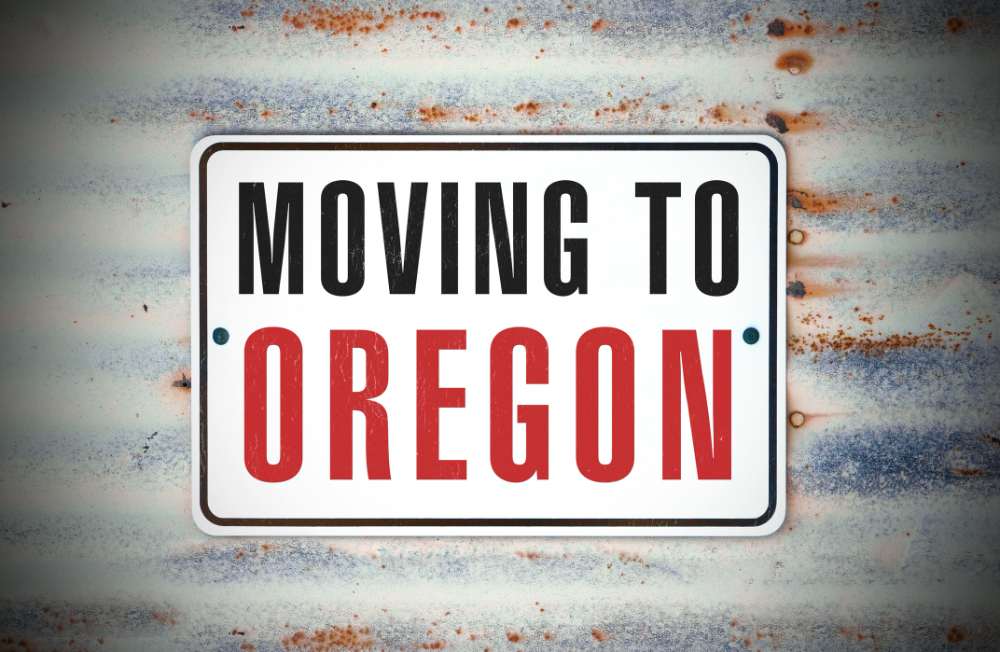 Here are some points to consider about the Beaver State's housing market and a preview of things to come:
The Oregon rural housing market soared in 2021, buoyed by the need among families to have more elbow room at home when the shelter-at-home directive was enforced.
Price increases in the Oregon real estate market are still expected this year, although the trend is leaning toward a more subdued pace. Some experts believe that this is a correction to more manageable home values from last year's highs but others see rising interest rates and inflation as the triggers behind the more relaxed market activity.
Despite the return-to-work orders by some companies in the new normal, the suburban cities will continue to enjoy the attention regarded to them by investors and seekers of a new place to settle in. This will manifest in the continued rise in home prices in the said cities.
As home values settle back to pre-pandemic levels, foreclosures are also expected to rise. With this expected development comes more homes added to the Oregon housing stock. As the increased supply begins to meet the demand for properties in the state, the higher the chances are of home values going down.
Oregon: An ideal state for remote work
The 2021 U.S. Migration Report by the North American Moving Services revealed a trend that has made a significant impact on the Oregon real estate market: People are moving from states with a more expensive cost of living (usually those along the coasts) to the more affordable ones.
Employees who have been working remotely since the start of the pandemic took this new freedom from the tethers of the physical office and decided to find literally greener pastures – wide-open green spaces that took them closer to nature and the variety of outdoor activities that came with them. Oregon – with its verdant mountains and a shoreline on the fringe of the Pacific expanse – became the new state of choice for migration, resulting in the recent population boom.
While Oregon is still considered a coastal state with its eastern boundary facing the Pacific, it makes a more suitable and less expensive alternative to its neighbors in the north (Washington State) and in the south (California). You get as much sunny Mediterranean climate as other West Coast states, as well as a great quality of life – but at a lower cost. Healthcare facilities here are excellent, the roads are less prone to traffic, and the people here are remarkably friendly.
Just to show how welcoming the Beaver State is, local officials put into place a number of programs to help with the influx of people, such as waiving college tuition for out-of-state students and giving tax breaks to new residents. Pre-pandemic, the state also established Oregon Promise – a state grant that helps cover tuition costs at any Oregon community college for recent high school graduates and GED (General Educational Development) test graduates.
Oregon has also been praised for its proactive approach to the COVID-19 threat, and its citizens are considered among the most prepared against COVID and other potentially dangerous pathogens in the nation. So, you can be assured that any health threat plaguing the general populace will be properly handled in this state. This is good news if you want more than ample protection for you and your family in this ongoing pandemic, on top of ideal conditions for remote work.
Sell your Ashland home fast with the local experts at Ashland Homes Real Estate Inc.
Only the right real estate professionals can get you up to speed with the latest real estate market trends that could determine the outcome of your home's sale. And where getting the most sound advice anchored on the trends in Ashland's real estate market is concerned, none can beat the wealth of experience and deep knowledge of the Oregon properties market possessed by the team of agents at Ashland Homes Real Estate Inc.
As one of the leading real estate brokerages in the area, Ashland Homes Real Estate has made a name for itself over a span of more than 40 years, representing buyers and sellers of a wide range of Southern Oregon real estate, including residential, rural, commercial, income and exchange properties.
We take pride in the hyperlocal knowledge of our people who have either been born and raised in Ashland or have lived for most of their lives here. This gives them a special affinity with the land and its various communities. Their training has also provided them with a client-driven mindset that makes them perform above and beyond what's expected of them.
Make sure you get the best deal on your Ashland, OR home at the soonest time with us at Ashland Homes Real Estate Inc. Call 800.334.7499 or email us here for queries or for a better understanding of real estate market trends in Southern Oregon.