How to find the right home for you in Ashland, Oregon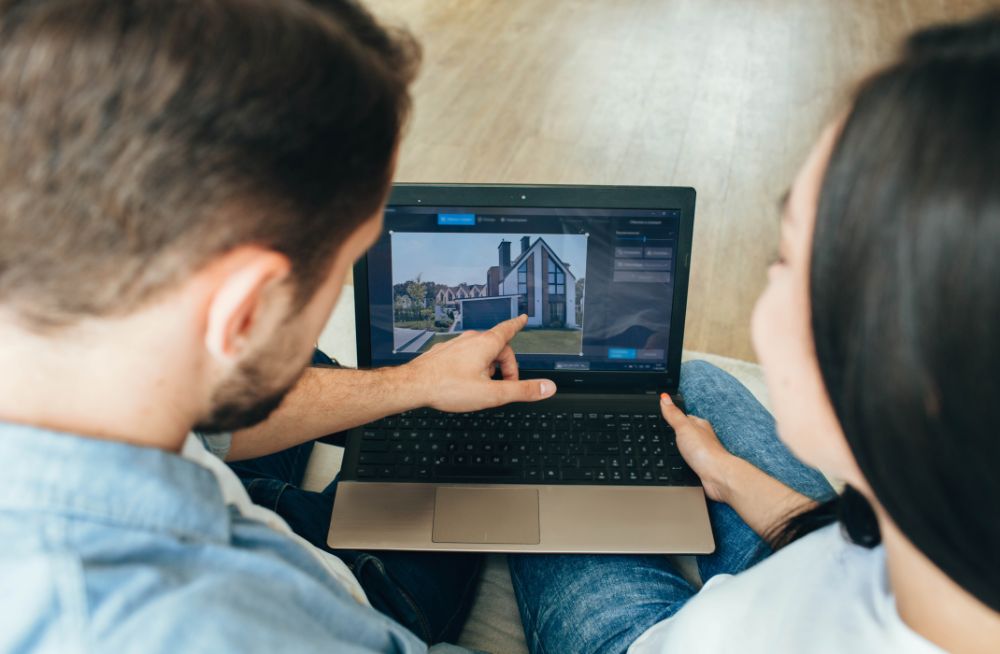 Ashland may be a small dot on the landscape of the magnificent Rogue Valley, spanning a mere 6.6 square miles. However, this hidden gem on the southern part of Oregon has many treasures awaiting both tourists and those looking forward to owning one of the homes for sale here.
What makes Ashland, OR unique
The city of Ashland is located in Jackson County. The most recent data (2015-2019) from the U.S. Census Bureau reveals that there are around 21,000 people living here. That makes Ashland second in population size to nearby Medford's 76,000 residents. More than half of its working-age residents (57.6%) are gainfully employed, thanks to the two primary industries that fuel the local economy: tourism and culture.
Beyond the impressive demographics, Ashland still has so much to offer the searching home buyer. Here are four things that make Ashland, OR one of the most ideal places to live in:
The lovely weather
No season is ever extreme here. One can enjoy outdoor attractions more often, especially from June to September when precipitation is at its lowest. But Ashland turns into a winter wonderland around December when the mountains are coated with snow and conditions are ideal for winter activities from snowshoeing to skiing.
It's a world-class cultural hub
One cannot deny the rich cultural heritage and artistic flair that overflows in Ashland. Top-billing the cultural attractions here is the internationally-renowned Oregon Shakespeare Festival that showcases the best theatrical performances and actors of the state. The good news is that it is back this year after 2020's pandemic lockdowns forced the Festival's cancellation.
It's full of energy
Students from the Southern Oregon University (which is based here) are to thank for the spirited vibe one would feel in this city's general atmosphere. Moreover, Ashland's location near the California border makes inter-state travel convenient. Residents are only a stone's throw away from exciting venues in the said state.
The unique mix of housing options
You may be single, with family, or a senior adult in search of The One from among the lovely homes for sale in Ashland, Oregon – rest assured that you'll find the home that will serve your personal interests best. Residences here range from grand Victorian homes to chic modern abodes, as well as a spattering of condos and some raw land by the foothills where you can develop a thriving business and a place to call home at the same time.
The multitude of benefits you can get from making an investment in a home for sale in Ashland, Oregon makes the tediousness of home-buying worth it. But when you have an experienced real estate agent from the area helping you out, even the tediousness is reduced to a minimum.
See how you can enhance your Ashland, OR home-buying experience with the following tips:
Understand prevailing trends in the Ashland, OR housing market
According to June 2021 figures of Realtor.com, homes in Ashland are being listed at a median price of $579,000, 28% higher compared to last year. It also takes a shorter time now from the time a house is put in the market up to the time it gets sold, from 73 median days in June last year to this year's 58. This data clearly reveals a sellers' market.
All it takes to win in this market is to recognize that you'll be going through stiff competition against other home buyers. Bidding wars are imminent but, with a real estate agent possessing sharp negotiating skills working for and with you, standing out in the sea of eager buyers won't be a problem.
Settle all financial obligations before finding the perfect home.
Armed with what you know about the local market climate, you can begin the process of finding the perfect home. But first, make sure you have your finances sorted out. Here are some money matters that you need to settle as you prepare for your forthcoming big purchase:
Assess your assets and liabilities.
Will you be selling a property before or after moving to Ashland? Do you have enough savings for a large down payment? Do you have any outstanding loans? How much are you able and willing to pay monthly for your new home? Work with your financial planner to find the answers to these crucial questions.
Check your credit standing.
Lenders take this into consideration when it comes to determining your down payment, installment terms, and more. Those with higher credit scores are more likely to get approved for loans that have better terms. If you have trouble getting better credit scores, you'll be glad to know that there are some lending institutions that only require a minimum credit score.
Shop for loans if you need one.
Will you be securing financing from the government or from private institutions? Get quotes and compare your options. You may also want to consider increasing your down payment to take advantage of lower monthly payments.
Set a realistic budget.
Property prices may vary depending on the neighborhood, the age of the home, its features and amenities, and more. For Ashland, you can get a fair quote based on prices from various online listings and from our website. You can then identify your spending range. Decide on the mortgage payment terms you're comfortable with. Don't forget to set aside an allowance for other financial requirements of this transaction, which is typically around 3% of your home's purchase price.
Get to know the locations of Ashland, Oregon homes for sale.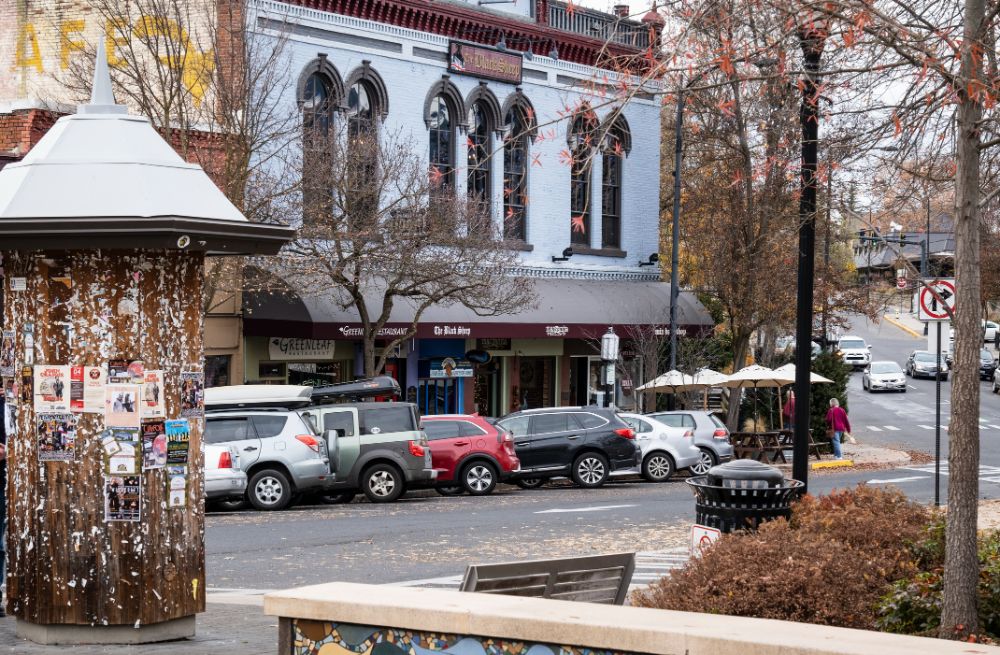 The neighborhoods in Ashland are quite diverse, so it pays to familiarize yourself with them through some online research or through consultations with Your Realtor. Better yet, if Ashland is relatively near to you, you can survey these communities in person. That way, you'll get to compare the general vibe of each area.
To get you started, here are some of Ashland's locales so you can decide on the ones you want to explore first.
Cottage District and the Railroad District
Do you imagine yourself living in a quaint farmhouse or a craftsman-style house with ceilings hoisted nine feet up? Or do you want to run a cozy bed and breakfast? These tree-lined districts may be to your liking. The abundance of rustic properties in the heart of the city is hard to resist. Retreat to a country home here but don't worry about access to shops and restaurants as they're a mere walking distance away.
South and Central Ashland
These areas are rife with budget-friendly properties that are perfect for young couples or those starting their own families. There is an abundance of townhouses here, some of which come with landscaping that looks like they came from storybooks. Despite the tranquil feel of homes in this neighborhood, you'll never be far away from downtown shops and recreational opportunities in Garfield Park, Hunter Park, and Lithia Park.
3 Tiers of Ashland
This is another great option for those who love being surrounded by nature. Whether you're looking for a simple cottage for one or a million-dollar estate for your growing family, you'll find a viable property here. Select from modern homes that let you experience seamless indoor-outdoor living.
Quiet Village
Are you looking for an affordable and family-friendly home? Choose from the newly built and modestly priced properties in Quiet Village. Among many advantages, enjoy homes with open floor plans, energy-efficient features, and proximity to the top-rated Helman Elementary School.
Lithia Park
The area near Ashland's largest park features an exclusive community with upscale Victorian and craftsman homes. You'll be amazed by the breathtaking properties with expansive Zen gardens, living rooms with hardwood floors, spacious suites, and large storage spaces.
North and Northwest Ashland
Scenic Drive, Monte Vista (which means "mountain view"), and the other road names in this area already hint at its best asset: the stunning nature views. North and Northwest Ashland are a great escape from busy town life. Settle down in any of the large lots and quiet neighborhoods here. The area also features the retirement communities of Mountain Meadows and Golden Aspen. Find a single-family home or condo for sale that suits your active lifestyle.
East Ashland
Near the North Mountain Park and Bear Creek, this neighborhood is perfect for outdoor adventurers. Relax in a spacious, quiet home and get your adrenaline pumping by hiking or biking around the area. A selection of properties with acreage further east may also be available here.
Other unique Ashland features
The Siskiyou and Cascade mountain ranges bless Ashland with a wealth of opportunities to bask in the outdoors in these majestic mountains. Not only do they provide the most spectacular views but, coupled with the climate, the unique topography allows Ashland residents and visitors to thoroughly enjoy the winter season by the snow-coated slopes. Plus, the nearby mountains feature the Mt. Ashland Ski Area, the serene Lithia Park surrounding Ashland Creek, and the green expanse of North Mountain Park. There are also wineries, vineyards, and farms in and around the city that are worth visiting.
For a memorable cultural experience, the city has various outlets for immersing oneself in the arts, especially the performing arts through the Oregon Shakespeare Festival.
Select a property that suits your needs.
People have many reasons for wanting to transfer residence. Some do it for career growth. Others desire to upsize or downsize to accommodate a change in finances or family demographics (e.g., empty nesters or couples having children). Still others want a change of pace/climate/surrounding scenery. So, make sure that when you choose a property, you need to check if it will help you attain your present and future lifestyle goals. Here's how to do this:
Start with the basics
If you have found out exactly how much house you can afford, this information can serve as the anchor that will make you mindful of the type of property to invest in. The good news is that Ashland, Oregon has a wide variety of properties for sale, including single-family homes, multi-unit residential complexes, and condos. There are even available mobile homes for those looking for affordable houses in Ashland, Oregon.
Ashland, Oregon has wide expanses of land for sale in the outskirts that can be converted into ranches, farmland, or even wineries. The city proper itself has available commercial real estate for those who wish to set up, relocate, or expand their business, as well.
List down your needs vs. your wants
In selecting your next home among the ones for sale in Ashland, Oregon, it's best to come up with a list of amenities and features you'd want to see in it and in the neighborhood where it's located. Then, make another list of those you'd prefer to have but can live without. Doing this allows you to narrow down your search to those that come closest to your ideal home.
For example, swimming pools are great to have but a nightmare to maintain. This feature could be placed in your "Wants" list. Then, if you're a budding chef, then a spacious kitchen with state-of-the-art appliances and an island will make it to your "Needs" list.
Find the home that fits your lifestyle needs
The lifestyle you envision for yourself will influence whatever home or community features there are in a certain area. Planning on growing your family? You'll need a home with more bedrooms. Are you a hospitality diva who loves having friends and family over at home? Open floor layouts with focus on the kitchen will work to keep conversations and bonding going – especially over food and drinks. Nature lover? Find a place that has a seamless flow from the indoors to the outdoors. Do you have a senior family member living with you? A place with easy access to nearby clinics, pharmacies, and hospitals is best for you. School-age children? Check for the school district serving the area to address their scholastic requirements.
Maximize online listings
The beauty of these online listings is that they give you a cross-section of available properties for sale or for rent in the area you prefer. Truliaand Zillowhave the most extensive listings so far, complete with information about individual properties, the communities, and the market trends specific to your chosen locale.
Then there are website listings from local real estate brokerages and individual agents that also offer complete information of properties within their scope. You simply need to learn to explore and navigate the various tabs and drop-down lists so you can filter search results down to the ones that fit your requirements.
Schedule house tours
With Ashland, Oregon going full swing in its recovery efforts after the debilitating setbacks caused by the pandemic, we are seeing the gradual return of the traditional open house. However, as present health conditions are still risky especially with the onslaught of the Delta variant, virtual house tours are still the safer options for viewing Ashland, Oregon homes for sale.
Once you've narrowed down your options, visiting these houses in person will allow you to see for yourself the features, flaws, and other things that could affect your decision-making. This is best arranged with the help of your agent so that you'll be aware of safety protocols to be observed.
Know the advantages of living in Ashland, OR.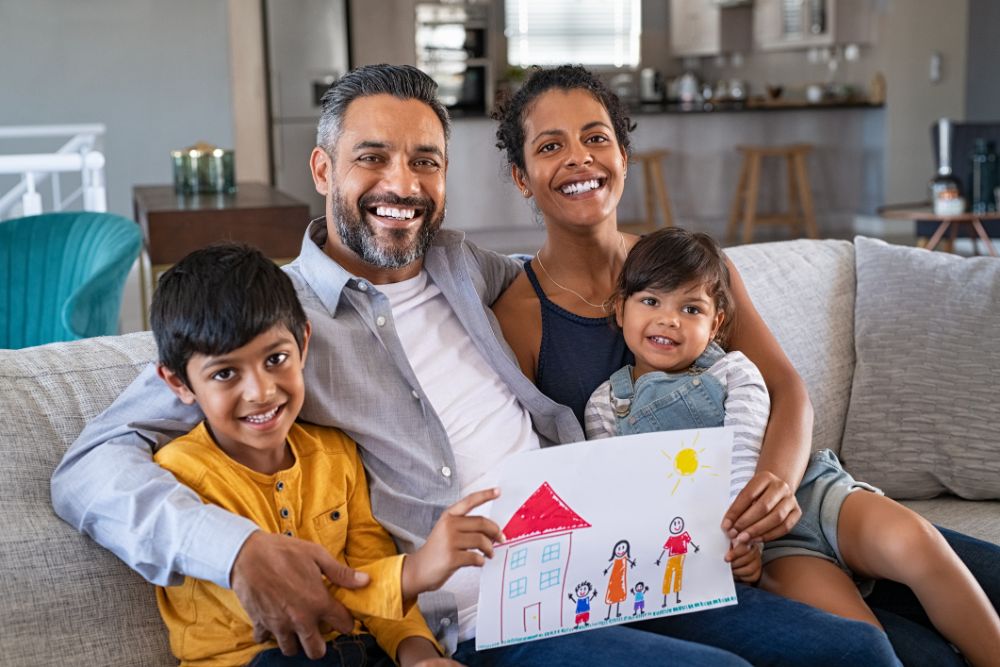 According to NeighborhoodScout.com, home values in the Oregon real estate market have been consistently going up since 2000. Moreover, a majority of residents here are homeowners. This indicates that homeownership in the Beaver State is also an assurance of great returns in one's investment.
Zeroing in on Ashland, people are drawn to the area due to the cost of living which is lower than in other cities in the state and the national average. Add to that the wide selection of property types and the diversity of the communities here, all of which translate to more money left in one's pockets and a stronger capability to invest in oneself or in other financial tools.
Ashland is just one of several progressive cities in Jackson County, Oregon. You can also check out these other Jackson County urban centers in your house search:
Find a reputable Realtor specializing in Ashland, Oregon homes for sale.
Finding the right partner in finding the perfect home can make or break the experience. Thus, look for experienced real estate professionals who possess local knowledge of and expertise in the area you're eyeing.
This is where we at Ashland Homes Real Estate come in.
Our more than four decades of experience in the industry has made us the most reliable team of experts who can help you in finding the right home in Ashland. Whether you opt for a budget-friendly mobile home or a picturesque custom-built estate built on a breathtaking landscape of ponds and manicured lawns, we at Ashland Homes Real Estate have the properties that will suit your distinctive taste.
As locals ourselves, we can give you a thorough picture of living in Ashland, OR and nearby cities. Moreover, as one of the leading firms in Southern Oregon, we're constantly studying the prevailing market trends to give you information that will help you to make the right moves and choices in your investment. Most of all, we can ensure that you will enjoy living in and around the college town of Ashland, Oregon.
If you're ready to embark on your real estate journey, you can call us at 800.334.7499 or send us an email at info(at)ashland-homes(dotted)com. We can't wait to meet and assist you.