10 Qualities to look for in a Realtor in Ashland, Oregon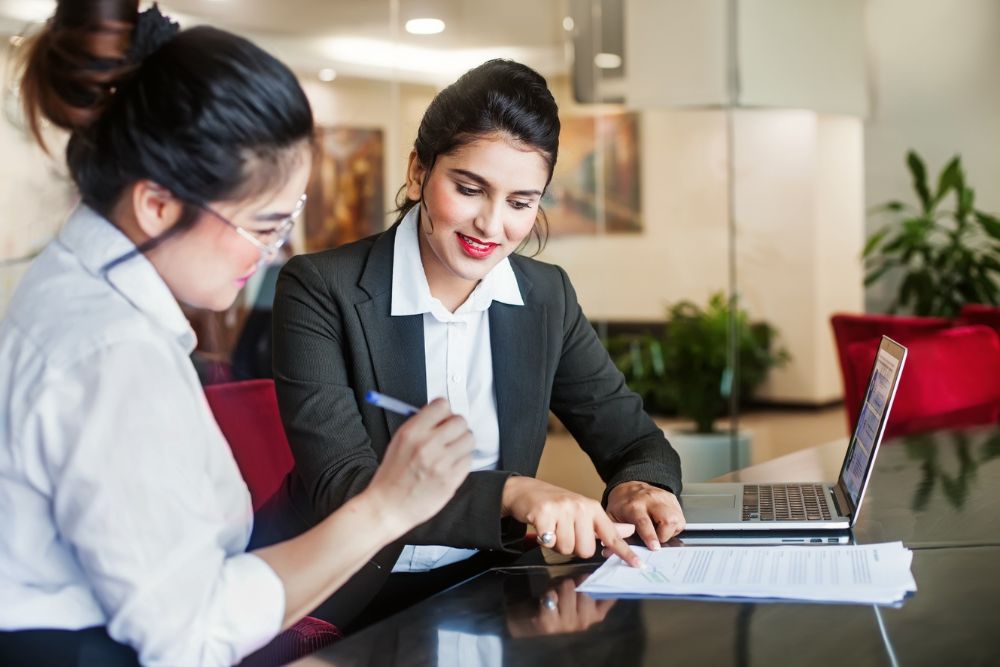 Selling a home in Ashland's real estate market for the first time can be just as stressful as buying a home. More importantly, the process has its own special set of challenges and pitfalls.
Many first-time home sellers may be tempted to take on the daunting task of selling their home on their own without understanding how the real estate market works. But home selling takes more than setting a price for their home and listing it for sale. Moreover, DIY-ing the home selling process does not guarantee buyers for your home. Worse, it may create more problems than solve them.
The best thing to do as a first-time home seller is to work with an experienced real estate agent. Continue reading to learn about the 10 qualities you need to look for in an agent and how to find the right Realtor for you in Ashland, Oregon.
Working with an experienced real estate professional: "agent', "broker", or "Realtor"?
It's common for many people to interchange the terms "agent", "broker", and "realtor." After all, these titles refer to occupations in the real estate industry and are related to representing either the home buyer or the home seller. All three have distinct roles and perform specialized tasks, however. Here's how it breaks down.
Real estate agent – Think of this as a baseline or starting level for real estate professionals. They help home sellers and buyers sell or buy property. A real estate agent can be anyone who has taken basic training classes in real estate and who has passed a licensing exam. In Oregon, aspiring real estate professionals must complete a 150-hour pre-licensing program before taking the exam.

Real estate agents are required to renew their license periodically and to take a set number of hours to further their education in real estate. They must work for a brokerage firm.

Real estate broker – Brokers can open their own office and hire real estate agents. They have completed additional training and passed a different licensing exam for brokers. You might encounter three kinds of brokers: associate broker, managing broker, and principal/designated broker. Of the three, only the principal/designated broker can hold office and hire real estate agents, which in this case, we'll call associate brokers. The managing broker handles the day-to-day operations of the brokerage.
Realtor – Realtors are members of the National Association of Realtors (NAR). Therefore, they subscribe to NAR's code of ethics and organizational standards. A real estate agent and a broker can be Realtors so long as they're members of the association.
For first-time home sellers, we highly recommend seeking the services of a local Realtor. Their scope of experience typically covers a lot of areas. This is especially true with Realtors that have special designations and certifications.
Learn more about the importance of working with a Realtor.
Top 10 qualities to seek out in a Realtor
We can't emphasize the importance of working with a Realtor enough when it comes to selling your home. Starting out smart by hiring an experienced and knowledgeable Realtor is half the battle won.
To ensure a huge win right to the very end of the deal, here are 10 qualities to look for in a Realtor.
Integrity

Being able to work with someone you can trust is a rare and valuable thing, especially when it comes to the highly competitive real estate market. It can be cutthroat out there. Having someone who has your back and best interests at the very core of their professional ethos is vital.

Make sure your Realtor has the right credentials and track record. Members of the NAR adhere to a strict Code of Ethics and Standards of Practice.

Local expertise

The right Realtor isn't only a part of the community. They know it like the back of their hand, too. Intimate, insider knowledge coming from someone who has grown within a particular community is powerful to have whether you're buying or selling a home.

Find a Realtor who knows a lot about your neighborhood. Their knowledge should extend beyond local market trends. They should also know its people, as well as essentials like healthcare facilities, schools, lifestyle, local activities, and events.

You'll know a Realtor is a local expert if they are a living and breathing example of the type of lifestyle found in the place. A Realtor who has this quality is a powerful partner when it comes to selling your home. They will know exactly how to price your property and market it.

Excellent negotiation skills

A Realtor who is also an adept problem-solver and who can handle conflicts well means less stress for you. The last thing you want to do is micro-manage your Realtor every step of the way or be the one to handle every unexpected problem you'll encounter.

For sales transactions, it's imperative that you establish some trust between you and your Realtor. Make sure they are capable of handling delicate situations with challenging, and sometimes downright difficult buyers. Find a Realtor who can balance any potential buyer's demands while ensuring that your best interests and goals are met.

Tech-savvy and ahead of the curve

The new normal has presented us non-traditional ways of navigating the real estate market. There has been a renewed interest in maximizing digital tools to help Realtors work through and around limitations brought about by health guidelines and restrictions. Physical viewings have now made way for more practical and safer virtual tours.

Find a Realtor who knows how to use these tools well and to your advantage. Being ahead of the curve digitally is one way to be more competitive in the market and to reach buyers from far and wide who are interested in Ashland, Oregon real estate.

Learn more about the new normal in Ashland, Oregon real estate.

Astute listening skills

Realtors are natural smooth talkers, but one who knows when to pause and listen to the requirements of the seller and the demands of a buyer is worth more than the silkiest speakers in the lot.

A Realtor who knows how to listen learns your best interests at heart. They're also able to understand potential buyers' needs and use the knowledge they gain to negotiate a winning deal for both parties. They can soothe any mounting tension that may develop and ensures that, whatever kinks may arise, everyone's concerns have been considered and heard. A Realtor who listens respects both the seller they represent and prospective buyers.

Not everyone in the market is able to articulate what they need or want. But if the Realtor is skilled and attuned enough, they can home in on your real estate goals with ease. As a result, communication becomes easier, allowing you to build a healthy rapport with your Realtor sooner.

Dedication and professionalism

How a Realtor carries themselves reveals a lot about their character and experience.

Remember that your Realtor represents you and speaks on your behalf. Therefore, it won't do to hire a sloppy and unprofessional Realtor. Appearances do matter in real estate transactions, so it's good when a Realtor is polished and always has their best foot forward.

When it comes to professionalism, the devil is indeed in the details. Being punctual and coming prepared to appointments and meetings show respect and competence. Staying sharp and focused during discussions demonstrate trustworthiness and capability.

Adept at networking and public relations

Realtors who have a wide network consisting of other reliable real estate professionals are fantastic resources. They will be able to make sound recommendations should the need arise.

Do you need a home inspector? A building contractor? A home stager? An interior designer? Your Realtor will know who to call. They will be able to point you towards the right direction when it comes to suppliers you might need to prepare your property for sale. A great one may even be able to get you competitive rates for the services you need.

Aside from being well-connected, an excellent Realtor is also well-respected within real estate circles and the community to which they belong.

Making upgrades? These luxury home features are sure to attract buyers.

Enthusiastic

Attitude goes a long way when it comes to the art of making a real estate sale. A Realtor with a positive outlook and energy can shift the mood in any room or negotiating table, making the transaction feel more enticing and promising for a potential buyer.

A Realtor who brings the excitement about the property can generate more interest and heighten the buzz surrounding your home. They know which features to highlight to a potential buyer. They can even make people feel good about simply touring your home.

Getting potential buyers to feel excited about buying a home can be a secret and potent ace up a skilled Realtor's sleeve. They use their powers of suggestion to your advantage.

Firm and diplomatic

Nobody likes a pushover. And when it comes to Realtors, an excellent one will be able to remain firm yet diplomatic when it becomes necessary to say no. They can walk away politely yet confidently from a deal that does not have your best interests at heart. They will also be able to put their foot down and keep your real estate expectations realistic.

While saying "yes" is important when it comes to servicing clients in general, the power of saying "no" is just as essential. Make sure your Realtor knows when to stop negotiating and just walk away. If not this, then make sure they also know how to say "no" to you.

Proactive

When you and your Realtor have a working relationship that is in sync, they will take initiative and make moves to help you reach your real estate goals. They are more proactive in everything, from updating your online listing and finding new potential buyers to making smart suggestions on which steps to take.

Let them do what they do best. If your Realtor shows they are proactive and determined to get the best offer for your home, then you can rest assured that the sale is in capable hands.
How to search for a Realtor in Ashland, Oregon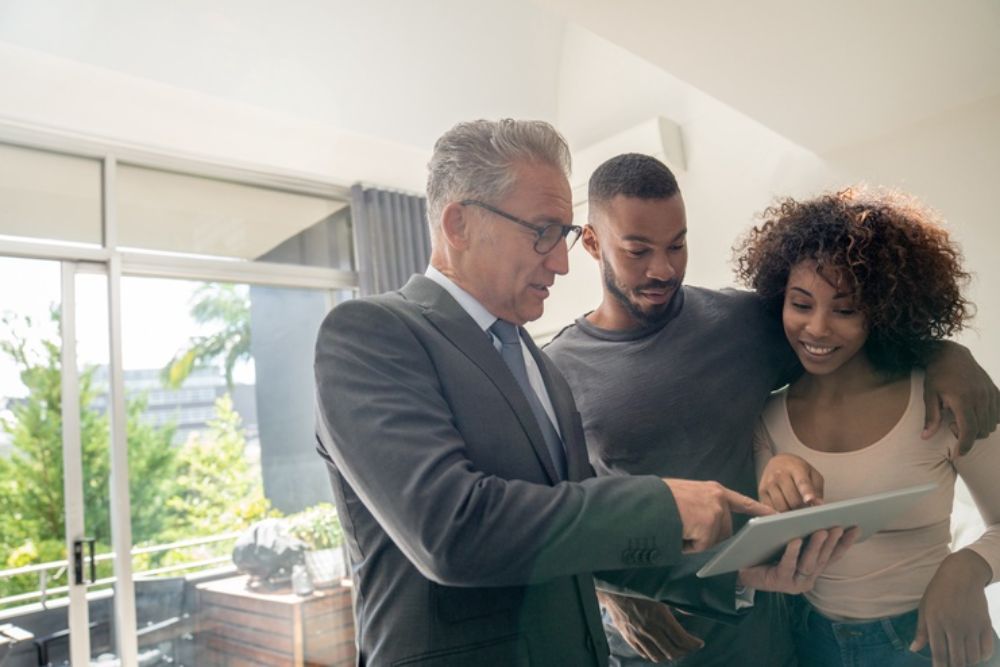 Now that we've shared with you the top 10 qualities to seek in a Realtor, it's time to find the one that fits your real estate needs. There are several ways to find a Realtor in Ashland, Oregon, most notably the tried-and-tested methods below.
Ask for referrals
Take stock of those who recently sold their properties or bought new homes in your immediate circle. They are your best resources for this type of information. Perhaps they can recommend their Realtor to you.
Word-of-mouth referrals are powerful. If your close relative or friend had a great experience with a Realtor, chances are they won't hesitate to refer them to you. Sit down, have a chat, and ask people you know the following before getting their referrals:
Tell me about your experience selling your house.
How did you find your Realtor?
What did you like the most about working with your Realtor?
What was your least favorite thing about working with your Realtor?
How did they handle unexpected developments or complications with your buyer?
How easy was it to get in touch with your Realtor?
How smoothly did the transaction go?
How quickly were they able to sell your house?
Tell me about their selling style.
It's important to get a feel of common scenarios or pitfalls. It will help you avoid making the same mistakes in your own real estate transaction. Those with previous experience in selling their home may be willing to share valuable first-hand insights on their own experience. Remember, however, that each home selling process is unique. Take notes but keep an open mind as well.
Look for Realtors online
Search engine optimization has improved in the last few years. This has made finding a good, credible realtor in Ashland, Oregon easier. All you need to do is go on your laptop or smartphone and go online.
You can use search engines like Google to do a quick search. Simply type a combination of keywords like "Realtors in Ashland, Oregon" to start your initial search.
Not everything you find online will be good, however. Do your own due diligence when vetting potential Realtors. The more information you can find, the better. Check their track record, the types of properties they specialize in, their areas of expertise, and their recent transactions. See if you can find reviews and, better yet, their own real estate website.
If they fit the bill, don't hesitate to reach out and schedule an interview. You'll be able to get to know your candidates better.
The Realtor checklist: What to ask before deciding to work with one
Remember that you are under no obligation to work with the first name that you pull out of your search. Take your time!
Draw up a shortlist of up to five candidates that catch your interest based on where they're based, the type of property they specialize in, as well as other factors that may be important to you. Below are some sample questions you may want to consider asking them:
How long have you been in the real estate business?
How well do you know this community?
What type of property do you specialize in?
Tell me about some of your most successful transactions.
What were your key takeaways from the transactions that fell through?
What markets are you concentrated on?
Can you tell me more about the median prices in the markets I want to explore?
Walk me through your selling style.
Do you focus on working with potential buyers?
Can you point me to previous clients you've worked with as references?
Don't discount your gut feel during this stage, either. Consider how you feel around your candidate Realtor. Do they put you at ease or on edge? It's important that you can communicate well and comfortably with your Realtor if you are to have a working, professional, and effective relationship with them. Chemistry is also important.
Key takeaways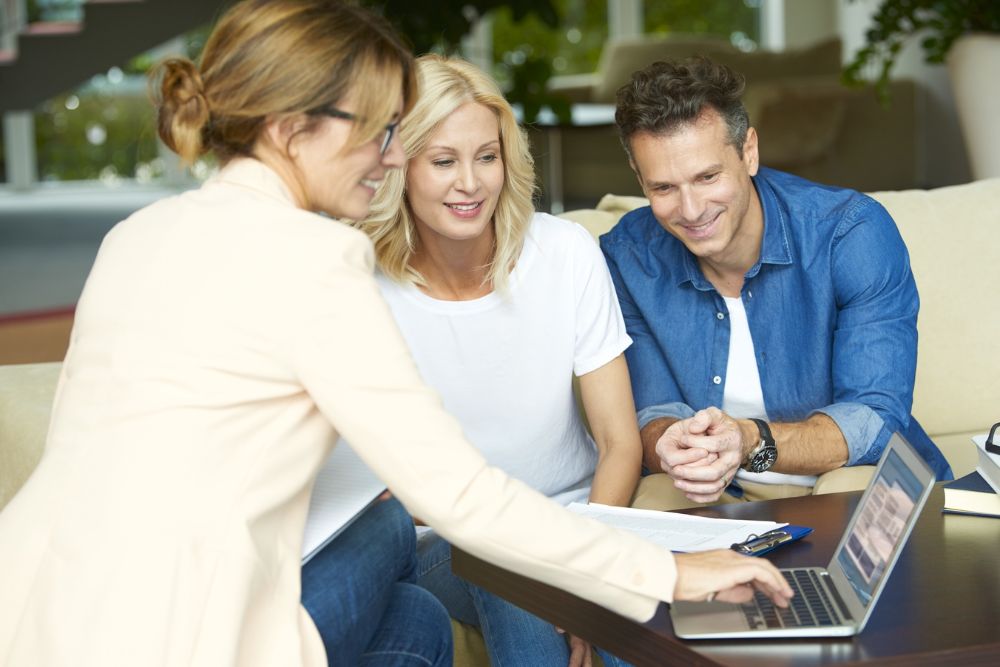 The smartest thing first-time home sellers can do is choosing to work with a Realtor who can help them sell their property the right way. Doing so eliminates much of the stress brought about by the home-selling process.
Use trust-worthy referrals as you go about your search. Don't be afraid to ask questions about previous transactions and request for further referrals.
Take time to go through some of the qualities you need to seek out in choosing a Realtor to work with.
It's not enough for a Realtor to be experienced and possess information about the current real estate market. They must also possess specific skill sets and qualities that put you as a seller at an advantage. Intimate knowledge about the area and neighborhood is a plus that can prove to be invaluable.
Our team at Ashland Homes Real Estate is one of the top firms in Southern Oregon. We know our community. And we'd be more than happy to help you sell your property. Contact us at 800.334.7499 or send us an email at info(at)ashlandomes(dotted)com.