Why you should invest in a condo in Ashland, OR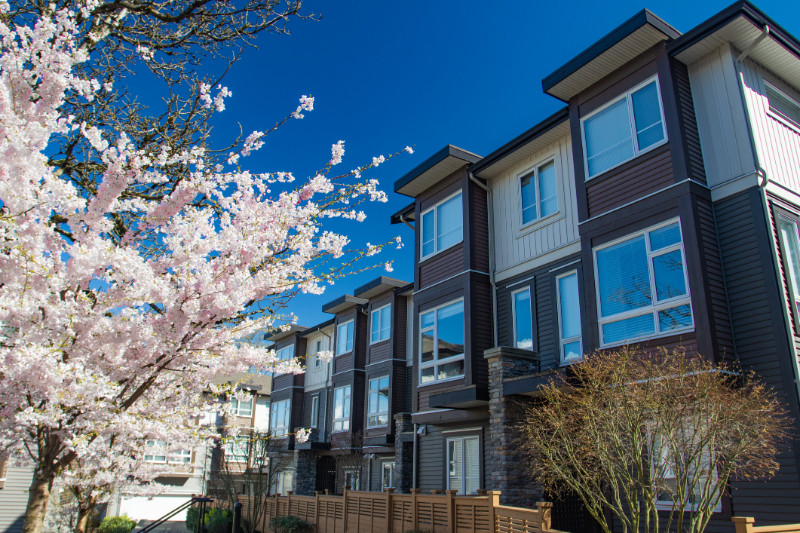 Unlike most big cities, the condo market in Ashland isn't characterized by towering skyscrapers and steel buildings. It's homier out here. Smaller developments and cozy apartment-style condos are found throughout the city, allowing residents to truly enjoy one of the biggest draws of condo living: a sense of community.
If you're in the market for a real estate investment that is worthy of your time and resources, consider condos in Ashland. Continue reading to learn more about what's in store for you in Ashland's condo market.
The basics: What is a condo and other related questions
Although condos are found almost anywhere in Oregon and the United States, there is still some confusion surrounding this type of housing. A few commonly asked questions include:
What's the difference between a condo and an apartment?
Why do some condos look like single-family homes or townhouses?
What do I really own if I purchase a condo?
Before you go any further, let's demystify condos to help you make an informed decision later on.
What is a condo?
A condo (short for "condominium") is essentially a housing development composed of many units (also called condos). It can come in the form of a gated community and a residential complex, which is why some condos look like detached homes, rowhomes, or apartments. This is mostly the case in Ashland.
What do you own in a condo?
Condo units are privately owned. If you purchase one, it's all yours. You share ownership, however, of shared spaces like hallways and amenities, with all the other owners. This is the main reason why condos often have homeowners associations (HOA). They manage these common areas and enforce the condo's Covenants, Conditions, and Restrictions (CC&Rs), which is the fancy name for rules and limitations.
What is the difference between a condo and an apartment?
The level of ownership. On one hand, you can buy a condo and own it. On the other hand, you can only rent an apartment unless you intend to purchase the entire apartment building. If you plan on doing the latter, you can rent it out to tenants.
With ownership comes tax responsibilities. As the owner of a condo, you'll be shouldering the property taxes. This task, however, falls on the landlord in the case of an apartment.
Is condo living for you?
There are several things that make the condo lifestyle markedly different from living in a detached home. It opens up plenty of opportunities to socialize with your neighbors and even make life-long friends. You'll also get to enjoy certain privileges for a lower cost than if you lived in a single-family property.
CC&Rs do have a significant impact on the condo living experience, but it depends on the HOA. Fortunately, you can make inquiries about a condo's CC&Rs, fees, and all HOA-related concerns before buying a unit. If you want to be a more proactive member of the community, you have the choice to run for the board.
What is the typical condo like in Ashland, OR?
Condos in Ashland tend to be low- to mid-rise dwellings and townhouse-style developments. There's a greater sense of community, more space to be had, and all-around better views thanks to the city's enviable location.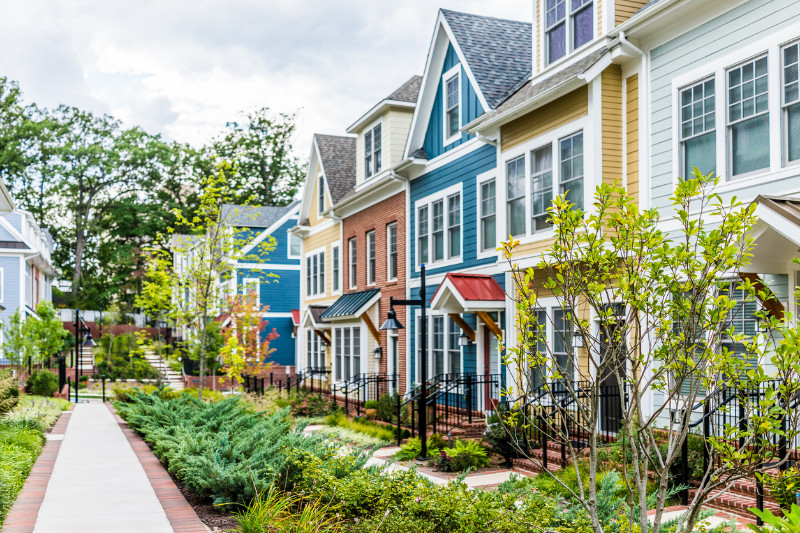 Investing in a condo: What you can do
One of the beautiful things about residential real estate is that you can do many things with it, provided it's within local zoning regulations and, in the case of condos, CC&Rs. Here are a few options to give you a clearer picture of why a condo is a great investment especially in markets like Ashland, OR.
It can be your private sanctuary
The first thing that comes to mind is that the condo can serve as your primary residence. Say you don't need much space and would rather trade it for a central and enviable location. The amenities that you can enjoy in a condo make the deal even sweeter.
When you live in a condo, you can expect the following:
Lower cost of living – Condos are typically more affordable than other residential properties. You'll have a smaller space that is easier to manage and maintain. All exterior maintenance is handled by the condo management—you don't have to set aside time to mow the lawn or open your purse for roof repairs and whatnot. As for the shared amenities, these are taken care of by the HOA and the monthly fees you'll be contributing.
Sense of community – Whether you're a social butterfly or an introvert, it's always nice to live in a place where you feel like you're part of a community. This is especially beneficial if you're new to the city and have yet to meet anyone— the condo environment can help you get settled in fast and make new friends. This community is also an added layer of security as condo residents tend to look out for each other.
Round-the-clock security – Condos often have security features, be it in the form of keypad entry systems, CCTV cameras in and around the property, or roving security personnel. This can give you some peace of mind if you're living alone, you're constantly out, or you travel frequently. Finding somebody to look after your home if you live in a detached property can be challenging.
Living with restrictions – As mentioned earlier, CC&Rs can impact the way you live in a condo. Some condos don't allow pets while others do but impose size limitations. There are condos that prohibit guests during a certain time window. It's also not uncommon for HOAs to set rules on what residents can put in their balconies, front doors, and other areas that can be seen by other people. The key to enjoying your condo lifestyle is to find a condo with an HOA and CC&Rs that are reasonable.
Monthly HOA fees – With shared amenities and HOA come HOA fees. These monthly charges are used to cover the maintenance costs as well as emergency expenses. HOA fees vary depending on the type of amenities offered in the condo and the level of maintenance services required. If you're going to be living in a condo, expect these fees to increase over time.
Less privacy – Another thing to anticipate when you live in a condo is the lack of privacy. You may be able to hear noise from your next-door neighbor's unit (and vice versa). You will almost always bump into a neighbor in common areas and shared amenities. You might also find that some of your neighbors may be too prying.
It can be a rental property
If you already have a primary residence but still plan on investing in a condo, you can turn it into a rental property and earn additional income on the side. Depending on your preferences, you can open the condo as a short-term rental like an Airbnb or a long-term rental, which may promise a steadier flow of passive income.
Managing a rental property is not without its challenges. Finding a good tenant for the long term can be difficult. Constant maintenance can consume a lot of time particularly for short-term rentals. But before all this, there is the question of whether you're allowed to rent out your condo in the first place.
If this is an option you'd like to explore when you invest in a condo, here are a few things to consider:
Check the condo's governing documents and CC&Rs first. Some condo developments explicitly prohibit renting out units to tenants. Other condos have a rental cap, which means that only a certain percentage of condos are allowed to be rented at any given time. Then, there are condos that allow you to rent out your property, provided you lived in it for at least a year.
Explore insurance coverage add-ons.  Consider getting landlord insurance when you purchase a condo rental. It will take care of your property in case of structural damage. Moreover, landlord insurance will protect you from loss of income and any liabilities in case a tenant sustained an injury on your rental property.
Assess if you need to hire a property manager. It's an additional expense for you to work with a property manager, but weigh the cost against the benefits you might get. Being a landlord can be a hands-on job even if you're only handling one rental property. Screening tenants can be a time-consuming process. Collecting rent and maintaining the condo can take a bit of work, as well. Hiring a property manager may be the best option if you are busy or if you would like as little of a role as possible in the rental process.
Determine if there's a market for your condo rental. Last and most importantly, check the pulse of the market. Is there a strong demand for condo rentals in the area? Learning current market conditions and forecasts will prevent you from buying a condo to put it out for rent, only to have it unoccupied and not generating any revenue for months on end.
It can be a vacation or retirement home
You don't have to live full-time in Ashland to invest in a condo in the city. If Ashland and the rest of Southern Oregon is a place you find yourself constantly returning to, it may be a sound decision to invest in a vacation home here. Furthermore, if Ashland is somewhere you'd like to retire, purchasing a property in preparation for your retirement can put your mind at ease.
Both options will leave your condo unoccupied for stretches of time. You can make your investment profitable by renting out your condo if it's allowed. This way, your condo is still productive even when you're not actually using it.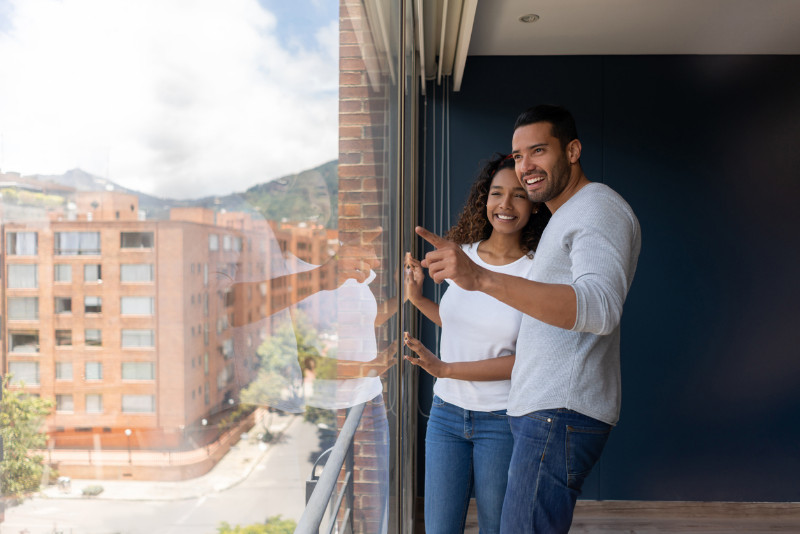 Buying a condo in Ashland
Now that you've decided what your plans are for your investment, it's time to go through the process of buying a condo in Ashland. It's a straightforward affair that you can wrap up in no time if you've done your homework. Include the following tips in your to-do list:
Find a Realtor. Even though purchasing a condo is simple most of the time, you'll still benefit immensely if you work with a local Realtor who has extensive experience in the market. This is all the more important if you're unfamiliar with Ashland, OR real estate or if it's your first time buying any type of residential property.

Finding the right Realtor can be tricky. You can start by searching for local Realtors online to see your pool of prospective agents. If possible, ask for referrals from friends and family who have recently bought or sold a condo in Ashland or the greater Jackson County area. Don't base your decision solely on commission rates and years of experience—consider their work ethic, communication style, and disposition, too.

Don't forget your lifestyle needs. Just as commission rates shouldn't be the deciding factor when hiring a Realtor, don't choose a condo based on the price alone. Consider your lifestyle, too. Where in Ashland would you like to live? Do you prefer city or nature views? Would you like to be near your workplace or public transit? Do you love entertaining guests? Would you love to keep a pet once you move in?

Your lifestyle also influences the kinds of amenities you'll be looking for in a condo. For example: if you're a fitness buff, chances are you'd like to have a gym and a swimming pool on-site or maybe running trails located nearby. If you have a pet that's very much a part of your family, it would be ideal to have access to a dog-friendly park or similar features. If you have kids, a play area and kid's club would be nice.

Consider other amenities you don't plan to use. Remember that amenities can also impact your condo's resale value and overall desirability in the market. Consider amenities that are a staple in the area and are in-demand. Even if you don't use the pool or the recreation center, it can still benefit should you decide to sell your condo in the future.
Ask about the property management company. A property manager usually hires the day-to-day operations of a condo. Although you pay the monthly fees to the HOA, it's the property management company that will take charge of the actual maintenance. Because of that, they can affect your HOA dues.

As you tour condos, it's important to ask about the property management—how long have they been employed by the condo association? Are they doing a good job? Proper management means you get to enjoy what the condo has to offer and that your monthly dues are being put to good use.

Review the HOA fees. Speaking of monthly dues, go over the fee breakdown with your Realtor as you check out condos for sale in Ashland, OR. What's included? What's the most expensive part of maintenance and upkeep? Were there special add-on fees charged recently and for what? By doing so, you'll know what you'll be paying for once you've purchased the condo.
Go over the Covenants, Conditions, and Restrictions (CC&Rs) of the condo. CC&Rs determine what you can and can't do in the condo. It's imperative that you ask about the rules and restrictions before you purchase a unit. Ask if some rules are flexible in special cases: for instance, you have a service dog that's bigger than the size limit imposed by the condo. If you are planning to rent out your condo, make sure this is allowed or if you can satisfy the conditions.
If you can, speak to a resident. The best way to learn what it's like to live in the condo you're touring is to talk to a full-time resident. Ask them what they like the most and least. Do they think certain areas, amenities, or services can be improved? What's the community like? Do they enjoy living there?

On the off-chance that you were unable to talk to a resident during your tour, take note of what you see. Is the front of the building clean and well-maintained? Are the common areas tidy? Does it seem like the condo is about to reach full occupancy or otherwise? If the condo looks like it's well taken care of, chances are it is. Meanwhile, a higher occupancy rate can affect property valuations.
Would you like to do some additional reading about investing in a condo in Ashland, OR? Check out these articles:
Let Ashland Homes Real Estate help you invest in your ideal condo in Ashland. With over 40 years of experience in the market, you can expect top-tier service from our team of tried and tested real estate professionals. Contact us today at 800.334.7499or send us an email at info(at)ashland-homes(dotted)com to explore the full range of our real estate services in and around Ashland, OR.