Why choose a multifamily residential property in Ashland, Oregon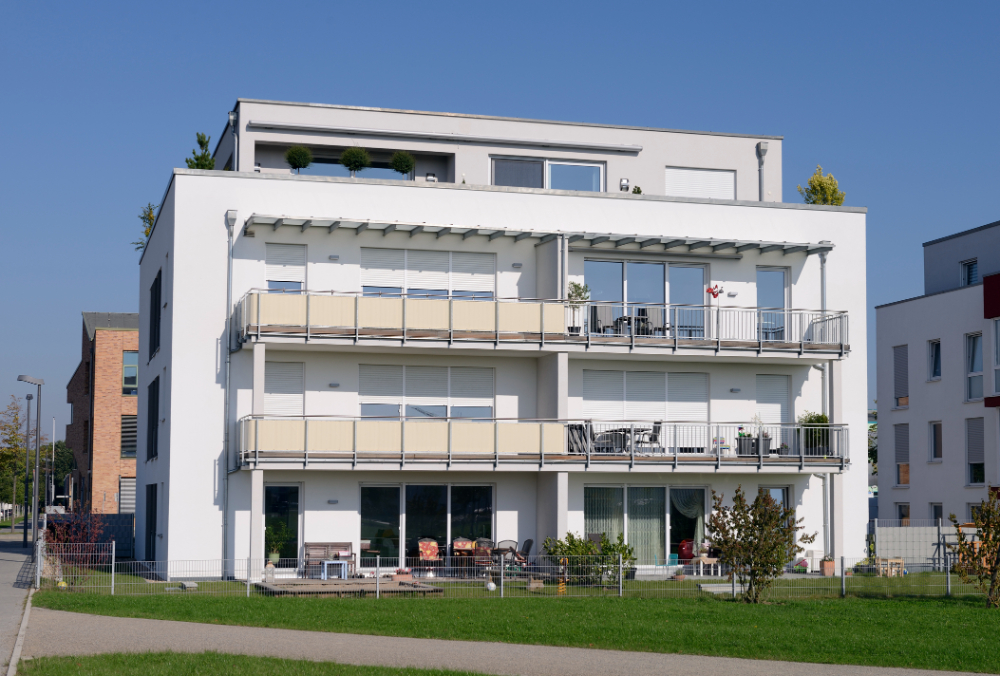 With its flourishing art scene and cozy, small-town vibe, Ashland, Oregon attracts over 350,000 visitors annually, making it a prime location for businesses and other industries to thrive. Because of the city's diverse set of industries and growing economy, there are plenty of exciting and lucrative real estate investment opportunities in the area.
If you're a real estate investor who's considering acquiring a multifamily residential property in Ashland, Oregon, this guide is for you.
What are multifamily homes?
According to Title 12 of the United States Code § 1715z-22a (1), multifamily homes are "accommodations on mortgaged property principally designed for residential use, conform to standards satisfactory to the Secretary, and consist of not less than five (5) rental units on one (1) site. These units may be detached, semidetached, row house, or multifamily structures."
Simply put, multifamily homes are residential properties with five or more units, and each of those units has the capacity to accommodate one family. An apartment complex is an example of a multifamily home. A home that can accommodate up to four families is still considered a single-family home and is treated as such when applying for financing. For multifamily homes, financing may be a bit different.
In the United States, any piece of property on a tract or parcel of land in any given town can be categorized as a residential or commercial property. There are many types of residential properties, and it all boils down to who owns what's inside the building. In a multifamily home, one person owns the entire building and all the units inside.
Defining a multifamily home in absolute terms is important because things can get lost in translation when it comes to real estate transactions. The proper definition helps:
The local government uphold city zoning laws
Real estate professionals navigate the real estate market more easily
Sellers and homebuyers avoid misunderstandings and transact smoothly
Multifamily homes vs. single-family homes
Single-family homes are residential buildings that are built to house one family. This type of dwelling usually doesn't share any walls with another structure or unit, as it's built on a parcel of land also owned by the homeowner. Here are the basic differences between single-family homes and multifamily homes:
Construction

Constructing a multifamily home requires extensive planning because you have to take into account the needs of multiple families. Before building a multifamily home, one has to consider zoning restrictions, accessibility, proximity to public transportation, parking, and common areas within the building.

Multifamily homes or buildings are larger than average single-family housing. Therefore, you need to think about the kind of building materials to use, the layout and floor plan that employ the most efficient use of the space, and how you're going to deal with landscaping.

Utilities

Single-family homes have one set of utilities because they only house one family. On the other hand, multifamily homes are designed to accommodate at least five families living independently of each other.

Plumbing, water, and heating and air conditioning systems require larger capacities and may prove more difficult to maintain than what's in a single-family home. Figure out the best way to maintain and repair these systems and factor that into your operating budget.

If you're in the market for a multifamily home, look for properties with eco-friendly features to reduce the impact on the environment of both the structure and their occupants.

Ownership and occupancy

The ownership and occupancy of single-family homes are relatively straightforward because the owner of the property and the occupant are usually one and the same.

On the other hand, if a multifamily home has been purchased for investment purposes and to generate income, the owner may choose to live in one of the units while renting out the others. Or the owner may opt to move out completely and turn the entire property into a rental. Multifamily buildings can also be mixed-use, with the structure apportioned to accommodate both commercial establishments and residences.

Privacy

If single-family homes are freestanding structures that usually don't share common walls with other residences, multifamily homes have adjacent units positioned either vertically or horizontally.
Types of multifamily homes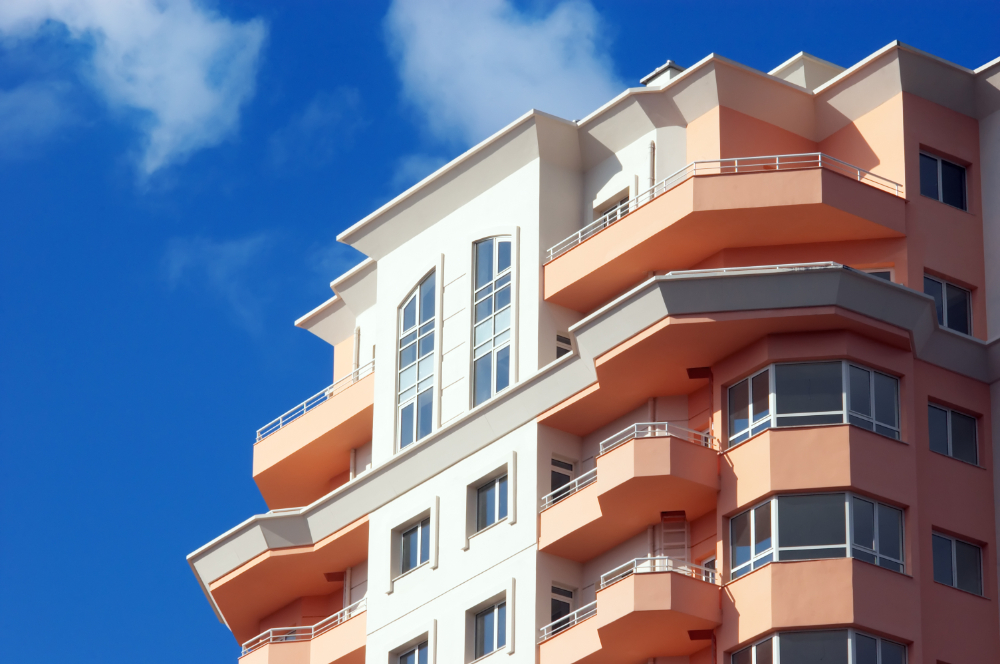 Apartments are a type of multifamily home
While apartment buildings, condominium complexes, and duplexes are considered multifamily homes, there are still a few major differences among these property types. Here's a breakdown of each of the other multifamily home types.
Duplexes, triplexes

Duplexes, triplexes, and quadruplexes are single-family homes that have been split into separate single-family residential units. These units may share a wall, but they typically have separate entrances, kitchens, bathrooms, and utility meters.

Duplexes are multifamily homes built on one plot of land with two single-family residential units. Triplexes are the same, but they have three single-family residential units. Meanwhile, quadruplexes have four single-family residential units.

In some cities, there are properties called "twin homes." They look like a duplex but are actually two residential units sharing a common wall or structure that sit on separate plots of land. Each of these residential units is technically considered a single-family home.

Condos

In terms of ownership, condominiums or condominium complexes are different from plexes, townhouses, and apartments. In a condo, the owner actually owns what's inside their unit, while sharing ownership of all the common areas, such as the swimming pool, gym, and other amenities.

Condominiums always come with a homeowner's association (HOA). The HOA enforces the building's rules and regulations, maintains common areas, and collects association fees from each unit owner.

Apartments

When people use the term multifamily homes, they usually refer to apartment buildings. An apartment unit typically has an adjacent unit on four sides: left, right, above, and below. It also has shared walls and common areas.

An apartment building is typically owned and operated by a single person and each unit is rented out individually. Some apartments can be owned, but then that would turn the apartment into a condominium.

As previously mentioned, any real estate property with four or more residential units is considered a commercial property, even if it's used for residential purposes. This means that most apartment buildings are considered commercial properties.

Townhouses

In terms of ownership, condos, and townhouses are the same. However, they differ in terms of construction and architectural design. Townhomes are built as standalone homes. They're not built as single-family homes and divided into units, like duplexes and triplexes.

Townhomes can be several stories high, but share a wall between each unit. They're typically built in rows, in places where land and real estate are pricier. Owners of townhomes typically have an HOA that manages the entire property.
Why are multifamily homes one of the most popular residential options today?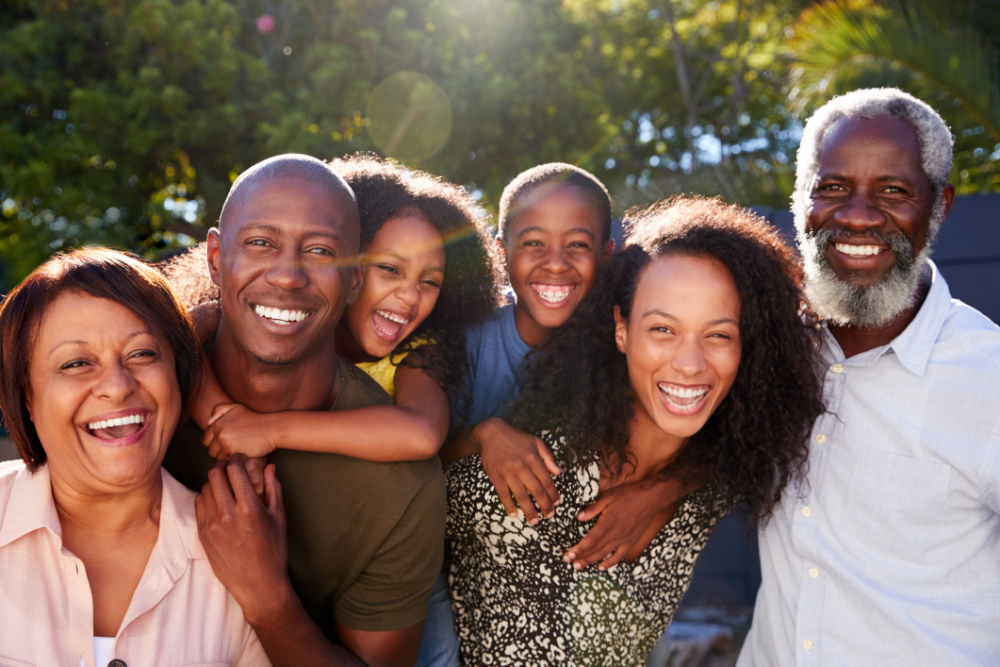 Owning a multifamily residential property has advantages and benefits, making them especially popular among real estate investors and those with extended families. Here are some of the reasons why multifamily residential properties are popular today:
Additional revenue

Another major reason why multifamily homes are popular today is because it offers a steady source of income to the owner or investor. If the owner of the property is planning to live within one of the residential units and rent out all the others, it helps them generate rental income that covers the property's mortgage payment and helps pay for other expenses as well.

Tax benefits

Investors can also enjoy tax benefits if they purchase multifamily residential properties. They can write off what they've spent on home maintenance as a business expense. They can also enjoy prorated mortgage payments.

Owning multiple units in one purchase

Multifamily residential properties are also attractive investment opportunities to those who want to enjoy the benefits of owning multiple residential units in one go. Instead of purchasing four or more different properties or separate units, you can purchase one property with multiple residential units.

Investing in multiple properties means more income, higher long-term return on investment, less risk, and easier financing on your next real estate purchase.

Diversified investment portfolio

Multifamily homes of up to four units are especially popular with beginner investors because they can easily get financing compared to other rental properties.

For experienced real estate investors, owning a multifamily home is an excellent opportunity to diversify and grow their real estate portfolio. Diversifying your investment portfolio helps reduce risks, ensures smooth returns, and improves your portfolio's long-term performance.
How do you overcome the challenges of owning multifamily residential properties?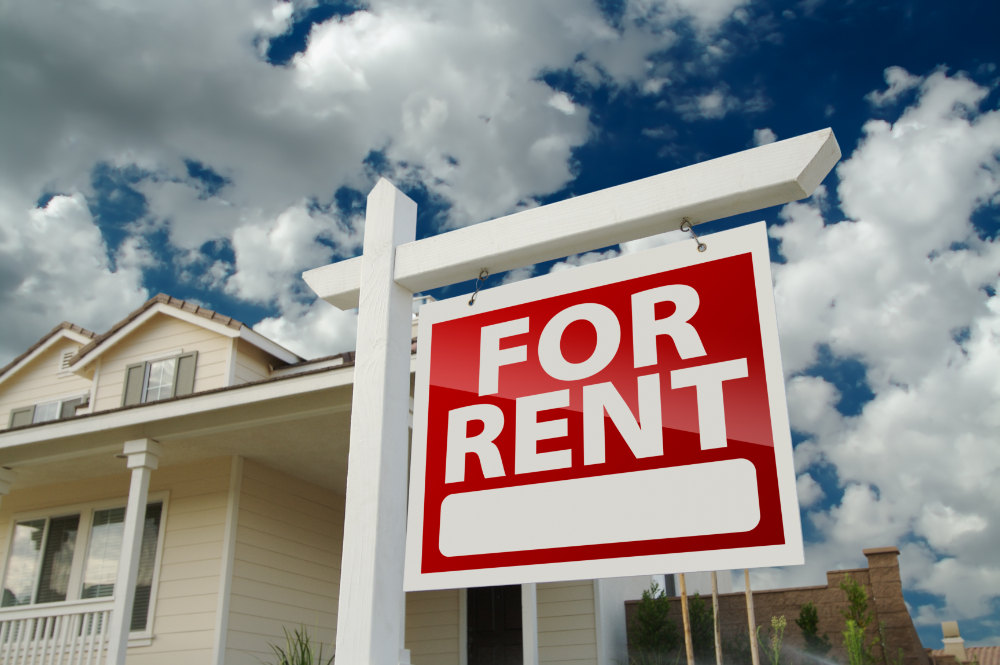 While there are many advantages of owning multifamily residential homes, there are also a couple of challenges that you need to consider and prepare for:
CHALLENGE: The limited availability of multifamily homes
SOLUTION: If you do find such a property for sale, expect to face competition. Therefore, you will need to work with an experienced real estate agent to make the best possible offer and negotiate on your behalf. Your agent can also provide access to private multifamily property listings. Alternatively, you may want to consider developing and building a multifamily residential property yourself.
CHALLENGE: The cost of purchasing multifamily homes
SOLUTION: Build up your cash reserves or qualify for a large mortgage loan. Plan larger maintenance and repair expenses. Sit with your financial advisor and work with your real estate agent to find a property that's within your budget.
CHALLENGE: The maintenance of multifamily homes
SOLUTION: Make sure you have a proper management and maintenance plan in place. Otherwise, things can get overwhelming pretty fast. After purchasing the property, undertake repairs according to the results of the inspection report and make sure the structure is up to code. Unless you plan to do it yourself, have your property management brief you on how they plan to handle day-to-day administration and upkeep. Figure out how much you'll need for operating costs and upgrades.
CHALLENGE: The cost and lost revenues of vacant multifamily homes
SOLUTION: The more residential units your multifamily home has, the greater the challenge of finding and retaining occupants. You or your property management team must have a marketing plan in place to quickly replace departing renters and another plan to keep good tenants happy. Vacancies mean lost revenue compounded by the cost of finding new tenants.
Ashland's multifamily residential market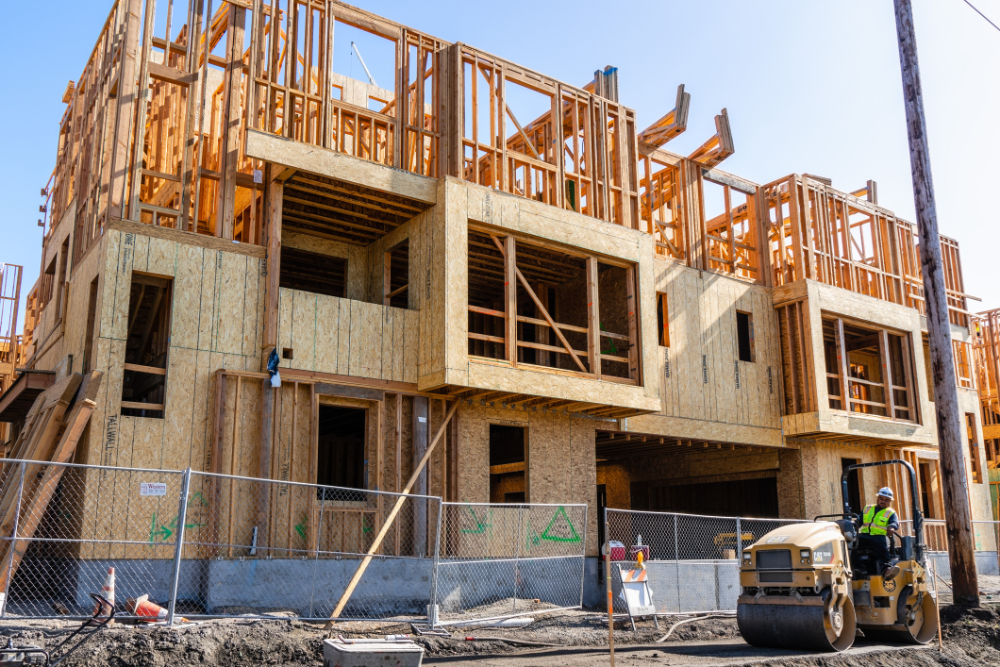 Of all the cities in the Pacific Northwest, why should you invest in a multifamily residential property in Ashland, OR? The answer is simple: there are plenty of opportunities in the local real estate market right now.
In fact, the local government, via the Department of Land Conservation and Development (DLCD), is encouraging the development of new multifamily homes in areas zoned for multifamily housing and commercial areas to support the growing local economy and to help rent-burdened communities.
The local government is also evaluating tax abatements (exemptions and reductions) to promote the development of affordable, multifamily housing. Some of the programs initiated for this cause include the multiple-unit limited tax exemption and the vertical housing tax credit program.
Housing trends in Ashland, OR
Ashland's housing stock is composed primarily of single-family detached housing units. As of 2018, single-family detached houses comprised 66% of the local housing stock, compared to 25% of multifamily homes of all sizes. Single-family attached houses made up 9% of the local housing stock. From 2000 to 2018, the housing stock has remained relatively static, growing by 18% (1,634 units) during that time span.
From 2000 to 2018, multifamily housing stock in Ashland, OR decreased by 6%. Despite this trend, Ashland still has a larger share of multifamily housing than Jackson County, at 14% versus 9%. Today, both single-family and multifamily housing supplies remain tight in Ashland, OR, as well as the rest of the country, pushing home prices higher. As of June 2022, the median listing home price in Ashland, OR is $629,900, while the median sold home price is $665,000.
According to the Ashland Housing Capacity Analysis, there are several regional and local demographic trends that can affect housing needs in Ashland, OR in the next 20 years. These include the following:
Growing population

Ashland's population growth will drive the demand for housing in the city. Between 2000 and 2020, the city's population grew by 8%, with 1,583 new residents and an average annual growth rate of 0.4%.

Aging population

Compared to Jackson County and the rest of Oregon, Ashland has a larger share of residents over the age of 60 years old. Growth in the number of senior citizens in the city will result in a demand for housing types that specifically cater to them. These may include small and easy-to-maintain homes, assisted living facilities, and age-restricted communities.

Increased diversity

From 2000 to 2018, the number of Latino residents in Ashland increased by 714 people. The growth in the city's Latino population will drive growth in the housing market and increase the demand for larger residential units to accommodate larger household sizes, as Latino households are typically multigenerational.

Household size and composition

More than half of Ashland's households are non-family households, at 53%. Family households without children make up 27%, while family households with children make up 20%. On average, Ashland's households (2.06 persons) are smaller than Jackson County's (2.41 persons) and Oregon's (2.51 persons) households.

Income

Income is one of the most important determinants of housing choice. Ashland is a city in Oregon's Jackson County with a population of 21,607. Over 62.9% of those over 25 years of age have bachelor's degrees or higher, meaning, a majority of its adult population is well educated. About 59% of residents are in the civilian workforce, spread over a wide range of industries, including tourism, education, entertainment, restaurant, and healthcare and wellness.

The median household income in Ashland, OR in 2020 dollars was $58,364, which is lower than the national average of $67,521. Meanwhile, the per capita income in the area is $43,397, which is higher than the national average of $33,740.80.

Commuting trends

Of more than 9,799 people who work in Ashland, OR, approximately 66% of workers commute into Ashland from other areas, particularly Medford. Meanwhile, 4,000 Ashland residents commute out of the city for work. Approximately 44% of Ashland residents also work in Ashland.

People with disabilities

Persons with disabilities often require special housing accommodations such as single-story homes or ground floor dwelling units with various accessibility features. There is a limited supply of these types of homes in Ashland, limiting housing options for these groups.
These and other factors support the need for smaller and less expensive units and a wider array of housing choices.
Is a multifamily residential property right for you?
Investing in a multifamily residential property is an exciting venture with its fair share of benefits and risks. It's essential to compare the pros and cons of purchasing a multifamily property to determine if it's the right investment choice.
To properly prepare for an investment of this scale, you'll need to work with your financial advisors and real estate agents. An experienced real estate professional can help you navigate the ins and outs of the local real estate market and give you the resources you'll need to make a sound decision.
Work with real estate specialists to achieve your investment goals
Our company, Ashland Homes Real Estate, has been in the business of helping clients achieve their real estate goals since 1980. We have been working closely with buyers and sellers for 40 years, delivering quality services and making sure we exceed our clients' expectations. Our longevity attests to our success.
Our experience in the field has given us a good insight into Ashland, Oregon's real estate market. Whether you're looking for duplexes or multifamily homes for sale, our goal is to be your trusted partner in the entire process of searching for and securing real estate investment opportunities.
As one of the leading real estate firms in Ashland, OR, Ashland Homes Real Estate, Inc. has a distinct privilege of accessing a wide variety of single-family homes and multifamily residential properties for sale in the area. We can help you find the right investment property for you from apartment buildings to condos and duplexes.
To know more about Ashland's multifamily homes for sale, you can contact us at 800.334.7499 or send us a message here.