Ways to Price Your Ashland, Oregon Homes for Sale to Get the Highest Offer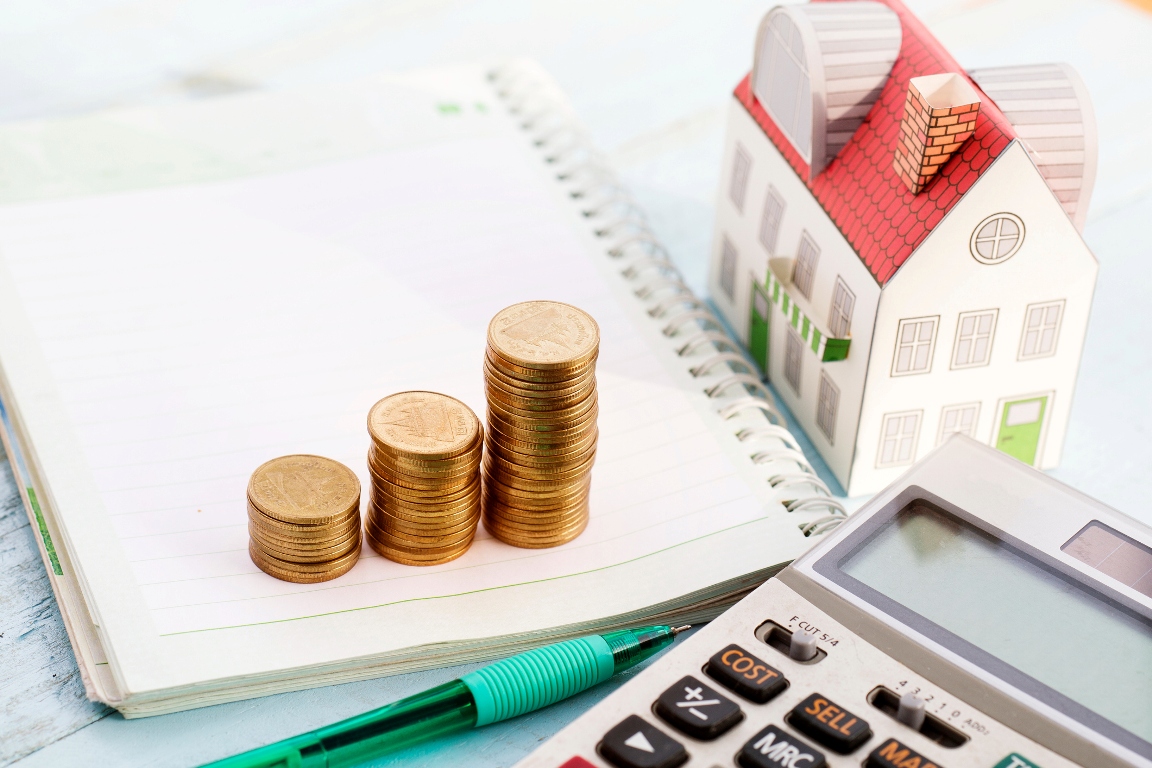 When selling a house, determining the right price for your listing is just as important as getting essential repairs, relevant updates, and fancy staging done on your property.
Overpriced homes are ignored by serious buyers and savvy agents. When left on the market for too long, you may be forced to reprice, typically leading to losses.
There are many common mistakes that home sellers make when pricing their properties. Limited research, irrelevant market comparisons, and letting emotions and sentimental bias prevail often lead to inaccurate pricing.
Working with an experienced and knowledgeable real estate agent can help you find the resources and insights that you need to arrive at a fair and reasonable asking price.
Determining the right asking price involves a combination of different steps and strategies. With diligence and patience, sellers can arrive at an accurate, reasonable, and attractive price for their property.
Setting a realistic price on your home is a crucial part of the selling process. If overpriced, potential buyers may look for more reasonably priced homes for sale. This could result in a stagnant listing and your home may lose its appeal in time. You may want to adjust your price to a much lower value to bring back attention but by then, some buyers may think that your price drop is due to something faulty with the house.
A lower price, meanwhile, may get you more offers and drive it closer to its current market value. However, be careful not to price your home way too low; otherwise, you could lose a significant amount of profit if you undersell your home.
This is why it is crucial to price your home just right. It should be high enough but with some leeway for negotiations, and low enough to capture buyer attention and still make good profits at the close of the deal.
Before you start…
Now that you have decided to sell your Ashland, Oregon home, have you made the necessary preparations? Begin your real estate journey by organizing your ideas and putting these together in a step-by-step plan. This way, you can track what to do next, decisions to make, specific deadlines to reach, even possible outcomes. To help you in this preliminary step, check out this comprehensive timeline of to-dos.
Pricing mistakes and misconceptions
Here are situations that could land you on the losing side of a real estate deal:
Relying only on home price index headlines. While closely following movements and predictions in this housing indicator can help you make an informed decision, relying solely on these can cause increased expectations. You may be overlooking other factors.
Comparing prices in other locations. Remember that each location has entirely different market conditions. So, if someone you know got a good deal from selling their house in their area, it is not wise to expect the same outcome for your own home-selling endeavor in your area.
Overconfidence. You may have paid for upgrades and considered the memories you built on your home. Because of these, you decided that it deserves a higher price tag. But emotions and expensive renovations may still be overruled by market conditions and other factors.
Make sure the price you attach to your Ashland OR home is one that is reasonable and has the potential for great returns in your investment. To help you out, we have provided the following pricing tips below:
Hire an experienced real estate agent
Contact a real estate agent that specializes in your location. One with experience and the right qualifications will give you information on your local market that can help you set a realistic price on your Ashland OR home.
Your agent can provide you with a comparative market analysis (to be tackled in succeeding paragraphs) to show how recently sold homes in your area fared in the market. They can also break down the technical lingo of local real estate market trends into something more understandable and explain how these movements can affect the price you place on your Ashland OR home.
Your real estate agent should be able to effectively guide you through the entire home-selling process. How will you know that an agent is the best person or team to work with for this transaction?
Knowledge, experience, and expertise. Aside from being familiar with your area, your agent should also specialize in the type of property you are selling. Creative marketing skills are a big plus. You should also know how tech-savvy they are, as well as the tools and resources they use. Look into their relevant training and certifications, as well as the properties they have sold in the past.
Commitment. Your agent should have a good number of communication channels that you can use to keep in touch for developments in the process. Some agents may have specific working hours when they are available to deal with your inquiries and recommendations. But there are also others who are available at any given time or day. The ideal setup is for them to be the ones regularly providing updates to you. This indicates their commitment to and focus on the task at hand.
Rapport. Since your agent will be with you every step of the way, establishing good rapport is important. Hire a real estate agent who listens to and understands your goals and unique situations, someone who can ask the right questions to clarify your requirements but who is honest enough to tell you if some of these requirements may impact your bottom line negatively.
Study past sales
You, with the help of your real estate agent, can come up with a suitable price for your Ashland OR home based on the comparative marketing analysis, more popularly known as "comps."
With the comps as your starting point, you can do your own search of houses in the same neighborhood as yours, preferably those within a quarter-mile to a half-mile radius of your home. Look at past listings over the last six months. Consider neighborhood infrastructure like major streets, freeways, or railroads as factors that can affect the property's desirability.
Aside from factoring in location, look at properties that are similar to your home. You can compare lot size, square footage (up to 10% variance), the number of rooms and inclusions, and the year of construction.
Going through comparable listings not only gives you an idea of how much your home is worth but also provides insight into your competition. Check the number of days that these homes have been listed. By doing so, you can gauge how much you should price your home to get more and better offers that assure a sale in the least amount of time.
Use strategic price points
Find the price point that will attract the best offers for your Ashland, Oregon home. Some experts recommend pricing your home just slightly lower than its actual value. For example, if your home is worth $500,000, you can price it at around $495,000.
While moderately underpricing is a good strategy, listing your home way below market value can make it look too good to be true for potential buyers. They may suspect that something is wrong with your house. It might also spark an all-out bidding war among competitors, which could be a turn-off for potential buyers.
You can also search for a less-crowded price point. If the current listings in your neighborhood have properties for sale between $350,00 and $357,000 and the next set starts at $380,000 and above, you can take advantage of the $360,000 price point so your home for sale won't be lumped with the competition.
There are some cases when your agent may suggest pricing your home higher than comparable listings. This occurs if homes in your area rarely go on sale or if your home is a special type of real estate. Your home is considered prime property if it possesses a unique architectural design, luxury features and amenities, unparalleled views, or historical elements.
Consider value range marketing
Value range marketing is a pricing strategy where you have a prescribed price range for your home instead of a fixed one. This allows room for negotiation between you and the buyer.
You may expect bottom-range offers, but serious buyers will be open to your counteroffers (provided that these are reasonable) until you both agree on a price. Moreover, if your home is in a seller's market, many buyers could make offers above the bottom range.
Work with your real estate agent in choosing a price range carefully. While you are not obliged to accept offers at the low end of the range, this exposes your home to a larger buyer pool and opens opportunities for negotiations. The high end of the range should reflect the highest prices in comparable listings in your area. An ideal price range is about 10% below your property's current estimated value up to 10% above the estimated value.
Encourage two-way critiques
Remember that pricing is an ongoing discussion with your real estate agent. Be flexible to changes and other factors that may require you to adjust your price range along the way.
Not all agents will provide the same estimated value for your home. If you are not comfortable with the suggested price, do not hesitate to speak up and encourage a discussion. This is also why it is important to hire an agent who is knowledgeable in your area and the type of property you are selling, so you can get accurate pricing.
It is also important for you to be objective with your pricing expectations. While it is understandable to have a special attachment to your home, its current market value will prevail.
Think like a buyer
As you would as a seller, a buyer would most likely have done the research and gotten in touch with an agent to get a good deal. Put yourself in your potential buyers' shoes. Search for active comparable listings – from an objective perspective, are these houses worth more or less than your Ashland OR home?
Past sales can also give you an insight into original list prices and actual sold prices. These will give you an idea of how much buyers were willing to pay.
The "herd mentality" approach, meanwhile, suggests pricing your home at the lower end of the value range to stimulate interest among buyers and gain more attention – and offers.
Offer incentives and prepaids
Talk to your real estate agent for advice on buyer incentives. Some incentives to consider include:
Window coverings and furniture. Give the buyer a jumpstart in fully furnishing their new home by including some pieces of furniture and window blinds or curtains in the sale.
Offer to pay mortgage points. This deal is often attractive to first-time home buyers. When interest rates are rising, you can offer to pay mortgage points for the buyer, where one point is 1% of the loan amount charged as prepaid interest.
Closing costs assistance. Closing costs include loan origination expenses and title insurance, among others. The costs can add up and range between 2% and 3% of the loan value.
Commission for the buyer's broker. You can offer to pay an agent bonus for the buyer's broker, to be paid at closing from the proceeds of the sale. Include this perk in the listing description.
Home warranty. Give the buyer some extra peace of mind by offering insurance for the first year of ownership. This service contract will usually cover the home's plumbing, heating, and cooling systems.
Prepaid property taxes. Help your buyer lower their monthly payments initially or offer a larger escrow balance. Talk to your agent about the costs to prepay property taxes for buyers and see if you can offer to pay for a year's worth.
Price for online search ranges
Online listings often ask buyers to choose a price range when searching for properties for sale. They could search in increments of $5,000. So if you are selling your home for $306,000, it would not show up in search results if a buyer searches within the $250,000 to $300,000 range. Try pricing it at $295,000 to $299,000 for more chances of it showing up in their search results, thus, exposing your listing to more potential buyers.
In some cases, the buyer's agent will set up search parameters that include houses for sale that are a bit above the buyer's preferred price range. But always keep in mind to keep your pricing within a reasonable range. You may also expect the buyer to make an offer below the list price, but be open to entertaining these offers and negotiating.
Use a pre-appraisal and pre-inspections
A home appraisal is mandatory as this is a usual requirement by lenders to buyers to assure them that your home's value is worth the money they're about to mortgage out. Thus, make sure your pricing is accurate right from the start.
According to the National Association of Realtors' Realtors Confidence Index Survey, home inspection issues were the cause of 57% of contract contingencies among sales closed last January 2020, while 43% were caused by appraisal issues.
You, as the seller, can use this same method to price your home correctly. Hire a professional home appraiser to evaluate your property and assess its size and condition before selling. The appraiser will also note anything that will add value to the home, such as an upgraded amenity, a swimming pool, or good overlooking views.
You can also have your home pre-inspected, so you can take care of any potential problems before putting your home on the market. A pre-inspection also gives buyers the confidence that your home is an "open book," and that there are no undisclosed issues.
React swiftly and decisively
There are many things to consider when selling a home, and some of these things come unexpectedly. Housing market conditions constantly change and new information always comes into play. Be flexible and keep an open mind. You and your agent must work together to react quickly and decisively to get the best price for your home.
Get your home's worth with Ashland Homes Real Estate
A well-informed seller and a competent real estate agent is the winning combination to get the best offers for your home. An experienced local real estate agent can help you with the pricing strategy, as well as with closing the sale quickly and ensuring a smooth transaction.
Our expert real estate agents at Ashland Homes Real Estate are all experienced in the local property market in Ashland, Oregon, and are dedicated to working with you full-time. Our community-focused firm has always been included in the top local companies for sales and listings since 1980. Whether you're planning to sell your property or looking for your dream home in Ashland, Oregon, we will be more than glad to help you out.
Contact us at 800.334.799 or send us an email at info(at)ashland-homes(dotted)com for more information.