Tips to Consider When You're House Hunting in Southern Oregon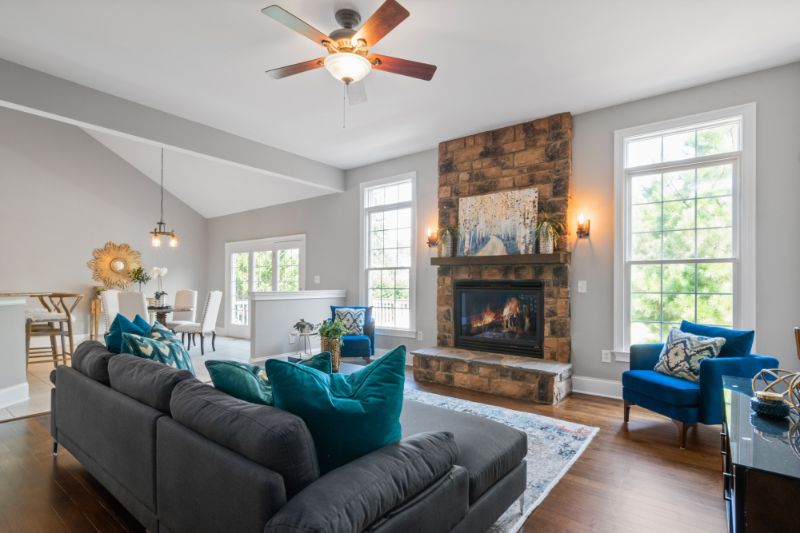 While the COVID-19 pandemic negatively affected almost every industry in the whole world, the real estate market in the United States remains strong. In fact, it is one of the few verticals in the whole country that actually thrived amid this tough period in human history.
According to data from the United States Census Bureau and the US Department of Housing and Urban Development, there were 842,000 houses sold in the country in 2020. Additionally, the median sales price for the houses that sold was set at about $355,000.
The National Association of Realtors says that 33% of these home buyers are first-time buyers, and the biggest demographic at 37% is represented by millennials. The reason why young people want to buy a home is because they want to own one. Meanwhile, for people aged 64 and above, the biggest motivators are retirement and moving closer to family.
If you are looking to buy your first house or add another one to your portfolio, congratulations! Such a decision will change the course of your life, and help make the future bright for you and your family.
To make the most out of the process, there are just a few things that you must consider, as well as some tips to remember, to ensure that the experience goes smoothly and successfully for you. House hunting is rife with a lot of challenges, and knowing about them beforehand will help you prepare for them and cash in on the maximum value of your home purchase.
Common House Hunting Mistakes
Buying any property is an important milestone; if it is your first home, a vacation home, or a retirement home, it is even more so. Such a decision is one that requires a lot of prep work, and you deserve to enjoy the rewards that come with it. Just do your best to steer clear of these common house hunting mistakes.
Doing it by yourself. Many home buyers seem to think that undertaking the process by themselves will save them from a lot of trouble. They worry about paying the agent's fee, and thus opt to just do it without the assistance of a professional. In their minds, they'd be able to save a few dollars in the process.
However, there are various reasons why this is not ideal. For one, some sellers take care of the agent's fee. Additionally, choosing to do it alone will deprive you of the chance to work with a real estate agent or realtor who can:
Offer personalized guidance on the technicalities of the home-buying process
Give you local insights about the neighborhood you're interested in, replete with recommendations for school, dining, entertainment, etc.
Help you negotiate the terms of the sale and ensure that you get the best options possible; and
Treat you to early bird knowledge on high-demand homes
Keeping your search limited. Another pitfall that you may want to avoid is to restrict your search process to very rigorous parameters. For example, if you want to live in a certain city, you may want to open your search to include more than a few neighborhoods. This way, you can have a lot more options than you would if you stick to just one suburb.
Additionally, keeping your search flexible will help you find perks that you may not find if you just focus on a couple of property listings. If you cast a wider net, you may find a better school in a better school district, save up on property taxes, and more.
Not setting strict requirements. On the other hand, do not be too flexible that you will end up flip-flopping on property after property. A good rule of thumb to follow when house hunting is to spell out what you need, what you want, and what you would like to have. This would help you refine your search to include, first and foremost, those listings that satisfy your essential requirements; everything else can come subsequent and at your discretion.
Knowing what you need will also help you deal with others' opinions better. If your relatives or friends have recommendations that go against your own goals, for instance, it will be easier for you to stay true to your course and take what they say without getting swayed by it. Additionally, you would be far less likely to drag your feet and change your mind every so often if you know what you're looking for, and what value you are determined to get out of the purchase.
Tips for Successfully Buying a House
Buying a home is a huge investment, and you deserve to make the most out of it. Here are some things that you should think about to achieve positive results.
Prepare your finances.
The process of house hunting should be conducted on a good foundation of ready finances. According to data from mortgage rate analysis platform HSH Associates, home buyers will need a little over $61,000 a year to be able to afford a new home. This is based on median home prices and tax rates across 50 states in the country. Similarly, according to reports from the United States Census Bureau, the United States Department of Labor, and Forbes, the average down payment to be able to buy a new home is around $60,000.
These figures will vary according to several factors, such as where you'd like to buy a house, the size and amenities of the house you're interested in, and more. But essentially, what they mean is that your finances should be prepared to make a successful pitch to a home seller. The following are some of the costs that you should consider:
Down payment. Down payment requirements will depend on your mortgage lender and mortgage type. Some will allow as low as 3% down payment if you have good credit, but this will change from case to case. A good idea is to save as much as 20% of median home values to make an offer and afford to close it.
Closing costs. Closing costs can range from 2 percent to 5 percent of the loan amount, and they cover everything from loan origination fees to escrow fees. To prepare for closing costs, factor in the home purchase price, your down payment, your loan period, and your loan type.
Move-in expenses. Finally, don't forget about potential move-in expenses, on top of the asking price for the house. It is recommended to set aside some cash for things such as home furnishing and upgrades.
In addition to these costs, it is also necessary to evaluate your financial situation and strengthen it, where necessary. For instance, if you have a less-than-ideal credit score, work on improving it to get better mortgage options and terms.
Research mortgage options and home buyer assistance programs.
There are different types of mortgages that you can choose from, and they come with varying eligibility requirements and down payment terms. Some of the most popular include conventional mortgages, FHA loans, USDA loans, and VA loans. In choosing yours, make sure that you look at the fine print carefully; compare rates and fees from multiple lenders and vet their loan estimates to find the best one that matches your specific needs and capabilities.
Also, there are home buyer assistance programs, especially for first-timers. Through these, you can be eligible for tax credits, as well as mortgages with low interest rates and down payment assistance.
Get a mortgage pre-approval.
You can edge out competition for home listings by getting a mortgage pre-approval, which is a loan offer from a lender under specific terms. To get one, a lender will assess your credit score, income, assets, and debts. Securing one will communicate to sellers that you are serious about your offer.
Set a budget.
Once you are ready to start home shopping, it's time to establish how much house you can afford, the extent to which you are willing to shell out, and what you need from your new house. Determining these parameters will help you streamline your search to listings that will satisfy your budget and meet your goals.
Home Buying in Southern Oregon
Interested in moving to Southern Oregon? You'll find a competitive housing market that saw active listings decrease from 956 to 348 in the space of a year, according to the Jackson County Multiple Listing Services. Record sales have largely been attributed to a major drop in interest rates in the area, so if you're looking to buy anytime soon, there is no better time than now!
Investing in Southern Oregon promises a slew of benefits in the long term, as appreciation rates in the region have gone up over the last decade. In Medford, for instance, NeighborhoodScout pegs appreciation rate to be at 72.88% over a span of 10 years, which puts average annual home appreciation at 5.63%. This lands Medford in the top 10 percent for real estate appreciation in the whole country!
It's a similar story in other cities and towns in the region. More importantly, many of the areas within the vicinity are a seller's market, so you will need to come in with a strong pitch to nab a good deal. Here are some more additional tips to keep in mind when house hunting in southern Oregon.
Match your house hunting to your established requirements. Your list of essentials should be reflected by the house or neighborhood that you're searching in. For example, if you want proximity to a good school district, conduct your house hunting among neighborhoods that are situated near good schools. Similarly, if you don't want to share walls with a neighbor, filter your search to exclude condominiums or apartments in complexes or buildings.
If you want a sustainable luxury home for your family, for example, you can't do any better than getting this self-sustaining custom home in Jacksonville with 3 bedrooms, 4 bathrooms, and fully-equipped off-grid capabilities. These include a geothermal HVAC system, a 40kw propane generator for the whole house, an underground propane tank, an EV fast charging station, a pure water filtration system, and a 5000-gallon storage below and above ground tanks.
This sprawling 3000+-square meter property also comes with a custom-designed chef's kitchen, a beautiful bedroom with a spa suite, and open space for horse-riding! If you want to grow your own food, this estate also offers an organic food garden and orchard. And it's only 15 minutes away from Medford or Ashland!
Or if you just want your family to live in peace, you will want to look for houses located in areas or neighborhoods that are considered safe. In Ashland, for instance, NeighborhoodScout lists the following as the safest:
Pinehurst / Climax
N Main St / Scenic Dr
Tolman Creek Rd / Siskiyou Blvd
Green Springs Hwy / Old Siskiyou Hwy
E Main St / Ashland St
City Center
Southern Oregon U / Siskiyou Blvd
Request a virtual tour. Since the pandemic has limited the availability of open houses or in-person showings, virtual house tours are your next best (and actually safer!) bet. Take advantage of these opportunities and request one for listings that you are interested in. 3D home tours help you:
Find out as much information as you need about the house you're viewing
Connect with the seller and strengthen your position to make an offer for the house; and
Help you decide whether you truly want the house that you're looking at
When doing a virtual house tour, check for the condition of existing home fixtures such as plumbing. Spot any defects that you can see, and make a note of them for later repairs or negotiation. Additionally, ask the seller or the seller's agent to apprise you of the maintenance needs of the property.
This Craftsman home, for example, comes with a virtual tour that accords you sweeping views of the surrounding Colestin Valley, the Siskiyou mountains, Mt. Shasta, and Mt. Ashland. Just imagine waking up to these breathtaking vistas every morning! Located in the Ashland Ski Road, it encompasses almost 5000 square feet in area, and has 3 bedrooms and 3 bathrooms.
The house also features cherry wood flooring, a gourmet kitchen, high ceilings, and two separate master bedrooms. If you need a lot of space, it also has a second home located within the property. And it offers a private tennis court, as well as your very own garden with raised beds.
Make a strong offer. Once you've picked out a house that you like, make your offer as irresistible as possible. If you can afford to pay in cash, for example, let your seller know. This will propel you to the front of the list of home buyers and will virtually guarantee a closed deal for you.
If you've saved up a little over $235,000, for example, you can pay upfront for this 1200-square feet townhouse with two bedrooms and two bathrooms for your first starter home or as a real estate investment! Built in 2006, it features a living room, dining room, and half bath and kitchen on the main level, with an enclosed patio at the back. Upstairs, you'll find a lovely owner's suite with a sunny deck and a sitting area, as well as a guest bathroom with an attached bath. It is also close to shopping malls, schools, and medical facilities!
Hire professional help. Finally, partner with a trusted realtor to make the process as hassle-free as possible, while optimizing the best possible results. With a team of professionals by your side, you can take on any aspect of the home-buying process with confidence, knowing that you will have personalized guidance to bring you closer to your goals and make your purchase a success.
Such is the team that you will find at Ashland Home Real Estate, one of the most trusted real estate firms in Southern Oregon. Founded in 1980, our company offers almost four decades of experience and expertise, supplemented by each of our agent's commitment to see our clients, both sellers and home buyers, more than happy and satisfied with our array of real estate services.
Our team of dedicated and professional agents offers local knowledge to inform your house hunting within the region, and ensure that you get the assistance that you need to find your dream home in Ashland, Medford, Phoenix, and Talent. We ourselves live in southern Oregon, and we are confident that we can bring you the best of what our communities can offer.
Each Ashland agent works with integrity, diligence, accountability, and perseverance to deliver the best experience you can possibly hope for. We work with all types of properties for sale, which include:
Acreage
Rural properties
Exchange properties
Commercial properties
Investment properties
Condominiums
Single family homes
Residential independent living
Active adult communities
Land/lot
Multi-unit residential
Secondary homes
Vacation townhouses
Wine properties
Best thing of all? We all do it all with a smile. Get in touch with us today to get started on your house hunting!