Things to Consider When Buying a Condo for Sale in Ashland, Oregon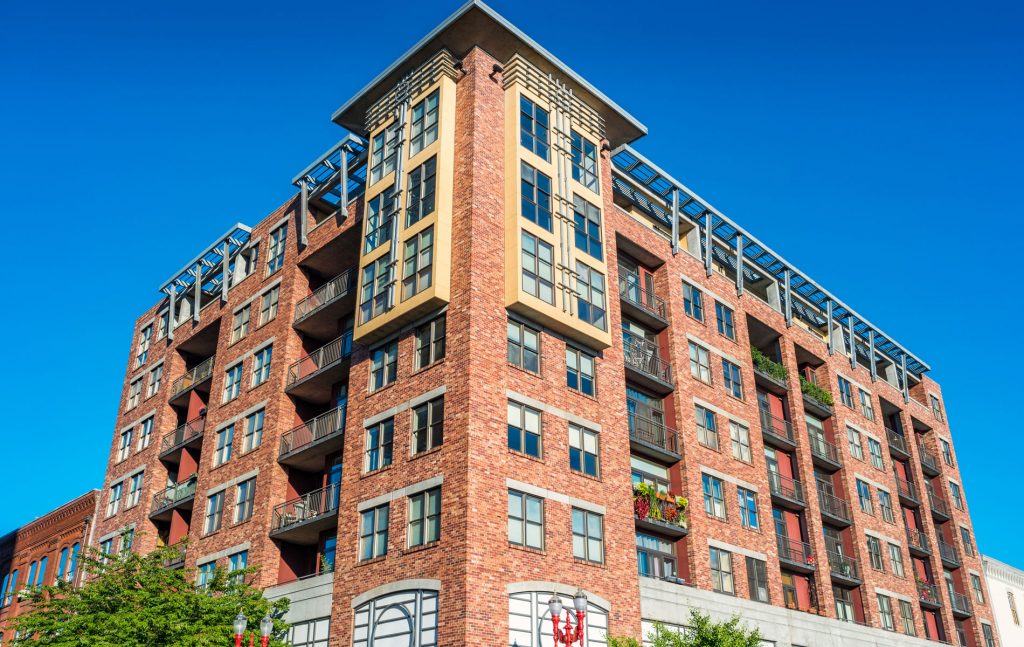 Living in a condo in Ashland, Oregon has its advantages, including easy access to the city's thriving downtown area, a more active and social lifestyle, and minimal home maintenance.
When it comes to buying an Ashland, OR condo, there are several important factors to take into consideration such as the location, amenities, and the condo rules.
Whether you're searching for a family-friendly community or a condo to retire in, knowing your ideal lifestyle is essential to finding the right Ashland, Oregon condo for sale.
In another blog post, we covered two popular property types – single-family homes and condominiums – and discussed the advantages of each. Single-family homes offer their owners great freedom and the opportunity to build equity faster. They do, however, come with higher upfront as well as maintenance costs than condos. Today, let's put a spotlight on condos and the things you ought to think about if you're considering buying one in Ashland, Oregon.
The perks of living in Ashland, Oregon
Ashland, Oregon is a wonderful city that's great for surrounding yourself with natural beauty while still enjoying urban conveniences. Condos here are a smart investment because they offer affordable homeownership, access to amenities, and minimal home maintenance.
Condo living in Ashland means having a home near or in the downtown area, where you can get your required daily dose of shopping, dining, and nature, often all at once. Famous attractions, like Lithia Park and Oregon Shakespeare Festival, are an easy trip on foot or via a short bus ride from downtown.
Many are attracted by the city's small-town charm, outdoorsy character and the proliferation of condominiums that are perfectly designed for relaxation and calm. Seniors downsizing from a larger home, in particular, often opt to settle here to enjoy a quieter (but never dull) lifestyle. They find new homes in condo units with cozy patios or balconies, from which great downtown and mountainside views can be enjoyed. 
Home interiors typically feature open plans and are often outfitted with large windows that allow lots of natural light to stream in. Functional kitchens and living areas that are great for entertaining close family members and friends are other attractive features you can count on having, as well. 
If you're curious about Ashland condos currently for sale, check out this page.
What is a condominium?
Condominiums, or condos for short, occupy a space somewhere between single-family homes and apartments. 
Like single-family homes, condos allow their buyers to: 
own their living space, 
enjoy the liberties that come with homeownership, 
and build their net worth through property appreciation. 
And like apartments, condos:
are found in multifamily buildings and complexes,
share structural elements with neighboring units,
and enjoy shared spaces (lobbies, gyms, pools, elevators).
Because condo units have shared structures and access to communal spaces, a condo board is set up to manage the buildings. The board collects association fees from owners and builds a reserve of funds to maintain communal spaces and the units' exterior. 
This highlights another major difference between homes and condos. Since condo owners own only their unit's interior, owner maintenance is limited to the interior living space and certain structures shared with a neighboring unit or two (walls, mailboxes, patios). House owners, on the other hand, are responsible for interior and exterior home maintenance.
Townhouses, a subcategory of condos, diverge slightly from the usual condo definition. Despite the fact that their owners own the home (exterior and interior) plus the land underneath, townhomes still share walls with other units and continue to have access to the complex's amenities.
The benefits of condo ownership
Owning a condo comes with significant benefits. Find out exactly what you gain when you consider buying a condo in Ashland, Oregon.
Chance to invest in property
Because of affordability and fewer maintenance concerns, buying a condo is a good first foray into homeownership for many young professionals. It's also ideal for downsizing buyers. 
Similar to owning a single-family home, owning a condo builds equity. But it does so while keeping costs down. While condos have lower appreciation rates, this is a minor detail if you plan to live in your condo unit for several years or more. 
More active and social lifestyle
The proximity of condo units to each other offers condo owners more opportunities to socialize with their neighbors. And because owners don't need to spend a lot of their time on upkeep or on carrying out repairs, they can focus on other things, such as developing new hobbies, building rapport and making new friends, and getting involved in activities around shared interests.
Condo complexes often have distinct communities. Some offer a great community and support system for young families, while others may cater to seniors or anyone 55 and above.
Good access to amenities
A particularly attractive advantage of owning a condo is easy access to various amenities. Condo complexes often offer gym, pool, or spa facilities among their list of amenities. To attract buyers, a number of condos even offer units that are fully furnished or, at the very minimum, come with appliances. 
Of course, the more amenities a condo building has, the higher the homeowners association (HOA) fees are apt to be. Even so, the cost in dues is still bound to be a lot lower than the cost of maintaining a house with the same sorts of amenities.
Central location
Condos are especially popular in areas where development is high, as they better maximize limited, high-value space. In exchange for smaller living units, condo owners benefit from greater accessibility – proximity to city centers is almost always a given. Most of the city's important destinations are either within walking distance or easily reached through various public transportation routes.
Better security
Property development companies that put up condo buildings and complexes understand only too well the need for safety and, consequently, place huge stock in ensuring the security of condo owners. So that occupants will feel safe in their homes, security cameras have become standard, and limited-access entry points and doormen often provide an additional layer of protection. 
The cost for this enhanced security is already included in the HOA dues. Unlike single-family homeowners, condo owners don't need to spend extra to set up or maintain their own security system.
A condo's affordability makes living in one viable from a financial standpoint. Condo insurance costs are lower because you are only responsible for insuring the interior of your home. Insurance costs for the exterior are assumed by the condo board and are paid for with reserve funds. Some condos even cover certain repairs, as long as they are included in the complex's insurance policy.
Now that you know the benefits of owning a condo, here are some tips to keep in mind for when you decide to start looking at condos for sale in Ashland, Oregon.
Tips for buying condos in Ashland, Oregon
Determine your ideal lifestyle.

No two condo buildings or complexes will be exactly the same. Before committing to buying a unit, you'll first need to make sure that its community complements your lifestyle. 

A chat with potential neighbors can offer valuable information. Paying the  condo building or complex a personal visit will allow you to answer questions like, "Is there a robust senior community here?" or "what kind of amenities are available for families with young children?" This informal recon can also reveal useful tidbits about the neighborhood, provide insights on how well the complex is managed, and even give you answers to some seemingly inconsequential concerns such as how often HOA fees are hiked.

Don't be afraid to take your time during this "exploration" stage. It's important that you make the right choice – one that will translate into a pleasant and fulfilling living experience for you.

Hire a realtor with condo expertise.

While the overall process of buying a condo may be similar to buying a house, it isn't exactly the same. It certainly will follow the same basic process — you look for properties, submit an offer, then negotiate a deal to either pay for the property. 

There are, however, certain contingencies that only apply to condo purchases — those related to a condo's bylaws and balance sheets, for example. That's why you'll be better off hiring a realtor with specific experience in condos to make sure that you cover these special considerations. Our Ashland Home Real Estate realtors regularly assist clients with condo purchases and work hard to ensure that the client finds the right condo for their lifestyle. 

Check your financing options and apply early. 

Similar to single-family homes, condos can be financed in several ways. The least complicated way to buy a condo is to pay for it in cash. However, that option is available only to a limited group of buyers.

Most buyers will finance their purchase with a conventional mortgage. If this is the option for you, start your mortgage application early. The process for qualifying is more complex when buying a condo because you have to undergo a detailed underwriting process. Expect the following information to be evaluated during the lender's underwriting:

the condo unit's appraised value
the condo complex's reserves (funds for maintenance, insurance, and other expenses) and arrearages (amount of debt that should have already been settled)
the number or percentage of owner-occupied units in the complex
your personal credit history and accounts

Once examined, these details will give the lender a fuller picture of the property's value and your ability to repay the loan you've applied for.

It's also possible to pay for a condo with an FHA or VA loan, which retired military personnel and those on active duty are entitled to. Both loan types do have additional restrictions, so qualifying for them might take more time than would a conventional mortgage. 

FHA loans are most beneficial for first-time home buyers. The financial criteria are a bit more lax as compared with conventional mortgages, but the loan only applies to FHA-approved condos — and the approval itself comes with several additional restrictions. VA loans have similar criteria.

No matter how you choose to finance your purchase, be sure to first take stock of how much you can really afford and start gathering the relevant documents as soon as you possibly can. 

Ideally, you should already have a pre-approval letter in hand before you even begin your property search.

Understand which fees apply and when special assessments could be called for.

Monthly mortgage payments aren't the only recurring costs of owning a condo. HOA fees are monthly and special assessments may be necessary at times. You'll need to prepare a contingency budget for these expenses and stay informed about changes.

HOA fees are monthly payments condo owners make to the condo board for accomplishing various management and maintenance tasks. The exact breakdown of these services varies. Generally, however, your dues will cover the expense for structural and communal space maintenance, insurance, landscaping, and sewer and garbage disposal services. Some condo complexes even integrate utility bills into HOA fees.

Condos free their owners from many maintenance expenses. However, there may be times when all the owners will have to pitch in for a major repair or a special project, especially if reserves are running low. These additional fees, which are added on top of HOA fees, are known as special assessments. 

To adequately prepare for such extra expenses, find out when planned projects are scheduled and if the condo board has enough in its reserves to cover the expense. These details can be found in the condo documents, which the seller can provide, or you can suss them out from current condo residents.

Read through condo documents.

As you search for the right condo to buy, carefully read through the complex's condo documents. These documents will contain specific covenants, codes, and restrictions (also called CCRs) as well as details about condo improvement projects and operating budgets. 

Though these documents may make for dry reading, there's a lot of useful information to be gleaned from them. Rules about pets, parking space allotments, and maintenance responsibilities are often enumerated in these condo documents.

If you plan on leasing your unit to a tenant in the future, you will also want to check for applicable rules. Some complexes only allow owner-occupied units, while others will allow renters provided that they only make up a certain percentage of the whole complex (usually no more than 50%). Another subset might completely ban rentals lasting less than six months.

Take cues from what you see.

Take the time to see things for yourself. Verify information you've gathered from potential neighbors, pore through the condo documents, and make sure to double-check the veracity of your realtor's advice. Condo complexes with well-maintained common areas generally indicate a competent property board and management and will have enough reserves on hand for regular upkeep.

Are you seeing any unsightly cracks in the walls or floors? These could point to more than just superficial issues; cracks could suggest poor construction (and costly repairs in your future). Is the complex nearing full occupancy? This could mean higher property valuations, given that there are likely already a good number of tenants or owners to pay down the complex's debt.
Investing in condos for sale in Ashland
Condos for sale in Ashland are not your typical high-rise developments. As a smaller city, Ashland offers plenty of low- to mid-rise developments and townhomes. This means that, across all property types, you get more space, better views, and greater privacy in Ashland compared to larger cities. 
If you're ready to buy the perfect condo in Ashland, Oregon, explore your options with one of Ashland Homes Real Estate's expert local realtors. Our firm has over 40 years of experience of placing clients with the properties that meet their exact needs. Contact us today at800.334.7499 or info(at)ashlandhomes(dotted)com.to find out what we can do for you.