The importance of working with a realtor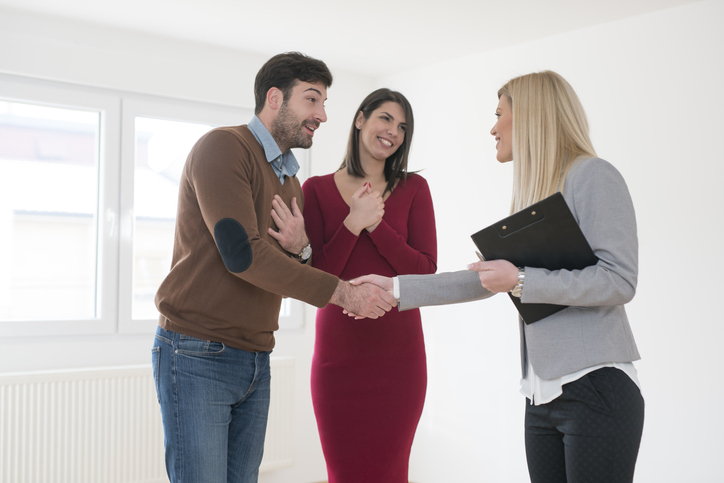 With real estate websites and mountains of information available online, many home buyers and sellers choose to forgo hiring a real estate agent in order to save more money. Buying or selling a home through the internet without needing any representation is certainly possible. But while some find success through this method, many don't.
The truth is, choosing to go through the home buying or selling process alone will not save you as much money as you might think. When you work with a professional real estate agent, you have someone with knowledge of the local market, negotiation skills, and access to a wide range of resources at your side, which makes the entire process more seamless.
A realtor is someone whose job is to help clients reach their goals at the most desirable cost. Here are some of the key reasons why you should consider hiring a realtor:
Knowledge and experience
You can take the time to find out everything you need to know about buying or selling real estate, or you can simply hire a professional who already possess that knowledge.
The trick is to find the right realtor, an experienced professional who will listen to your goals, knows the market, and conducts him or herself ethically. By hiring a person who has more education and experience in real estate than you, you can save more time and focus on making the best decisions.
A more streamlined process
A professional realtor will take care of everything for you and make the entire process more seamless and stress-free.
If you're a seller, the agent will be in charge of showings, so you won't need to schedule all those appointments and accommodate prospective buyers by yourself. They'll also address inquiries and filter out annoying phone calls for you, and will search only for serious buyers. For home buyers, a realtor serves as your protection from all the incessant calls and marketing ploys of seller's agents.
Neighborhood expertise
Realtors have intimate knowledge of different communities, and will help you figure out which neighborhood is the best fit for your lifestyle. They can also provide you with in-depth information on anything you need to know about an area, such as demographics, schools, and crime rates.
They also have insider knowledge on the market, giving you all of the details on different homes available. They'll provide clients with comparable home sales, which will help them make the best, most-informed decisions.
Information on current market trends
A realtor has access to home listings and sales data, which they analyze to recommend realistic prices to both home buyers or sellers. They stay on top of current market trends and have a deep understanding of different facets of the real estate market, including interest rates, list-to-sold ratios, median sales prices, average price per square foot, and so on.
They'll factor in all of the relevant data, present options to you, and help you figure out the most ideal path towards your goals. While the final decision on how much you should offer or accept is still yours, a realtor's insight and advice will help ensure that you'll be able to make the best deal possible.
Access to a wide range of resources
Most real estate agents are already familiar with other professionals in the area, many of whom offer the services required by home buyers and sellers. While it's illegal for realtors to force clients to get the services of a particular company, they know which vendors are the most reliable.
A realtor can give several references which they have previously worked with and give your background information that can help you accomplish your goals.
Managing transactions
Even seemingly straightforward sales can go off the rails if both parties fail to honor deadlines or anticipate potential problems. Buyers and sellers who choose not to hire a realtor risks making costly mistakes that could have been prevented if they had an experienced professional at their side.
A realtor can identify and correct issues with the purchase agreements, ensure necessary repairs and inspections are completed on time, and make sure both parties are on schedule to close successfully.
Negotiation skills
One of the best reasons to hire a realtor is because they are professionals who are able to completely remove themselves from all of the emotional aspects of a real estate transaction. They are not simply messengers who provide listings to buyers and present offers to sellers. They are pros who are skilled when it comes to presenting a client's case in the best light possible, keeping their information confidential against competing interests.
Handling all of the required paperwork
A typical purchase agreement runs for ten pages and more, excluding federal and state-mandated disclosures and other disclosures required by local custom.
The average thickness of most real estate files range from about one to three inches. Even a single omission or mistake when filling out the paperwork can potentially put you in court or cost you thousands of dollars – something you won't need to worry about if you hire a realtor.
Address issues and give professional advice after closing
In some situations, complications can resurface even after the completion of what you thought was a smooth transaction. There could be some important details or questions that were overlooked during closing. Authorities in charge of collecting transfer tax, doc stamps, or property tax assessments for example, could cause month-long delays, giving problems to both parties involved.
All you need to do is to get in touch with your agent again to help fix the situation. A good agent is always ready to help, and won't leave their clients to fend for themselves after a transaction.
Assistance with future transactions
In case you need to buy or sell a home again in the future, you already have someone to rely on to get the job done. Realtors often depend on referrals to expand their business, so you can expect them to go above and beyond to make sure you're satisfied with their services. This means you can also help out any friends and family with their real estate goals by recommending a realtor you've already worked with.
Need help buying or selling a home in Southern Oregon? Call Ashland Homes today to fulfill your real estate goals! Get in touch with the team by calling 800-334-7499 / 541-482-0044, or send an email to info(at)ashlandhomes(dotted)com