The best 55+ communities in Medford, OR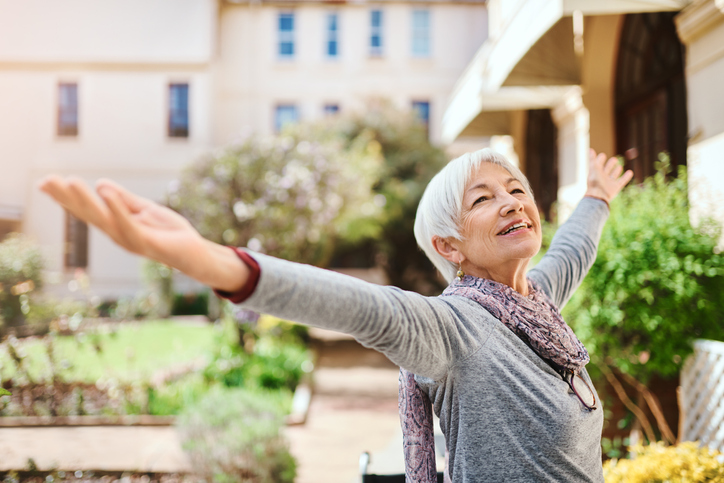 Medford, Oregon, is a city that is home to choice 55+ communities. Located in Jackson County, just 27 miles north of the California border, Medford is surrounded by mountains and home to around 79,200 residents, 17% of which are seniors.
It is a location that is highly coveted because of its great landscapes and friendly vibe. If you are retiring soon and want to find the perfect location within Medford, then keep reading to get an idea of some of the top communities in this location.
San George Estates
10 E. South Stage Road, Medford, OR
541-512-2220
San George Estates is a manufactured planned home community that has everything you need to live your retirement years enjoyably and comfortably. While not restricted to those 55 years and older, it offers great views of the surrounding mountains and has enough acreage for outdoor activities. The community regularly organizes a range of summer activities to keep residents active and entertained.
Northridge Center
3737 S. Pacific Highway Medford, OR  
541-535-5497
Northridge Center is an assisted living community that caters to your special needs. The experienced staff that is available 24 hours a day. Additionally, trips and activities are organized on a regular basis to enable residents to socialize with one another.
Royal Oak Retirement Residence
2180 Poplar Drive, Medford, OR 
541.779.0790
One of the most highly rated 55+ communities in Medford, Royal Oak Retirement Residence specializes in independent living. The staff encourages residents to freely go about their business. The facility, which was founded in 1984, sits on 3.5 acres planted with trees, flowers, and shrubbery, and strewn with benches, the better to sit and enjoy the gorgeous Oregon landscape.
Farmington Square Medford
1530 Poplar Drive, Medford, OR 
541.770.9080
Farmington Square Medford's mission is to provide and sustain a comfortable environment for every single resident. The well-trained staff has years of experience delivering high-quality service. One of Farmington Square's specializations is its healthy living program. From exercising to healthy eating, programs aim to stimulate all aspects of the mind, body, and spirit. The facility also offers a tailored approach to effectively deal with care needs on an individual basis. Enjoy your retirement years in a wonderful community surrounded by nature at Farmington Square.
Horton Plaza
1122 Spring Street, Medford, OR 
Tel: 541.770.1122
Since it opened in 1995, Horton Plaza has provided excellent accommodations for older residents. Choose from a range of apartments suitable for independent living or with dedicated care services. The flexible living arrangement allows you to choose what suits your unique circumstances. Benefit from the highest living standards, with exceptional dining options, and an array of fantastic social activities. Your apartment can be fully customized to your preferences as well. The Horton Plaza is a premier older resident community that offers an unparalleled way of life.
Woodcreek Apartments
800 Ellendale Drive, Medford, OR 
541.772.0563
If you are looking for a high-quality residence more suited to independent living, then Woodcreek Apartments is a great choice. These homes are well built, with managers that can assist you with anything you may need. This is a wonderful community that allows older residents to thrive in the next phase of their life.
Fountain Plaza Retirement
1441 Morrow Road, Medford, OR 
541.772.6005
Fountain Plaza Retirement in Medford is a community worth checking out. Their goal is to provide a secure place that encourages individuals to stay active. The facility has been in existence for over 20 years, proof that they continue to maintain the quality of their service with exceptional amenities and excellent dining facilities. The comfortable and relaxing environment makes residents feel completely at home.
Rogue River Estates
1395 Poplar Drive, Medford, OR 
97504-5202
The key benefit Rogue River Estates offers residents is a flexible rental plan., which can result in significant savings. The federal government subsidizes the community, allowing a standard of living that goes beyond simply meeting your basic needs. If you are looking for an affordable community that still provides a comfortable living experience, then this is a great option. A management team is on hand to happily take care of everything you need.
Rogue Valley Manor
1200 Mira Mar Avenue, Medford, OR 
541.857.7777
If you're looking for the best apartments and cottages in a vibrant location, then consider Rogue Valley Manor. There are many floor plans to choose from, allowing residents to pick the unit that suits their tastes. Rogue Valley Manor also offers a range of amenities and health care services. If you are looking for premium living with tailored support, then the Rogue Valley Manor is the perfect community for you. The facility itself sits on over 600 sprawling acres with services that ensure your comfort and enjoyment.
Find the best 55+ retirement communities with Ashland Homes Real Estate
These are just a few of the best communities in Medford, Oregon catering to the people 55 years and older. All of them provide an excellent standard of care whilst allowing you to live the lifestyle you choose in a spectacular location. Look closely into each one to find the facility that fits you best.
If you're downsizing or considering moving to a retirement-friendly community in Medford, OR, contact Ashland Homes Real Estate, one of the top firms in Southern Oregon. Call 541.482.0044 or email info(at)ashlandhomes(dotted)com.
Our team of full time, highly dedicated, and professional brokers will help you in your real estate journey every step of the way. All of our agents have in depth local knowledge and know the Southern Oregon real estate market by heart.
We work collaboratively with our clients and represent them in the kind of properties that sit their needs. Our firm specializes in a variety of real estate such as residential, rural, land, commercial, income, exchange properties, and more.
Should you want to browse other properties or homes for sale in Medford, OR, scroll through the selections here. There is more than one way to retire in style and in comfort in Medford!