The 9 best parks in Talent, OR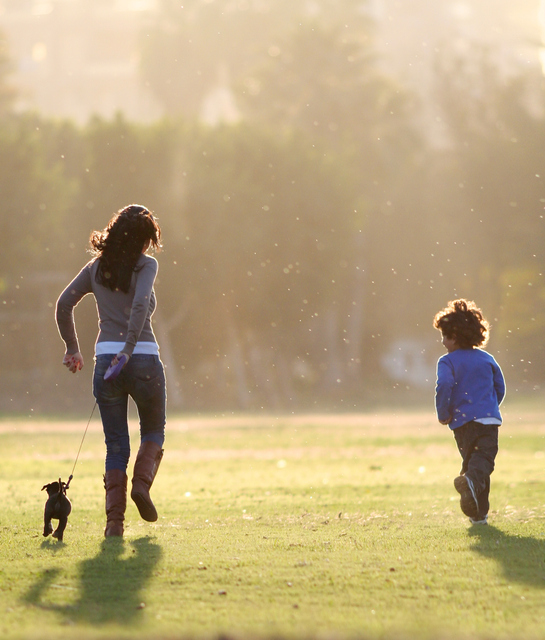 Oregon boasts of beautiful natural scenery and spectacular outdoors. Talent, Oregon, a city that lies just off Interstate 5 and 30 minutes north of the California border, reflects the best of what the state has to offer.
This 2.1-square-mile community with a population of just under 4,500, actually has nine parks – yes, nine! – you can spend time in. Learn more about them below.
Chuck Roberts Park
500-598 Talent Avenue, Talent, ORChuck Roberts Park is one of the most notable parks in Talent, Oregon. It's on a 12.3-acre site located south of the city. The size alone makes it a fantastic place to get your cardio on with a run or a brisk walk. Talent's biggest park also provides many amenities such as softball fields, and basketball and tennis courts. Additionally, there are picnic shelters and children's playgrounds. Whatever outdoor activity you want to get involved in, there is a good chance that you can find it in Chuck Roberts Park.
The Talent Commons
Surrounding Talent's community centersAnother fantastic park to enjoy is The Talent Commons. Built in recent years, this park connects to the civic centers of Talent. It sprawls across an acre with plenty of grassy areas and a playground for kids. One of the benefits of this park is the pathways that connect it to city hall, the community center, library, and historical society. This makes it a good stop on the way to these popular destinations.
Kamerin Springs Park
1014 Kamerin Springs Drive, Talent, ORSmaller than the first two parks, Kamerin Springs Park occupies just around a quarter of an acre but remains an enjoyable space to relax. You can expect to find facilities such as a basketball court and a play area for children. There is also a large gazebo, which is great for picnics. In spite of its size, the park encompasses a wetland that has been turned into a pond. Kamerin Springs is another newly developed park that the city made to modernize their outdoor sites.
Old Town Park
104 S Front Street, Talent, OROne of the best-known sights in Talent Oregon is Old Town Park, more commonly referred to as the skate park. As you can guess, it has a skateboarding facility that's popular among residents. The facilities can be used for skateboarding, in-line skateboarding, and BMXing. You can find perimeter sidewalks in the park, and a nicely built structure to watch some of the action taking place.Aside from skateboarding, the park has a dedicated section for lawns, benches, and a barbecue grill. This is a great place to go on a relaxing walk in if you're not into skating. Whether you want active recreation or more leisurely pursuits, the iconic Old Town Park has something for everyone.
Lynn Newbury Park
Bear Creek Greenway, Talent, OR 97540Another beautiful park in Talent is the Lynn Newbury Park, which occupies 2.46 acres along the picturesque Bear Creek greenway. Many locals enjoy the park as it is, or use it as a stopping point on their way to Bear Creek. You can find many facilities in the park which includes a picnic shelter, picnic tables, and a barbecue grill. Additionally, there are opportunities to spot steelhead or salmon when you visit in the morning
Joseph Park
255 Joseph Drive, Talent, ORA smaller park that provides some fantastic views, Joseph Park is located along the famous Wagner Creek. At 0.28 acres, the park offers open grassy spaces that make the park a favorite among residents who like to stroll through the area.
Wagner Creek Park
Wagner Creek Road, Talent, ORJust across Wagner Creek is a park named after it. The 0.76-acre amenity has large trees, grassy areas, and a range of facilities. It's a great place to pause on your way elsewhere, or head to or as a destination in itself because its vantage point offers stunning views of Wagner Creek.
Old Bridge Village Greenway
406 Creekside Way, Talent, OROld Bridge Village Greenway is a privately owned park by the Old Bridge Village homeowners association. The 0.22-acre area has a pedestrian easement along Wagner Creek that allows public access. Talent's park commissioners have identified the area as a greenway, which is a development along natural areas like creeks, forests, agricultural areas, and lakeshores. It differs from parks in that greenways have no facilities such as playgrounds or sports fields. As such, the designation indicates that the area has to be ecologically protected. Benches located along the pathway of the creek allow visitors a quiet time to read or reflect.
Bark Park
Talent Avenue, Talent OR beside the Talent Police DepartmentThe city of Talent hasn't just been developing parks for its residents to enjoy, it also built a dedicated facility for their furry friends. Bark Park's play area suits dogs of all sizes. There are many trees and a large grassy area. The specific pathway built for dogs allows owners and their pets to have an enjoyable time. Owners can rest on the many benches and enjoy lunch in the dedicated picnic areas. If you want to bring your dog to play with other fun dogs, then the aptly named Bark Park is the place to be.The number of parks found in a small city like Talent, OR and the care with which the amenities are maintained and upgraded speak of how the community values its public spaces.
Talent, OR real estate
If you're similarly inclined and would like to enjoy the outdoors all year long, consider Talent, OR as a place to put down roots.
To browse through your real estate options in this lovely community, scroll through this page. Or contact Ashland Homes Real Estate, one of the top firms in Southern Oregon, at 541.482.0044 or info(at)ashlandhomes(dotted)com
.
Our team of full time, highly dedicated, and professional brokers will help you in your real estate journey every step of the way. All of our agents have in depth local knowledge and know the Southern Oregon real estate market by heart.
We work collaboratively with our clients and represent them in the kind of properties that suit their needs. Our firm specializes in a variety of real estate such as residential, rural, land, commercial, income, exchange properties, and more.