Retirement communities in Ashland, Oregon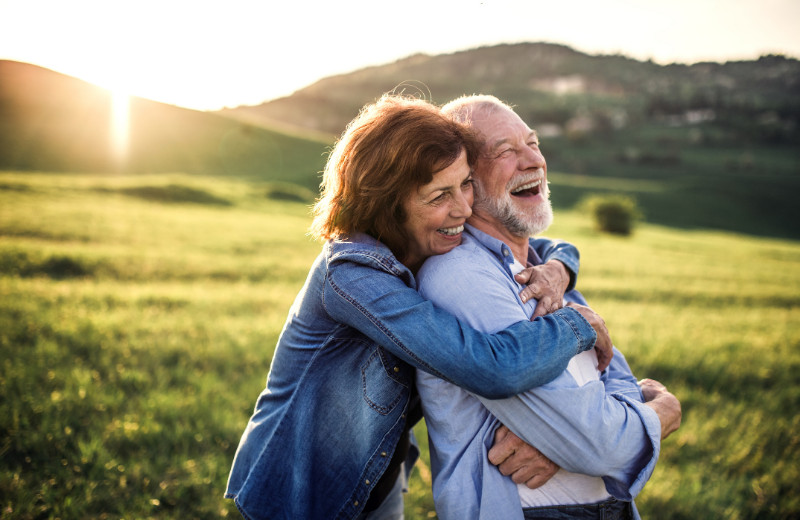 Growing older comes with many uncertainties. One of the things you must deal with is the fact that your current home and setup may no longer be suited to your needs when it's time for you to retire.
Whether you're in your early 30s or almost at your retirement age, it's a good idea to ask yourself a few important questions. Do you want to keep living in your own home? How will you have access to health care? Who will you rely on for assistance in your day-to-day life should you need it? Is Ashland, Oregon a good place to retire?
Keep reading to learn more about retiring in Ashland and the communities that are specifically suited to this stage in life.
All about retirement communities
Simply put, a retirement community is a place to live for older adults. Accommodations can include a private room, a fully furnished apartment, or a freestanding single-family home; it all depends on the type of community.
A retirement community is exclusive to residents who meet a certain age requirement. Residents must be partially or fully retired. Moreover, they provide different services and amenities to ensure the comfort of residents. Some examples are laundry services, daily meals, housekeeping, 24/7 security, and transportation to shops and medical appointments.
Living in a retirement community makes sure that you're comfortable and able to live either independently or with the support you need. At the same time, it gives your loved ones peace of mind that you'll be safe and in good hands. Retirement communities are staffed with people trained to respond to your needs and any emergencies. Should your situation change, programs are in place to make sure that you won't need to leave and find a new place to live.
Available senior living options
Retirement communities come in different types, offering various levels of independence, care, and services for their residents. Here are six common senior living options.
Independent living facilities
For mobile and mostly healthy retirees, the best option would be an independent living facility. It's just like any age-restricted community, offering a ton of amenities and services.
One appeal of independent living facilities is the leisure and socialization opportunities. You can sign up for different programs to help you stay active and engaged. You can take workshops to develop various new skills, take part in quiz nights, join workouts, sign up for a book club, or participate in whatever seasonal activities are lined up.
You'll even find that some communities make you feel much like you're retiring in a resort town, equipped with recreation centers, fitness trails, swimming pools, and tennis courts.
Assisted living
An assisted living setup does not afford as much mobility and freedom as independent living facilities do. This is the ideal choice for retirees who need assistance with certain daily and personal care activities, such as getting dressed and taking medications on schedule.
Assisted living communities offer private suites or rooms. Socialization is still an important aspect of daily life. Activities and classes are also offered, with some of them tailored to meet your physical and cognitive needs. Moreover, amenities are centrally located to be most accessible to the residents.
Nursing home
A nursing home provides a more intensive, focused level of care to its residents. Older adults who reside in a nursing home get help with their daily activities, from eating to bathing, and even to getting in and out of bed.
Nursing homes offer more than assistance, however. Medical care is a key part of the package, with nurses and physicians, as well as physical therapists, working on-site to look after residents. Basically, in a nursing home, residents get the highest level of medical care outside of a hospital.
Memory care facilities
Memory care facilities are uniquely placed to handle the needs of older adults with Alzheimer's disease. According to AARP, memory care is designed to provide a safe, structured environment with fixed routines to avoid causing stress in people with Alzheimer's or dementia. The staff-to-resident ratio is usually low, and some residents may even need round-the-clock supervision.
Continuing care retirement community or life plan community
A continuing care retirement community (CCRC) is ideal for older adults who are living independently yet are aware and anticipating that their situation and condition may change at some point. CCRCs offer the complete spectrum of senior living options—everything from assisted living to memory care to full custodial care offered by nursing homes.
Cohousing
Cohousing is growing in popularity nowadays. A cohousing community is generally made up of private homes clustered around a shared space, with residents sharing common amenities, such as the kitchen and the dining room. Older adults find cohousing beneficial as it provides much needed socialization and a community feel while retaining their privacy and independence. Importantly, older adults can look out for one another, keeping an eye out for health issues and mobility.
How do you know which senior living option is for you?
Knowing which senior living option to go for will help you craft a better plan for your future or upcoming living situation. The following is a simple guide that could help pinpoint your choice:
If you value an active lifestyle, the opportunity to meet new friends, and are generally still able to take charge of your own care, then independent living will suit you best.
If you observe that you're having some difficulty performing simple tasks and you need an extra hand to complete them, then assisted living will help.
Once you find yourself at the point where your care needs have reached a high level and you're no longer able to be cared for at home, then a nursing home setup would be suitable.
Once you reach the point where you can no longer be left alone and you require constant attention, a memory care facility can provide what you need. A loved one may be able to help make the decision for you in this case.
If you want to plan for the time when your health may take a turn, or if you and your spouse have different needs in terms of care, then a CCRC would be able to accommodate both of you.
Cohousing is ideal if you are looking for a supportive community environment and some freedom while still having access to assistance when you need it.
Once you've narrowed down your preferred setup, then you can begin your search for the right retirement community.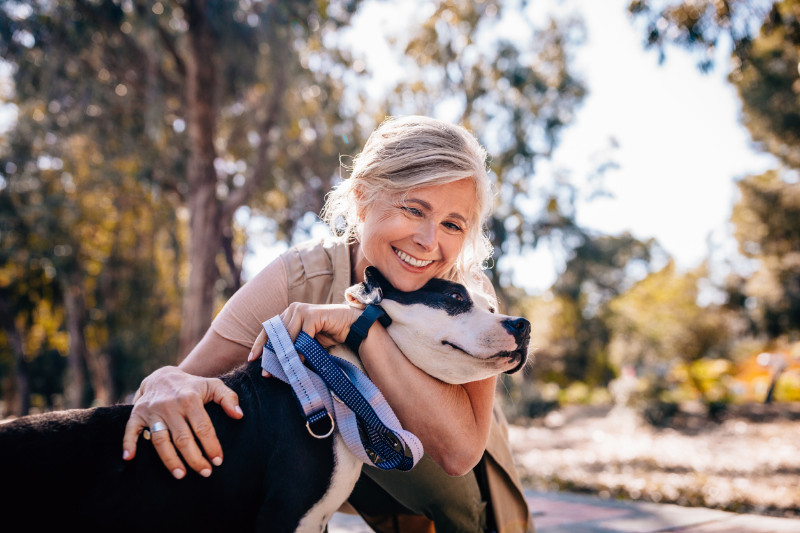 Choose the best retirement community for you
Identifying or anticipating your future needs as a retiree is the first step to choosing a community that's perfect for you. From there, you can look at other factors that will significantly affect your quality of life.
Amenities
This is generally one of the first things people look at, particularly those who are interested in independent living. Features such as gyms, diverse dining options, computer centers, and outdoor recreation choices are particularly in demand. Those who need a little extra care would do well to look at any facilities that can accommodate residents who need assistance or have mobility issues.
Location
The ideal retirement community should provide easy access to medical care, hospitals, and shopping and entertainment. You also want it to be located close to your loved ones so they will be able to come by for regular visits. Some retirees opt to move to an entirely new city or state—a good idea for the adventurous, although you might want to consider that getting to know an entirely new place can be challenging.
The staff
Staff members are generally on hand 24 hours a day, with most of them being equipped with the skills to meet specific needs of older adults. You might also want to find out if emergency services and medical help is available to residents.
The price
This detail should never be overlooked. Living in retirement communities entails not just the rent or mortgage for your living space, but also additional fees for transportation, health care, and utilities.
Carve out some time in your schedule to drop by and see your shortlisted communities in person. Doing so can help you get a feel for the place, and you might even have a chance to talk to some of the residents to know what life is like there.
Overall, you need to identify what your priorities are and what features are most important to you. Make a list of your must-haves and non-negotiables in a retirement community. This way, you'll be able to secure the retirement life that you'll find most fulfilling and enjoyable.
Aging in place
If you feel that moving to a retirement community isn't for you, that's a completely valid decision. Staying in one's home for as long as possible—which is referred to as "aging in place"—is a choice that is increasingly being made by older adults.
When you age in place, you must be fully informed and prepared to make modifications to their homes to make this happen. For example, you need to consider the following:
What modifications might your house need to address any access and mobility issues?
Who will take care of housekeeping and general maintenance?
Will you be able to call for help in case of an accident or an emergency?
Who will be responsible for your health care requirements and look after your general welfare?
Will isolation and loneliness be potential problems?
Aging in place also means finding the ideal retirement home for you. This can be in the town where you currently live. You might also want to explore alternative locations where you feel like you can best savor your retirement days.
The charming town of Ashland in Oregon, for instance, has become a haven for retirees. Aside from having several local retirement communities, Ashland and nearby Medford feature a real estate market that provides attractive properties that older adults can enjoy.
The local real estate market consists of single-family homes, apartment complexes, and more. A bonus is that you're never far away from outdoor adventures, shopping, dining, and cultural attractions. You'll also be able to choose from a variety of architectural styles. All these attributes make Ashland a fine place where you can age in place comfortably.
If you're a retiree or about to become one, homes in Ashland may provide the comfort and satisfaction you're looking for given their location and quality. Check out the latest property listings in Ashland, OR to get a clearer picture of the kinds of homes that await you in the city.
Why retire in Ashland, OR?
Retirement isn't the end. It's the start of your golden years! It gives you the freedom to explore interests and places that you've always wanted to. That's why it's not unheard of for retirees and older adults to pack up their lives and move to a totally new place to retire, giving themselves the chance to live in a place they've always wanted to see. If you're thinking about starting anew and moving out of state or to a different place in Oregon, living in Ashland, OR is an option that should be on your list.
Situated in Jackson County in Southwest Oregon, Ashland is surrounded by nature, with mountains and the sprawling US Forest Reserve Lands making up its landscape. Walking and hiking trails dot the area. Moreover, this city enjoys lovely weather all year long, featuring moderate summers and winters.
Aside from its natural beauty, Ashland is also a historical and cultural hub. It has a beautiful collection of historic 19th century buildings. The city also plays host to many theaters, galleries, and the Oregon Shakespeare Festival, which was founded in 1935. Ashland has been named among the country's Top 10 Best Small Arts Towns. And let's not forget the fact that Ashland is part of Southern Oregon's wine region, which is gaining recognition and tipped to be the next Napa Valley.
Moreover, the Ashland Senior Center works for the welfare of seniors, ensuring their well-being, healthy aging, dignity, and independence. Among its programs are low-cost recreational and educational opportunities, with the goal of enriching the lives of seniors, and it also serves as an advocate for the varying needs of seniors.
Overall, living in Ashland, OR gives you the space you need to enjoy nature and peruse the art scene, guaranteeing that you will thrive even during your retirement. Read more about what makes Ashland, OR a great place for retirees, and get the important details if you're eyeing Ashland as your next home.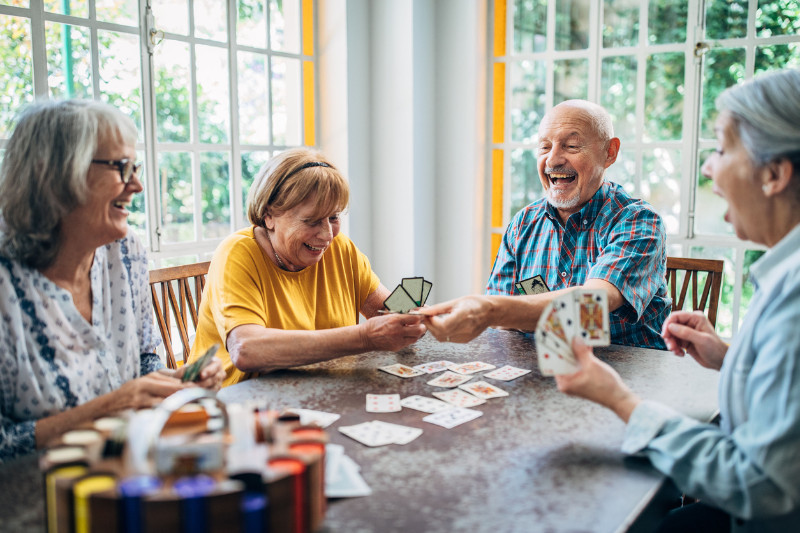 Ashland, OR retirement communities
One of the reasons why Ashland is a great place to retire is its selection of excellent retirement communities:
If none of these retirement communities in Ashland appeal to you, take a look at the different available properties in Ashland. Maybe aging in place is the most suitable arrangement for you.
Enjoy your golden years in Ashland
Retirement comes with its own set of uncertainties and problems. The last thing you need when you reach that stage is having no place to enjoy what could be the best or most comfortable years of your life.
At Ashland Homes Real Estate, we collaborate with our clients to find them the perfect property for their needs. Our 40 years of experience give us the skills to give you the kind of real estate experience you've always wanted.
Allow Ashland Homes Real Estate to help you select the most appropriate retirement community for you or to assist in your property search if you choose to age in place. Get in touch with the team by calling 800.334.7499 or send an email to info(at)ashland-homes(dotted)com.