Practical home staging tips that work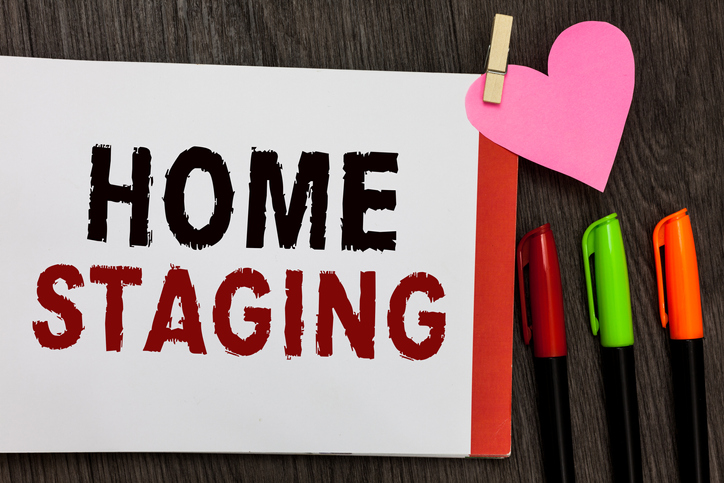 Home staging goes beyond cleaning and decorating. It's all about creating a mood and designing a welcoming atmosphere for prospective buyers. When done right, staging can make a home look more spacious, brighter, cleaner, and most of all, more enticing for homebuyers.
Why stage your home?
An attractive, well-staged home can draw lots of attention, and potentially sell in a very short amount of time. This applies to homes in either cold or hot markets.
In a cold market, buyers are always on the lookout for the best home that fits their budget. Why should they choose a distressed home that needs a lot of work when a staged home looks enticing and is move-in ready? In a hot market, attractive properties get the most attention, while other, less desirable ones are often left ignored by buyers. Staging is one of the best ways to spruce up your home, attracting more buyers who could end up outbidding each other.
Simple and effective home staging tips
While hiring a professional home stager is the best move if you want everything done right, staging your home by yourself is also an option. Choosing to go the do-it-yourself route can be a great idea, especially if you're not in a rush to sell your home, or just don't have the budget to hire a professional home stager.
Here are some practical and effective home staging tips to keep in mind:
Scour your shower door – No one likes the sight of grimy glass shower doors when they step into a bathroom. The good news is, you don't need to replace it – you can use a mixture containing one part muriatic acid and ten parts water to get rid of the grime. All you need to do is to remove the door from its hinges so you can reach every spot easily, scrub using a steel wool, wipe it down, and then reinstall.
Use paint to cover dated tiles – A nice bathroom can sell a house, but not if it has old, worn-out tiles. A great low-cost option to replacing all of your tiles is to simply use paint. Coat your tiles with a high-adhesion primer, and then apply a special ceramic epoxy covering using a brush – you now have newer looking tiles all for a fraction of the cost of replacing your old tiles.
Stain your dated kitchen cabinets – Dated, worn-out kitchen cabinets can be a turnoff to prospective buyers. Instead of buying and reinstalling new cabinet doors, you may want to consider staining to give it a more updated look. Apply the stain evenly, and use strokes that go with the grain of the wood. Add new handles or knobs, and you get a stylish and modern look that buyers will love, all for less than $200.
Add new kitchen appliances – According to many studies, new kitchen appliances typically bring high returns from sellers, so it's a good idea to replace any old, worn-out appliances that make your kitchen appear dated. Simply having new appliances in your kitchen enhances its overall look and feel.
Reuse existing hardware holes instead of creating new ones – Replacing old kitchen hardware can result in stripped-out holes that you will need to conceal. To reuse existing hardware holes, use a toothpick coated in glue, and insert it into the hole. After the glue dries, you can use the holes once again to install new kitchen hardware.
Sand and stain old hardwood floors – Search for any damaged boards, take them out, and replace them with new boards. Buy or rent a sander from your local hardware store and give your hardwood floors a good sanding. Use a rich color to stain your boards to create an elegant new look.
Depersonalize and declutter your rooms – Clear your rooms of clutter and personal items that might draw too much attention. Repaint your walls using a neutral color and place furniture that can highlight the room's functionality. Your goal is to encourage buyers to imagine themselves living in your home, which is way easier if everything's clean and free of clutter.
Let the light in – Bright and airy living spaces give a home a very relaxing and refreshing atmosphere. Remember to open up your window shades to let the light flow in! You can also make rooms appear brighter by repainting using bright shades of paint, placing lightly colored furniture, and adding light fixtures.
Use painter's tape when rearranging furniture – A roll of painter's tape can be your best friend when you're rearranging furniture. Instead of pushing and carrying around heavy furniture to see what works best, you can place tape outlines on the floor first to get a rough idea of the new arrangement.
Organize and arrange decorations strategically – Place your decorative items in clusters, so that no single item stands out. This trick is very effective if you want to showcase features like built-in bookshelves.
Decorate your master bedroom to appeal to both genders – Try to create a gender-neutral appearance for your master bedroom. Remove any features or items that might seem too gender-specific. Use a neutral color like gray, beige, teal, or white for the walls, and purchase matching pillows and bed covers. Accessorize using items that complement the entire look.
Show off your storage space – Home buyers love homes that feature tons of storage space. People who will look at your home will check out your closets and storage spaces, so be sure to clear any unnecessary clutter. Organize your shelves to showcase how much storage space you have.
Use your floor as a starting point for creating a nice flow throughout your home – You can design a better flow for your house by starting with your floor. You can make use vinyl tiles to combine two rooms into a bigger space. This can apply to rooms that have the same function, or ones that complement each other, like the kitchen and dining room.
Need help with selling your home in Southern Oregon? Call Ashland Homes today to fulfill your real estate goals! Get in touch with the team by calling 800-334-7499 / 541-482-0044, or send an email to info(at)ashlandhomes(dotted)com