How to Sell My House Fast in Ashland, Oregon
Ashland, Oregon, has been attracting positive interest in recent years, so it's no surprise that there's an influx of new residents in the city. This is great news for sellers – the market has been flourishing, with a median listing price of $630,000 as of January 2022, up 15.5% from a year ago. The average number of days a property stays on the market is down to only 66, and many properties have been receiving multiple offers.
Despite these encouraging market trends, it is still highly important to carefully plan your home selling strategy. Overconfidence can lead to serious mistakes, which can cause your home to stay on the market longer than needed.
If you've been wondering "How can I sell my Ashland home fast?", read on to learn about essential tips and pointers.
What buyers are looking for in a home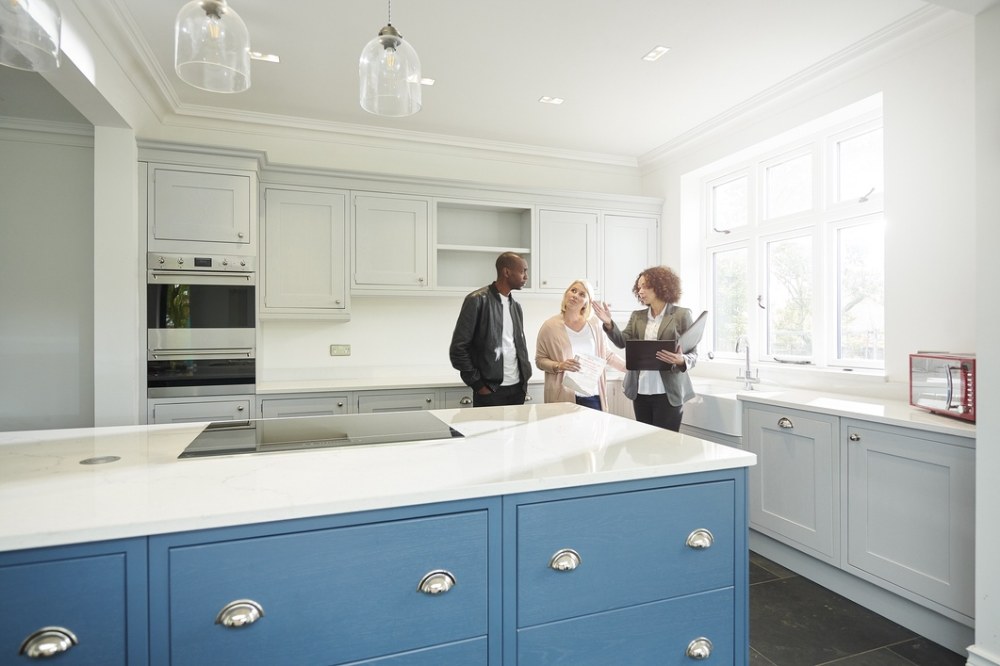 In selling your home, you have to make sure that it's in the best shape possible and offers features that buyers clamor for. Home design trends come and go. An amenity that might have once been sought-after may seem dated and unfashionable over time. If you want to sell your Ashland home fast, it's a good idea to know what home features are currently popular as this will help make your property more appealing to more buyers.
Fortunately, what buyers are looking for in a home these days aren't too dramatic or difficult to achieve. "What Home Buyers Really Want, 2021 Edition", a report released by the National Association of Home Builders, provides a detailed rundown of buyers' preferences for their homes.
Here are some of the key elements that are most likely to capture buyers' interest.
Energy-saving features
More and more home buyers are becoming increasingly concerned about the environmental impact of their lifestyles. They seek out energy-saving features in their homes, such as insulating glass windows, energy-efficient lighting systems, and ENERGY STAR-rated windows and appliances. In addition to reducing homeowners' carbon footprints, these features also provide significant savings in utilities.
More space
One home trend that emerged during the pandemic was the increased preference for larger living spaces. For bigger families, having more space has become a necessity to accommodate the needs of everyone, including parents working from home and kids doing online learning. And it's not just the interior that needs scaling up. Extra outdoor space, whether a porch, a deck, a garden, or an outdoor fireplace area, is also an attraction for home buyers, providing breathing room that helps stave off cabin fever.
Laundry room
A laundry room seems like a basic need, but it still tops the list of buyers' most wanted specialty rooms. Rather than situating it in the basement, buyers today want laundry rooms that are on the first floor or are easily accessible from anywhere in the house. Keep in mind though that it's still a good idea to locate it in an area where the noise of the washer and dryer will cause less disturbance.
A blend of open and traditional layouts
This feature has been gaining ground in the wake of the pandemic. Although the popularity of the entire open concept has somewhat diminished, it's still seen as a good choice for linking communal areas such as the living room, dining room, and kitchen. However, the demand for separate rooms has also grown, with people seeking out quiet spaces at home for online meetings, or simply to have some time to themselves.
A functional kitchen
Some homes boast state-of-the-art gourmet kitchens, but studies show that many families would be happy with a simple upgrade of the basics. A kitchen with enough pantry space, a double sink, and an island is on the priority list of many homebuyers.
If your property only has a handful of these desirable features, don't fret. There are still a few things you can do to make sure your property makes it to the top of buyers' shortlists.
Top tips and tricks to help you sell your Ashland home fast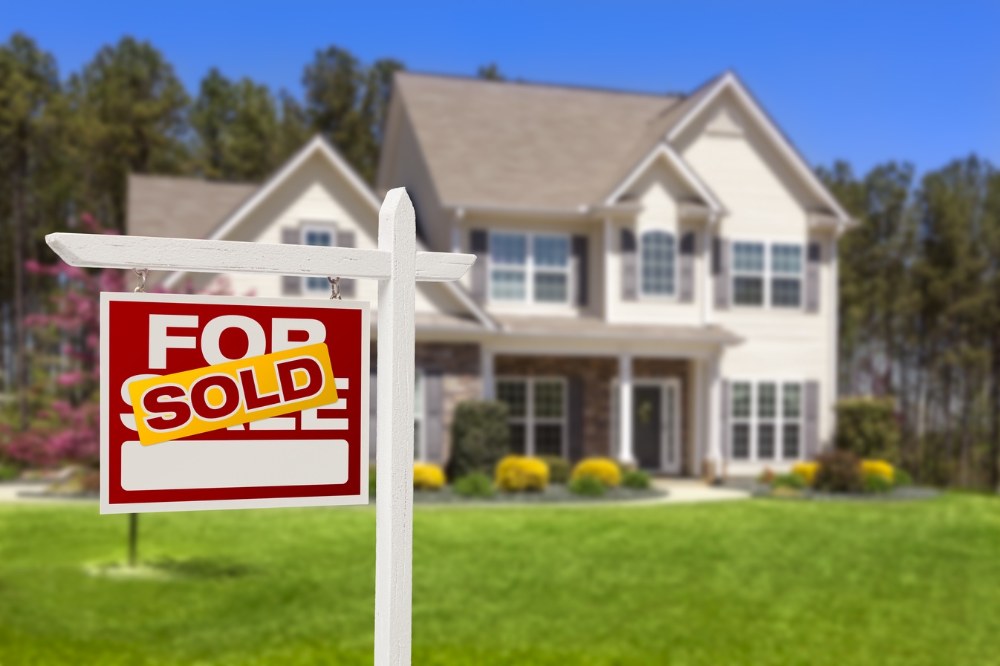 Many home sellers think all they need to sell a property is to create a listing and wait for prospective buyers to come in. While it's true that you can get your home sold simply by putting your listing out there, there's a big chance that without proper marketing strategies, the property can languish on the market and you can lose out on some great opportunities.
If you want to sell your Ashland home fast and at the highest price, you will need to take some extra steps. The good news is, with the right support and guidance, most of these measures are quite simple and easy to do. You'll be amazed at how a few tweaks can help you sell your property faster!
Stage your home like a professional
Home staging is not as complex and time-consuming as you might think. Essentially, it's simply making your property more appealing and enticing to a greater number of buyers.
Oftentimes, simple decluttering and tidying up can give you effective results. But if you want to take it a bit further, here are some tricks professional home stagers do to help enhance a home's desirability.
Improve your curb appealHow your property looks from the outside matters to a lot of buyers. It's the first thing they'll see, after all. A home with an attractive exterior and well-kept lawn will make people want to come inside and see more of the property. So, don't just focus on your home's interior and give attention to the exterior as well.
De-personalize the spaceThis is an important goal in home staging. When selling a home, you want to help prospective buyers see themselves living in it. Stow away your personal belongings, including family pictures and memorabilia, so buyers can easily visualize the home as their own. Less clutter will also make your space appear bigger than it actually is.
Make minor repairs for major impactSo, you've cleared up your home and made it look presentable and pleasing. Now it's time to make sure that everything is in tiptop shape. Check to see that all lightbulbs are working, the faucets are not leaking, all windows and doors open and close properly, and so on. If your walls need a facelift, consider repainting them in a neutral color. If you're unsure about a home feature or two, keep in mind that neutral always works best in attracting a larger pool of prospective buyers.
Price your property properly
This is essential if you want to sell your home quickly. Price it too high and you risk driving away potential buyers. Some people tend to be carried away by their emotions in pricing their properties, and this is understandable. The home has a special place in their heart so they tend to assign a higher value to it than what it's actually worth on the market.
Evaluating your property's value correctly will take some work. First off, you need to assess and consider the current state of the home. Does it need repairs or is it in great shape? The fewer repairs your home needs, the higher the price you can set.
Next, get a feel of the pricing trend in your area. The simplest way to do this is to look for similar listings in your neighborhood. Though not a concrete way to determine your property's value, it will give you an idea on the prevailing home prices in your market.
In addition, do some research regarding future developments in the area. Is a business district emerging nearby? Are they building new schools? Are there new social hotspots or shopping malls in the works? These developments can boost property values in the area, and you can reflect this in pricing your home.
Timing is key
The real estate market is in constant flux, so when to put a property on the market is an important factor to consider if you're looking to sell your Ashland home fast. However, keep in mind that there's no "perfect" time to sell, and the "right" time largely depends on your needs and preferences. If the timing is against that, you can work with your Realtor on the best strategies to adopt to improve the turnaround time.
With that said, certain factors can indicate a fast sale. Learn about current market conditions and see if they favor buyers or sellers. As of January 2022, Ashland is considered a seller's market. This means the demand for homes is greater than the supply, so you can likely expect your property to sell fast.
The season can also be a factor in how quickly you can get your home sold. Traditionally, buyers are more actively searching for homes during the spring and summer as they typically want to finalize the sale before school starts in September. The warmer weather also encourages buyers to go out and shop for homes.
Home sales normally dip in the winter, when it can be too cold to go out and everyone is generally busy with the holidays. If you can't wait for the weather to warm up, consider options like selling your home at a slightly lower price or adding sweeteners to your purchase agreement with the buyer to encourage a fast sale.
Sell your home to investors
One way to sell your home fast is to target investors. Unlike typical homebuyers, investors may be persons or companies who buy real estate properties for profit. They may be landlords looking for homes to rent out, or developers who are interested only in the land where your property sits. They may also be house flippers, who invest in renovating and improving a property so they can sell it at a higher price.
There are several advantages to selling to this type of buyer. In many cases, they will buy your home as is, so that means you will not need to spend time and money on improvements and repairs. Many investors also pay in cash, so closing is much faster and financing risks are minimal.
Moreover, if your home is underwater or if you're having problems with mortgage payments, an investor may be willing to assume your mortgage and agree to flexible agreements to accommodate your situation.
However, while you'll usually get a fair price from investors, be aware that there are quite a few who will offer below-market prices for your property. So shop around before accepting any offer. It's also wise to hire an experienced real estate agent who can guide you and negotiate strongly on your behalf.
Work with a real estate agent
You might think selling the property on your own will speed up the process. But in reality, this takes up more time while exposing you to common home selling risks, such as pricing your home incorrectly, getting into disadvantageous agreements, or dealing with buyers who are not serious about closing a sale. With their knowledge and expertise, your real estate agent can help you avoid mistakes that can stall a sale.
In addition, a Realtor can match your property to the perfect buyer faster than you can do on your own. They can prescreen prospective buyers and weed out those who may not be seriously interested or are not a good match for your home. They can also promote the property through their connections and a variety of marketing tools, resulting in a bigger pool of buyers.
Your Realtor can also do the work that you might not have enough time to do on your own, such as doing real estate market research, home staging, preparing the listing and other marketing materials, showing the property to buyers, and managing the necessary paperwork.
Why buyers love Ashland, Oregon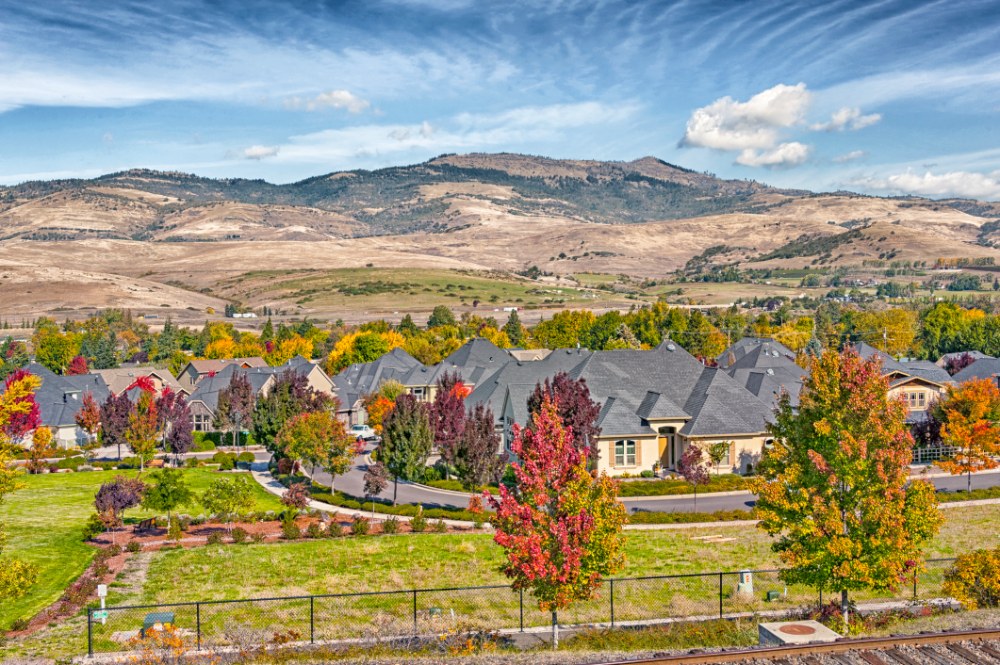 All the interest Ashland, Oregon, has been generating is down to a good number of reasons. This small city, located in Jackson County and just 15 minutes away from the California state line, is home to 21,000 people. It is also where Southern Oregon State University is located, making it a vibrant college town, which no doubt contributes to its lively small-town feel.
Here are a few other reasons why Ashland, Oregon, is a rising star in real estate.
A thriving arts scene
Ashland is the cultural capital of Oregon and is the host of the annual Oregon Shakespeare Festival. The festival is a theater lover's dream, featuring productions of Shakespeare's works and also the works of various playwrights. Aside from theater, film festivals are also a fixture in the city, along with arts and crafts festivals, art galleries and museums, and public art installations.
Gorgeous weather
Known for its mild climate, Ashland boasts 200 days of sunshine a year, creating the perfect setting for outdoor adventures that are just within easy reach of the city. During the winter, Ashland enjoys ample snowfall, making it ideal for cold weather activities such as snowshoeing and skiing on Mount Ashland.
Natural beauty Nestled in the foothills of the Cascade and Siskiyou mountain ranges, Ashland abounds with stunning natural beauty that enhances the quality of life here. The city boasts 785 acres of parkland, 41 miles of biking and hiking trails, natural springs and spas, and wineries and vineyards – all providing diverse opportunities for outdoor adventures and recreation. With its vast nature destinations, National Geographic has named Ashland one of the top 10 places to visit for geo-tourism. A two-hour drive from Ashland will take you to Crater Lake National Park, the only national park in Oregon and one of the state's 7 Wonders. Here, you can fish, go hiking, camp, go on a trolley tour, or simply drive out to take in the views.
A bevy of shopping and dining options Ashland may be a small city, but it has hundreds of commercial offerings. Everything you need is just a short walk or drive away. There's also a wealth of shops selling artisanal goods, plants, fresh produce, and more. Ashland is also a foodie haven, and the annual Ashland Culinary Festival is a celebration of the city's amazing farm-to-table cuisine, famous local wines, and other food and beverage offerings.
High quality of life A progressive community, Ashland has its eye on maintaining sustainability and ensuring safety for its residents, making it a good place to live for people of diverse backgrounds, including growing families, retirees, and everyone in between.
Sell your Ashland home fast with the local experts at Ashland Homes Real Estate
Since 1980, we at Ashland Homes Real Estate have been helping clients achieve their real estate goals in this beautiful city. Over forty years, we have surmounted the many challenges that the market has presented and continue to deliver high-quality services.
We have extensive experience working with sellers, making sure they get top dollar for their prized properties. Our goal is to be your trusted partner in the process, handling every aspect of the deal and exceeding your expectations. We know what it takes to sell your Ashland home fast and at the highest price.
Contact us at 800.334.7499 or send us an email at info(at)ashland-home(dotted)com to find out more.