How to Prepare Your Ashland, Oregon Houses for Sale: A Timeline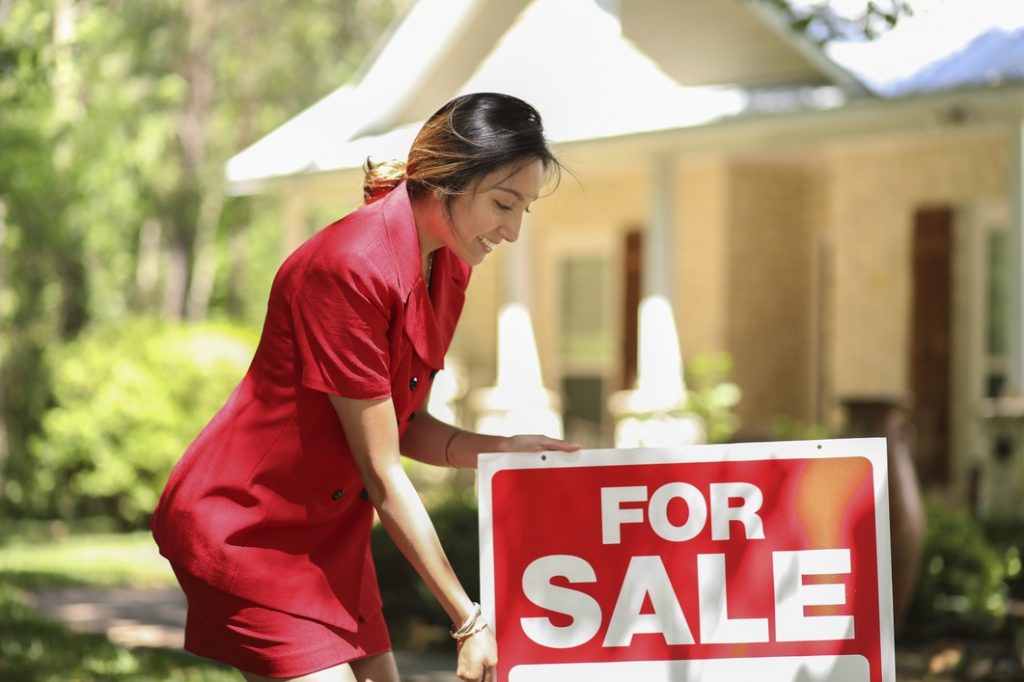 Looking to prepare your Ashland, Oregon houses for sale? Make the home-selling process less stressful and overwhelming by working with an established and reputable real estate agent.
Organize the essential paperwork needed to facilitate the sale, including the property's original sales contract, statement of your mortgage payoff, homeowners' insurance receipts, and records from previous maintenance work.
Touch up the look and feel of your home by repainting the walls, improving the lighting, organizing or clearing your cabinets and closets, and boosting curb appeal.
Attract prospective buyers and receive the best offers by staging your home. Consult with or hire a professional stager and consider having your promotional images taken by an expert.
Partner with Ashland Homes Real Estate. We'll help you plan the best strategies, set the ideal price, and provide you with the information you need to make the smartest home-selling decisions.
As of mid-September 2020, the median list price of homes for sale in Ashland, Oregon hovered around $469,000 to $510,000 based on information published on Zillow.com and Realtor.com, respectively. These sources also report that homes sold at a median price of around $493,600 to $526,500.
Realtor.com also reports that Ashland was a seller's market in August 2020, so if you're thinking about putting your home on the market soon, it's a good time to do it.
If you want to get the best offers and the smoothest transaction when you sell your Ashland OR home, a great deal of preparation will be needed. If you're not sure where to begin, here's our comprehensive home seller's guide, where you can learn the ins and outs of selling a house.
For a more in-depth look at specific steps to take when getting your home ready to sell, however, this article is perfect for you. Here, Ashland Homes Real Estate provides a detailed schedule of activities stretched out across a hypothetical 90-day head start.
90 days before selling
Unless you need to make a quick move due to a change in jobs or an urgent personal matter, you're in a great position to take your time with your preparations. Three months is a good amount of time to plot out a foolproof plan for a rewarding home sale.
Here are the things you can do:
Set your sights on a target date to sell your home It always pays to work around a clear timeframe. While the exact date and time you make your listing public can change at the very last minute due to conditions surrounding your local real estate market, a target will keep you focused and grounded toward your home selling goal. Remember, you can still be flexible with set schedules. This will help you adjust to any challenges you encounter along the home selling process. But avoid repeatedly pushing back your own deadlines because you might miss excellent opportunities from serious buyers if you.
Find an agent to work with Selling a house is a lot of work. Expect appointments, phone calls, and paperwork to pile up as you go deeper into the process. You will also need access to important information about your local real estate market—typically the kind of information that may not easily be accessible to the average homeowner. Working with an established and reputable real estate professional instantly makes the home selling process less stressful and overwhelming. With an agent, you will gain a local expert's perspective, experience, expertise, and even professional connections—the key ingredients to a streamlined home sale.
Research your local housing marketThe home selling process involves a lot of crucial decision making. And the only way to make sound decisions is by knowing all the facts. With help from your agent, get started on learning everything that you can about your local real estate market. Read market reports and ask your agent to interpret the notable figures and trends. More than just knowing about median listing and sale prices, you must also understand "what sells"—what buyers are currently looking for in a home in your market.

The information that your agent can provide you can also show you listings that have failed to sell or were taken off the market. These can be cautionary tales that can give you insights about what not to do when you put your house up for sale.
60 days before selling
Start coming to terms with your impending departure One of the biggest (and at times most surprising) challenges that house sellers deal with is the emotional aspect of parting with home. Dissociating yourself with the place you've called home for a large chunk of your life can take a while, especially if many of your biggest personal experiences and milestones happened there. So give yourself plenty of time to process your feelings.

Instead of thinking about the memories you're leaving behind in your old house, focus on the new ones that you can create in your next home. Remember that a house is just a physical space. It's you and the people you share the house with that make it a home.

Declutter the house Chances are you've accumulated and stored a lot of things in your house. Now that you're about to move out, it's time to revisit them all and figure out what to do with them. As you clear out the clutter in your living spaces and all around the property, you can make sense of the mess by sorting them out.

Assign bins or containers for the following purposes:
Keep everything that you can reuse and bring along with you to your next home.
Set aside everything that you can resell or donate to your local charity.
Discard everything that you or anyone else will likely find no use for.
Decluttering your home will also help you with the previous step. By taking down and putting away your personal photos, trinkets, and decorations, you effectively depersonalize the house, turning your former home into just another physical space that is ready for its next owner.
Address essential house repairs and updates Your house and all its features must be in excellent condition if you want to impress buyers and attract big offers. If there are no structural issues on your property, you don't have to go all-in on a major renovation project or a complete overhaul of your living spaces. Big home makeovers require you to spend more upfront but do not always justify a significant price increase for your home listing.

Turn your attention to simple, yet essential fixtures in and around the house instead. Small but practical fixes lead to better returns on your investment.

Think of things like faucets, light bulbs, and door hinges. Buyers hardly notice these if they work perfectly. But if your faucet leaks, your light bulbs flicker, or your door hinges creak, you might lose a potential buyer in an instant.

Get paperwork in order As you move forward with your preparations, start organizing the essential paperwork that you need to facilitate the sale. Here's a quick checklist of documents you need to find and put into a file for later use:
The property's original sales contract
The professional appraisal for the property when you bought it
The latest statement of your mortgage payoff status
Any records and receipts from previous home repairs, maintenance work, and capital improvements
Homeowners' insurance receipts
Any homeowners' association records or documents
Applicable warranty documents for any home appliances and systems that will be included in the sale
30 days before selling
Set your listing priceDetermining the "right" asking price for your property is one of the most crucial steps in preparing your house to sell. Ask your agent for a comparative market analysis to arrive at a more accurate valuation for your house. You can also hire a professional appraiser to assess how much your property is worth.

Be wary about asking for too much—especially a figure that is influenced more by your sentimental bias toward your home than by local market data. This is the biggest mistake you can make as a home seller. Savvy home buyers and their agents will simply look past your listing and consider other options. In the end, you will likely have to make a drastic price cut, leaving you with greater losses than gains from your investment.

Touch up the look and feel of your home With urgent repairs and preliminary decluttering taken care of in the previous month, you can concentrate on cosmetic improvements for your home with about a month to spare. There are many ways to spruce up your house in preparation for a sale. Consider these examples, which have the most impact on how appealing and attractive you can make the property in the eyes of buyers:

Repainting the walls – A fresh coat of paint will instantly liven up your living spaces. Be careful with your choice of paint colors though. Neutral colors work best, as bold tones can be distracting or outright off-putting to some buyers.
Improving lighting around the house – Brighter spaces feel more pleasant and even larger than they really are. Welcome more light into your house through your windows and update your light fixtures. You can also add lamps in shadowy corners around your house.
Organizing (or clearing) your cabinets and closets – Storage is a huge deal to modern home buyers so give your closets time and attention, as well. If you can clear out your cabinets early, that would be even better because this will allow you to showcase the storage space that the next homeowner will be able to use.
Spruce up the bedrooms, bathrooms, and kitchen – Aside from the living room, these three parts of the house get the most scrutiny from discerning buyers. Update your upholstery, appliances, fixtures, and decor in these rooms to make them more memorable.
Boosting curb appeal – Impress your potential buyers the moment they drive up in front of the house. With a clean, beautiful façade, your house can set the tone for the rest of your home tour.

Consult with or hire a professional stager To make your house stand out among dozens to hundreds of other competing listings in your local MLS, get a professional to stage your property. Get the expert's perspective on how to make your living spaces pop right out of your property photos or leave a lasting, positive impression when buyers visit in person for a viewing. Working with a professional stager can also give you access to temporary rental furniture that can complement your living spaces. This way, you don't have to worry about spending extra money on updating your furniture and fixtures right away.
Get your property photographed by a professional To complete your portfolio of promotional material for your home listing, hire a photographer. This will prove to be a worthwhile investment because a professional will have the eye to capture the best angles of your property, not to mention the equipment and expertise needed to make your house look even more impressive in still images or video clips. If you want to take your promotional images another level higher, consider modern approaches like 3D video tours or aerial shots courtesy of drone photography.
14 days before selling
Prepare a disclosure statement Every home seller must present a duly accomplished property disclosure statement to their buyers. This document describes the condition and features of the property, providing details about its structural integrity, existing fixtures and systems, water sources and sewage disposal systems, local homeowners' association dues and amenities, and any existing material defects. You are expected to give buyers a copy of this document as soon as you receive an offer from them. Accomplish the form ahead of time so you can leave it to your agent to make copies to hand out to interested buyers.
Clean your house It goes without saying that you should be keeping your house clean the entire time you're preparing it to sell. But with two weeks left before you put your property back on the market, it's time to go all-in on your cleaning. Go deeper than just casual sweeping, wiping, and vacuuming. You may need to scrub down every inch of the place to make it sparkle as if it were brand new.

The good news is that professional cleaning services can get the job done effectively and efficiently. Pros can cover more ground in less time, using dedicated equipment like pressure washers and high-power vacuum cleaners. They are also better equipped to clean potentially dangerous parts of the house like your rooftops and upper-floor walls and windows.

Plan your home showings With about two weeks left until you go public with your home sale, it's time to think about what you'll need to do once buyers begin showing interest in your property. Discuss your ideal home showing scenarios with your agent to come up with the best strategies to match your needs and preferences. Will you allow interested buyers to tour your house? If so, are you willing to host a grand open house that will have a public audience?

Perhaps you prefer private home showings that are less hectic, but will likely require multiple viewing schedules. Remember, while your agent will take care of touring buyers around your house and answering their questions, you'll be asked to leave the house every time.

An emerging alternative that is gaining popularity in recent months is the live virtual home tour. Using video conferencing apps and a high-speed internet connection, buyers can look around your house without having to set one foot inside the property. Consider this option if you prefer not to have people walking around your house at this time.
Find inspiration from other Ashland, Oregon houses for sale
Ashland Homes Real Estate is pleased to share the hypothetical schedule above as a guide for your preparations toward a rewarding home sale. To add inspiration for your efforts, here are six of our top featured listings as of mid-September 2020.
Take a look at how these beautiful Ashland houses for sale are presented and see if you can find good examples to emulate for your own listing: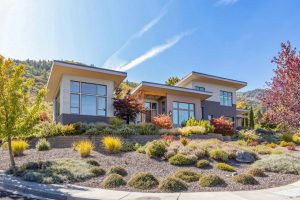 176 Scenic Drive, Ashland, OR – Located just a few blocks away from downtown Ashland, this house is surrounded by lush foliage and breathtaking mountain views.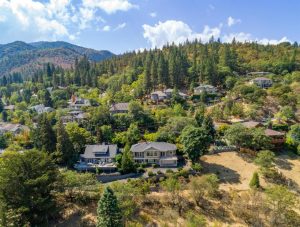 136 B Street, Ashland, OR – This lovely Craftsman home dates all the way back to 1895 and is located in the heart of the Ashland's Historic Railroad District.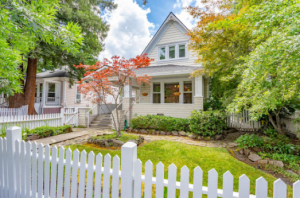 445 Jennifer Street, Ashland, OR – Located close to Lithia Park and Ashland's beloved hiking trails, this 4-bedroom house is the perfect gateway to your next big adventure.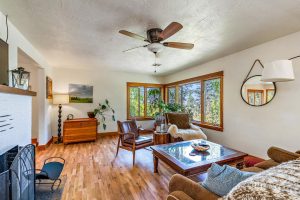 882 Plum Ridge Drive, Ashland, OR – This beautiful 2-bedroom house is perfect for spending one's golden years in Ashland's Mountain Meadows 55+ Resort-Retirement Community.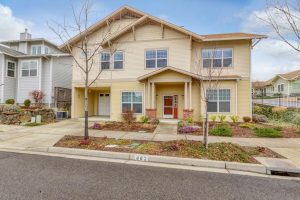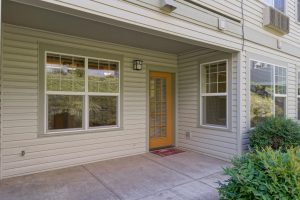 Looking for more home selling inspiration? Or maybe your next dream home outside of Ashland? Search for more featured listings from nearby Talent, Phoenix, Jacksonville, and Medford.
Get outstanding offers when you sell your Ashland, Oregon home with Ashland Homes Real Estate
Searching for the ideal partners to help you sell your house in Ashland, Oregon? Look no further than Ashland Homes Real Estate, one of Southern Oregon's most trusted real estate firms.
With expertise and experience in the local real estate market since 1980, our savvy local experts know what it takes to catch the interest of serious, discerning homebuyers. We will help you plan the best strategies, set the ideal asking price, and provide you with all the information you need to make the best and smartest decisions. Contact us today to get started on a smooth and stress-free home selling experience.
For more information, call 800.334.7499 or send an email to info(at)ashland-homes(dotted)com.