How to get your mortgage approved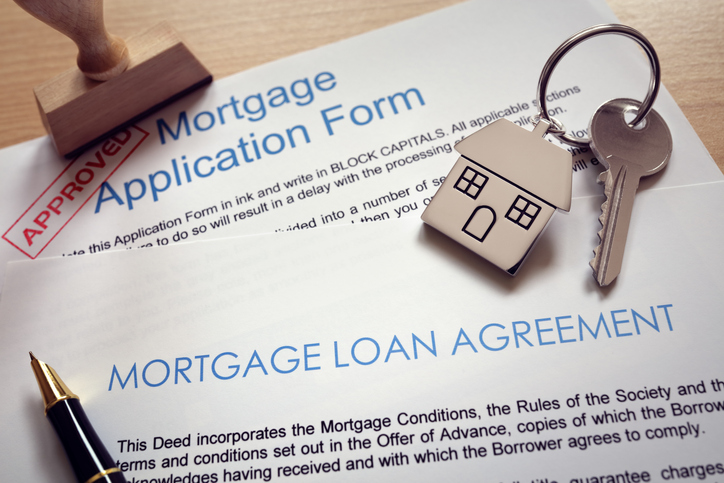 You've scoured the MLS listing, chosen a reliable real estate agent to represent you in your search for the home of your dreams, been to plenty of open houses, and may have even lost out on an offer for a house you set your heart on. But you soldiered on. And now that you've successfully outbid or had the seller accept your offer on another house you like just as much, it would be heartbreaking to see another deal go bust.
How to ensure this deal pushes through?
While there are many factors that can occur at the last minute to prevent the deal from happening, one of the most crucial would be your inability to secure a mortgage to buy the house.
When you are looking for a home in Oregon, you want to try and get your mortgage approved as fast as possible. However, lenders can deny your application for a mortgage.
Here are a few tips to keep in mind to make sure you can secure the funding you need to buy your new home.
Obtain your credit score 
By far, the most important metric and perhaps the most misunderstood one is the credit score. Your credit score can make or break your mortgage so it makes sense that this tip is on top of the list.
It would seem like common sense to check your credit score before applying for a mortgage. However, it seems as though many homebuyers simply assume that their score will be good enough because they have a steady job.
It takes just minutes to check your credit score. You will also be able to see your credit history and be given the opportunity to dispute incorrect information, which can improve your score. Here's how you can obtain your FICO credit score.
To qualify for a home loan, here is the credit score minimum requirement of the following institutions:
Conventional loans from private lenders • 620 to 640
Federal Housing Administration (FHA)

580 with a 3.5% down payment
500 with a 10% down payment

Veterans Administration (VA) • 520 to 620
United States Department of Agriculture (USDA) for rural areas • 640
Improve your credit score
If your score falls below minimum, here's how to improve it:
Go through your credit report and find out if there are errors you should dispute.
Don't close old credit card accounts.
Pay your debts on time.
Hold off on buying big-ticket items like a new car.
Make sure you're using less than 30% of your total available credit. If your credit card has a $10,000 limit, keep your balance to less than $3,000. Next to your payment history, your credit utilization is the second biggest factor affecting your credit score.
Be aware of down payment requirements
While you may have to take out a loan to pay for the house you intend to buy, the down payment on the property will have to come from you.
Therefore, you need to start saving up for it right now. Conventional or private lenders require you to make a down payment equivalent to 20% of the home's asking price. So, if the house you're eyeing has a price tag of $200,000, then you'll have to make a down payment of $40,000.
While you can negotiate it down to 5%, there are clear advantages to offering a more substantial amount:
You need to borrow less, resulting in lower monthly payments.
Lenders may also offer lower interest rates because a more modest loan means you're less of a risk.
You improve your chances of borrowing in the future because the out-of-pocket money you offer is a clear indication of your financial capacity.
Have a steady income
Mortgage lenders are looking for applicants who have stable jobs and can therefore sustain the monthly amortization on their loan.
To improve your chances:
Make sure that you have been employed regularly for at least two years.
If you are self-employed, show proof that your income has remained stable for the past three years.
Work on your existing debt
Lenders view large amounts of debt as a red flag. If you're paying off your car loan on top of student loans, and pay only the minimum on your credit card bill, lenders may think twice about saddling you with still another loan.
Therefore, you should try to get your debts settled as much as possible. It may take time, but it can be well worth it. Your debt-to-income ratio is one of the most important metrics that a lender will use to determine whether you can afford a mortgage. You shouldn't spend more than 43% of your gross income – less if you can manage it.
As you try to clear your old debts, don't incur new ones. Hold off on binge shopping or purchasing expensive items. Lenders will be alerted to the unusual activity on your credit card and may influence their final decision.
Financing resources in Southern Oregon
With these tips, it may be easier to get the mortgage on your dream house approved.
To summarize:
Be aware of the requirements needed to secure a loan.
If you fall short of what's needed, work on areas that need improvement.
Remain mindful at all times of your financial situation – aim high but consider the longer-term affordability of your choices.
Additionally, work with a local real estate agent who can give you tailored mortgage advice. If you're buying a home in Southern Oregon, scroll through these financing resources.
To discover your housing options in Southern Oregon, contact Ashland Homes Real Estate, one of the top firms in Southern Oregon, at 541.482.0044 or info(at)ashlandhomes(dotted)com.
Our team of full time, highly dedicated, and professional brokers will help you in your real estate journey every step of the way. All of our agents have in depth local knowledge and know the Southern Oregon real estate market by heart.
We work collaboratively with our clients and represent them with the kind of properties that suit their needs. Our firm specializes in a variety of real estate such as residential, rural, land, commercial, income, exchange properties, and more.