How much does home staging cost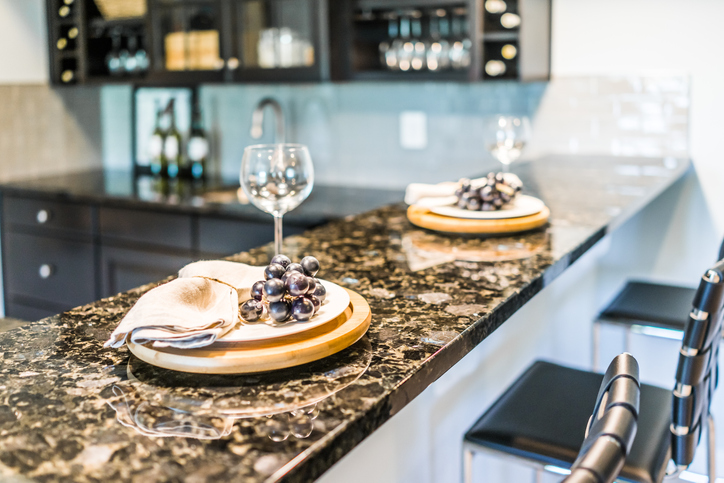 Home staging is crucial to the successful sale of your home. The costs of home staging will vary depending on the size and condition of the property, as well as the caliber of home staging services you require.
Why stage your home?
The answer is simple – it helps make a positive first impression on homebuyers, helping your home sell more quickly, and for greater profit. According to Realtor, staged homes sell 88% faster and for 20% more than similar properties that have not been staged.
Home staging accomplishes this through many ways. First of all, it brings out the best features of the property. Editing the space, taking out clutter, and introducing a neutral color scheme, for instance, can open up the space and emphasize its modern layout.
Likewise, subtle changes, such as using sheer curtains to block an unpleasant view, using long curtains to create the illusion of higher ceilings, or turning on a water fountain to drown out traffic noise, can mask your home's least flattering qualities.
Rearranging the furniture, or bringing new ones in, can also enhance the flow and layout of each room so that the space looks bigger and guests are able to walk around freely without bumping into coffee tables or doorways.
Luxury home staging services, in which a staging company brings in high end furniture, décor, and artworks, can make the home appear more valuable than the asking price suggests. This entices buyers to put in an offer you can't refuse. Moreover, According to a report by the National Association of Realtors (NAR), 77% of buyers found it easier to visualize the property as their own if it has been staged effectively. With neutral décor and minimal clutter, buyers are able to discern how their own furnishings will fit into the space and what they can do to put their own personal stamp on the home.
According to Home Guide, the cost of professional staging services range from $500 to $5,500 per month depending on the number of rooms that need to be staged and whether or not the home is vacant.
The majority of sellers spend $1,600 to $2,400 per month on average.
Here is a sample breakdown of the costs associated with home staging:
Initial walk through consultation – $200 to $500
Initial consultation and organization of existing décor – $800
Initial consultation, organizing, and redesign – $1,500
Color design consultation services – $300
Decluttering, organizing, and packing – $650
Décor and furniture rental – $500 to $600 each month per room
Furniture arrangement – $250 per room
Complete staging – $5,500
During consultation, the stager can make recommendations on how to work with existing décor and furniture to make the home more appealing to buyers. To get an actionable plan on how to stage the home, as well as assistance with organizing existing décor and furniture, you will have to fork over an additional hundred dollars or so.
A color design guide will also cost extra should you decide to repaint the walls. Need help with clutter and storage? A staging company can remove excess items, pack them for storage, and decide which ones should stay for an added fee.
If you need to bring in more appropriate furniture and décor, a professional home stager can rent out pieces to freshen up your home.
But if you want a complete staging package, which typically covers up to four rooms, you will have access to contractors who can repaint the interior walls and refinish wooden surfaces for an upwards of $5,500 – excluding monthly furniture and décor rental.
Most companies have a minimum three-month contract.
While the costs of home staging may seem daunting, keep in mind that you lose money for every month your home stays on the market. You'll have to pay for utilities, security, and other expenses for as long as the home remains unsold.
What increases the costs of home staging?
Generally speaking, the pricier the home, the more expensive your home staging costs will be. The size of the home and number of rooms to be staged will also affect pricing.
If you insist on beautifying the home with upscale décor, fresh cut flowers, and sleek furniture, expect to pay extra for the privilege.
Vacant homes typically cost more to stage, since they require the staging company to bring in furniture, pillows, linen, drapes, and other items that will give the home a lived-in feel.
The layout and number of stories of a home will also increase the costs of staging. Many companies use lightweight furniture to stage homes. However, the effort that comes with lifting heavier pieces of furniture up a flight of stairs will come at a cost.
Monthly storage fees will also come into play if you have excess furniture or items that need stowing. Temperature-controlled storage facilities, which are recommended for antiques, paintings, and leather goods, command higher rental fees.
How to save on home staging costs
DIY home staging. To minimize costs, you can limit yourself to the initial consultation with a home staging expert. This will show you which direction to take when staging your home. From there, you can turn it into a personal project that gives you more control over the costs of labor and materials. If the task seems daunting, enlist the help of friends and family.
Focus on the main areas. If you want to pay for complete staging, simply focus on the main areas of the home, such as the living area, kitchen, and master bedroom – the rooms that buyers will want to spend the most time in – to put a cap on the costs of home staging.
Let go of excess. When decluttering, consider selling or donating knick-knacks and furniture that no longer serve their purpose. Not only will this give you a head-start on packing, it will also help you avoid storage fees.
Work with an agent. Ask your agent if they think that the listing will benefit from home staging. They can put you in touch with a staging company, as well as offer cost-saving tips.
Ready to sell? Let Ashland Homes Real Estate, Inc. assist you. You may contact the company here. You can also reach out at 800.334.7499 and Info(at)Ashland-Homes(dotted)com.