House and Property Trends in Ashland, Oregon this 2021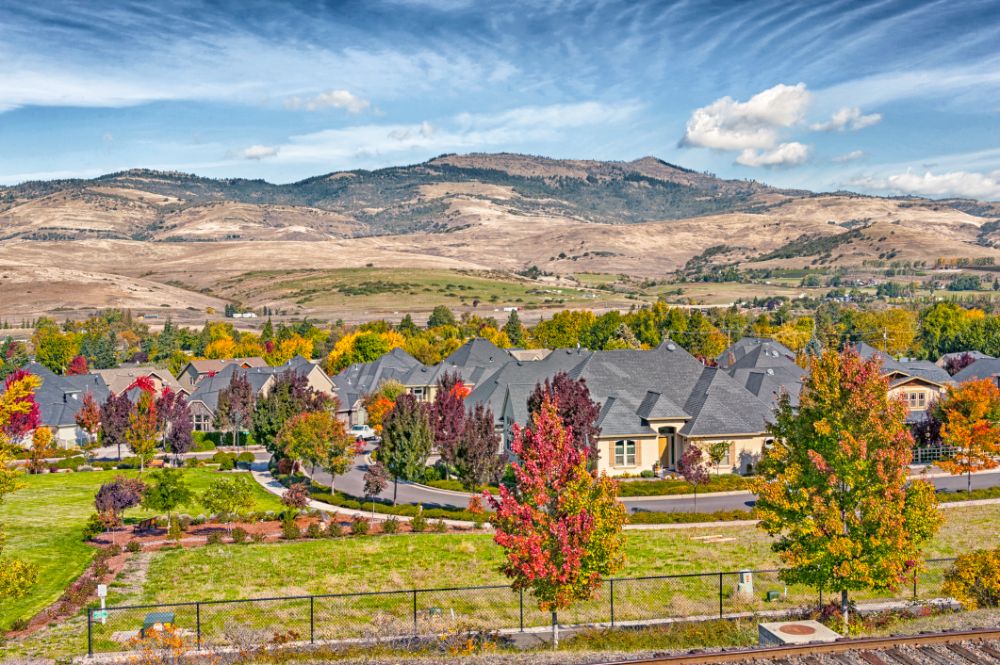 The real estate market is never constant, and market trends are frequently changing. Real estate is also very localized; a multitude of factors can affect the prices and trends in each city, county, state, and even neighborhoods.
While markets are always fluid, general trends and forecasts can be gleaned from existing data and surveys. Before buying a home, whether to live in or as an investment property, it is always important to know about real estate trends and forecasts in the area you're interested in.
Is there currently an increase in the demand for houses? Should you buy a home now before property prices go up? Or would it be a wiser decision to wait it out? Knowing these things can help you make important decisions, given that real estate is no small investment.
Looking to buy a home in Ashland, Oregon this 2021? Here are some of the most crucial market trends and predictions you should know about.
WP-ADMIN CODE
Housing Trends in Ashland, OR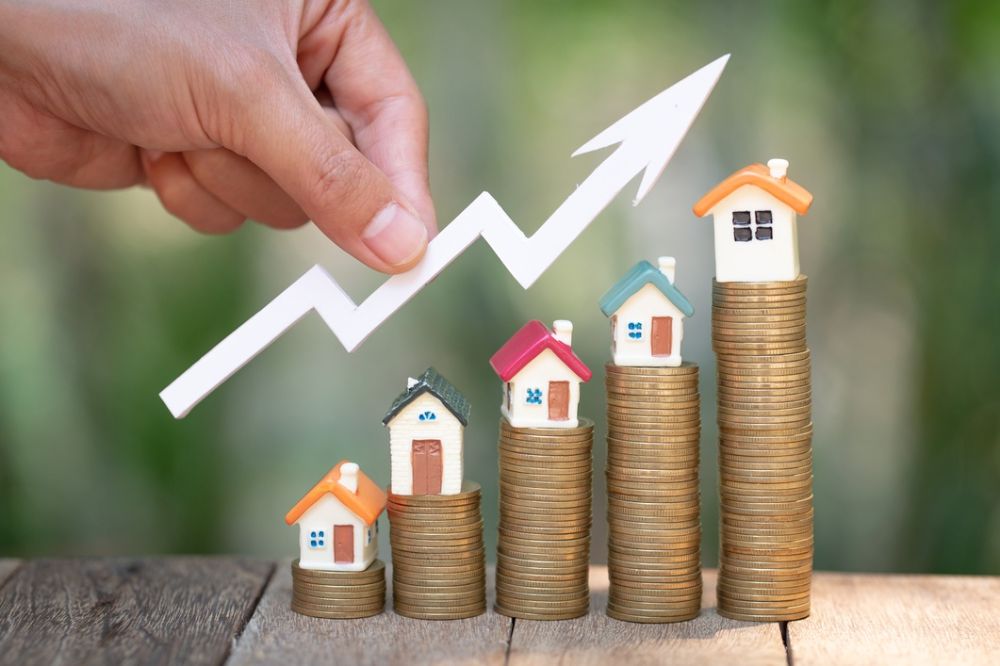 Housing affordability
Rising prices don't always mean that homes are becoming more and more unaffordable. If interest rates are low and incomes are increasing, it means that consumers' home buying power might actually be going up. The end of 2020 saw a 21% increase in home buying power, which means that more people can afford to buy real estate now than in previous years.
With a median price of around $533,000 as of June, 2021, homes in Ashland are considered to be on the higher end of the price spectrum in the United States. This is with good reason, however, as the city boasts top-notch luxury real estate communities with breathtaking views and astonishing landscapes. Apart from that, Ashland boasts low crime rates and high-ranking schools, making the price tags of homes truly well worth it.
The more affordable homes in the city are relatively smaller properties with one or two bedrooms and one bathroom, making for great starter homes. A lot of these houses are also conveniently located just a short walk or drive from downtown Ashland's numerous establishments.
The neighborhoods of Northwest Ashland and Lithia Park are home to many of Ashland's high end properties, with median listing prices of $1.1 million and $824,500 respectively as of June, 2021. Homes in these neighborhoods have square-footages of around 2,000 to over 3,500, and boast top-tier luxury features, such as gourmet kitchens, heated swimming pools, rooftop decks, and wine cellars, among many others.
The most coveted properties in the city have unparalleled views and sprawling grounds surrounded by lush acreage. Many have easy access to hiking trails. Like other homes in Ashland, these luxury listings are only a few minutes from downtown, yet they guarantee privacy, so you get the best of both worlds.
Housing inventory
Housing inventory refers to the current supply of homes available for purchase. When the inventory of available properties is low and the demand for housing is high, a seller's market is created. This means that prices are expected to increase as buyers go on all-out bidding wars. On the other hand, when the supply is high and the demand is low, buyers have the upper hand. They have more listings to choose from and have less competition on the market.
Based on June 2021 data, inventory nationwide decreased year-over-year by almost 19%. June 2021 housing inventory sat at a 2.6-month supply at the current market pace, which is far below the ideal level of 6 months.
In Ashland, the decrease in inventory was around 10.34% from the previous year. While the supply of homes remains relatively low, inventory has been gradually improving as more and more sellers are entering the market and new houses are being constructed.
According to Zillow, low mortgage rates will continue to keep the demand up over the next year, which will push home prices nationwide up by 14.9%. Given the high demand, an increase in listings is expected to have only a minimal effect on inventory.
Housing types
Based on Neighborhood Scout's data, single-family homes with two to three bedrooms are the most common housing type in Ashland, making up 63% of properties in the area. These are followed by apartment complexes, small apartment buildings and duplexes, townhomes, and all other housing types. Majority of the listings have either 2 or 3 bedrooms.
A good number of homes in Ashland were built between the 1970s and 1990s in modernist and international styles. Roughly 20% of homes were built from the 1940s to the 60s, mostly in classic architectural styles such as Dutch and French colonial, Tudor revival, ranch style, and split-levels.
Ashland Homes Real Estate offers a wide array of listings, featuring homes in various price points and sizes. See our Featured Properties to get a good picture of the beautiful homes you can find in the city.
Lifestyle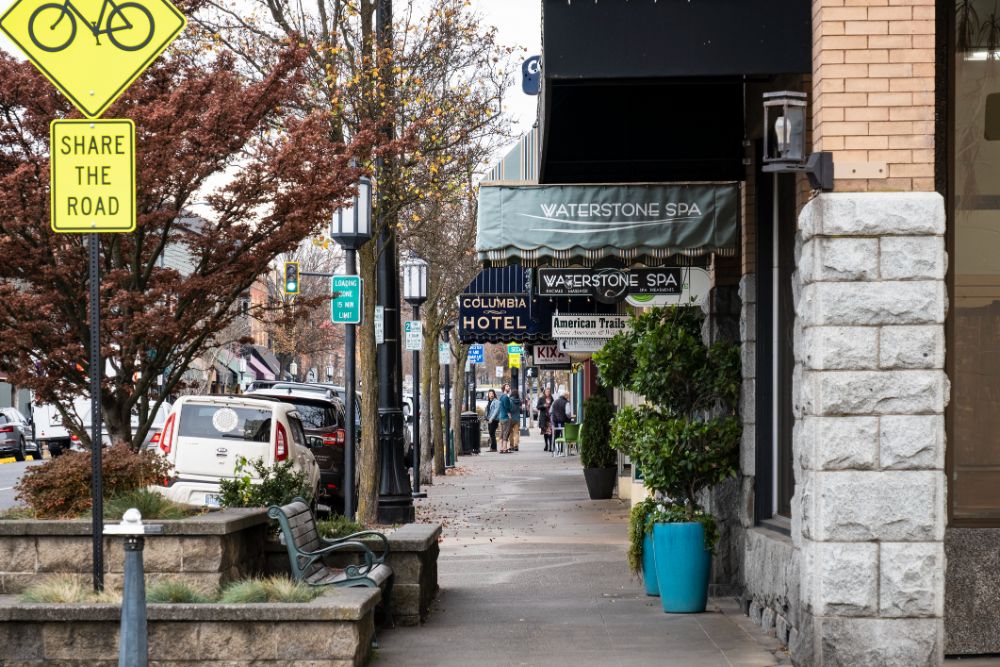 While single-family homes have traditionally been the preferred housing type in the country, their desirability is enhanced even more in these days of remote work and social distancing due to the COVID-19 pandemic. Many people are moving out of crowded apartments or condos and into detached homes where they have more space to self-isolate with the family and protect themselves from contracting the virus.
Moreover, with remote work increasingly becoming the norm, living in the suburbs where single-family homes are dominant has become a feasible option for many. As more employers adopt remote working and workers no longer find the need to live in congested urban areas close to offices, demand for properties in the suburbs and even in rural areas have significantly increased.
Ashland, with its wide open spaces and abundant nature, fits the bill of what many homebuyers today are looking for in a community.
Home appreciation rates
With demand still exceeding supply, appreciation rates for Ashland real estate have been above average over the last decade, and are seen to continue rising steadily. Housing in Ashland over the last ten years has had a cumulative appreciation rate of 57.76%, with an annual average appreciation of 4.66%.
With one of the highest home appreciation rates in the country, Ashland is shaping to be a great choice for real estate investments. If you're looking to set down roots in one place, it's a good idea to start scouting for your dream home in Ashland now before the prices of homes appreciate even further.
Mortgage interest rates
As market prices are starting to normalize, now is a good time to purchase a home while interest rates are still low. Closing on a house can take as long as 45 days, and buyers normally pursue mortgage rate locks to freeze the interest rate until closing. However, given the stability of interest rates this year, buyers can close without rate protection and may even get a chance to enjoy a decreased interest rate by closing.
The real estate industry has been benefiting from historically low mortgage interest rates, which have boosted home buying activities and kept the market strong.
Early in 2021, interest rates were at an all-time low. With the current state of the economy, mortgage rates have been kept close to these levels, ranging from around 2.28% for a 15-year fixed mortgage to 2.99% for a 30-year fixed mortgage as of August, 2021. While rates are forecasted to slightly go up by the end of the year, they are holding steady and are unlikely to rise significantly.
Market stability
Over the past year, the real estate market has been doing very well—home prices have gone up and interest rates are at an all-time low, resulting in unprecedented high demand. Such buoyancy, however, is leaving many buyers and sellers wary, fearing a repeat of the real estate bubble burst in the Great Recession of 2008. Given the impact of the COVID-19 pandemic on the economy and the real estate market, it's understandable for anyone to be worried about drastic shifts.
Economic experts say, however, that while the upward trend will definitely not last forever, it is unlikely that there will be another crash in the housing market this time around.
For one, loan standards have dramatically improved and have been tightened over the years. Today, people who apply for loans have to go through a more rigorous application process. This means that home buyers need to have better credit profiles and prove their financial capability before being approved for a mortgage.
Second, a recovering economy is a good indicator against a market crash. The U.S. economy is projected to rise by 5.3% in 2021. Coupled with the low mortgage rates and high demand, all signs point to the housing market remaining stable for the rest of the year and beyond.
Relocation
As previously mentioned, the COVID-19 pandemic saw the closure of offices and the widespread shift to remote working. Folks are now taking this opportunity to relocate from busy urban centers and into less congested communities with a wider range of real estate options.
Before the pandemic, only 21% of the workforce worked remotely. However, according to forecasts by Upwork, roughly 37.5% of the American workforce are expected to work from home over the next five years, with almost two-thirds working fully remote and one-third partially remote.
This means people now have more freedom to choose where to live. Those who still need to work in offices part of the time may feel a longer commute to work may be worth it. On the other hand, full time remote workers can essentially move to wherever they want.
First homes and investment homes
First-time home buyers were responsible for an estimated 31% of home sales in June 2021. Coupled with the increase in relocations, an increase in demand for larger properties has been observed as families set out to build multi-generational homes that can accommodate the needs of family members of various ages. Demand for luxury homes has also been on the rise as families look to create remote working and homeschooling spaces in their households.
Second-home buyers or investors accounted for 14% of home sales in June 2021. Even though housing prices are appreciating, a significant portion of second home buyers transact in cash. A good reason is that real estate value increases over the long term and will always be in demand. These investors see the advantage of securing investments now, since they know they are bound to reap the returns in the future.
Competition
With the ever-increasing demand and low mortgage prices, it is expected that competition among buyers will remain strong. These are some of the generational trends of home buyer demographics in 2021, according to the National Association of Realtors (NAR):
37% of buyers are between 22 and 40 years old, 24% are between 41 and 55 years old, and 37% of buyers are 56 years old and above
82% of buyers between 22 and 30 years old were first time homebuyers
81% of buyers bought a detached single-family home
62% of buyers chose a neighborhood for its overall quality, whereas 45% chose a neighborhood for the convenient proximity to their job
50% of buyers purchased homes in the suburbs or subdivisions, and 22% bought their homes in small towns
31% of home purchases were by first-time home owners
The median down payment is 12%
The median household income of buyers is $96,500
Homes were on the market for a median of 3 weeks before being sold
Home Features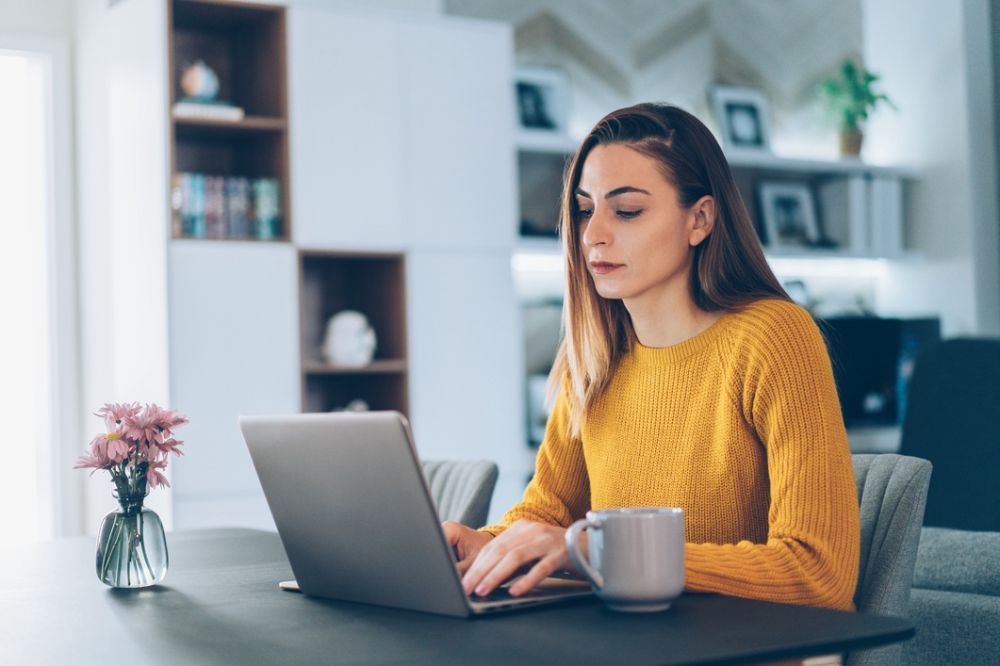 Homebuyers' preferred features are also changing with the times. Technology and the social distancing experience brought by the pandemic are playing huge roles in people's preferences when choosing a home.
Home office

In conjunction with the rise of remote working and homeschooling brought about by the COVID-19 pandemic, more buyers are looking for the functionality of an office in their homes. One of the most sought after features today is a home office or space that can be converted to one.

The prevalence of remote working and distance learning brought on a need for more partitions and enclosed spaces at home. People are looking for houses with more rooms so they can delineate working spaces from living spaces. Buyers also want their own space so they can minimize noise and distractions when they work or when their kids are in online class.


Smart home technology

There has also been an increase in the demand for smart home technology over the last few years. Examples of such technology are automated home security, smartphone-controlled lighting and entertainment systems, and digital assistants like Alexa and Google Home.

Coupled with the fact that the standard for work-life balance has shifted due to remote work, smart technology has become a sought after feature among prospective home buyers, especially among millennials.


Environmentally friendly features

The NAR research showed that most homebuyers prefer an environmentally friendly home. Buyers are looking for features that can lower their heating and cooling costs, as well as their commuting costs. Preferred installations include energy-efficient windows, doors, sidings, appliances, lighting, and landscaping. A relatively low but significant number of buyers consider solar panels as an important feature in their choice of homes.

How to find the best homes in Ashland, Oregon
Whether you're a first time or repeat buyer, or are searching for a good property to invest in, our agents at Ashland Homes Real Estate are equipped with in-depth information on the local market to make sure you find what you're looking for and more. To get started, you can view our updated listings here or contact our agents today.
Ashland Homes Real Estate has been serving clients throughout Southern Oregon for decades. If you are searching for houses and properties in Ashland or in neighboring communities such as Talent, Phoenix, Jacksonville, and Medford, you can trust us to help you find your dream home.
We at Ashland Homes Real Estate are committed to providing only the best service to our clients. We are a team of full-time agents and proud residents of Southern Oregon, with unparalleled insights and expertise borne out of years of living here. This is what has made us consistently rank among the top real estate agencies in Southern Oregon since we started in 1980.
Whether you're looking for a smaller starter home or a luxurious multi-million dollar property, a new modern home or a charming mid-20th century home, you are sure to find it in our listings.
Contact Ashland Homes at 800.334.7499 or email us at info(at)ashland-homes(dotted)com for more information.