Fun Recreation for Active Adult Living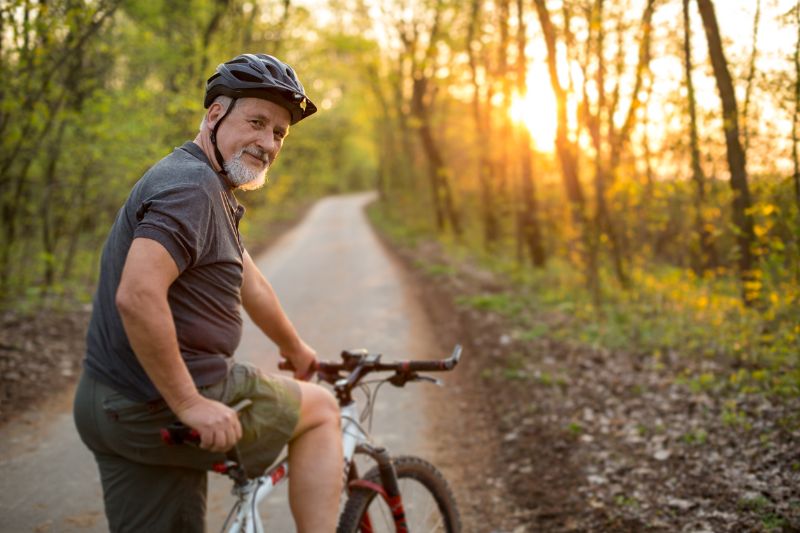 It's well known that engaging in regular physical and mental exercises are some of the most important things that older adults can do to keep themselves healthy. Embracing a more active lifestyle can help prevent many of the health problems that come with advanced age. Regular physical and mental activities will also help strengthen the muscles and the mind, which means that adults who continuously exercise can keep doing their day-to-day activities without becoming overly dependent on other people.
And it's not just relatively healthy seniors who should participate in an active lifestyle. In fact, according to medical professionals, those with difficulties or conditions should also engage in regular workouts and activities that their abilities and conditions allow.
Recognizing the importance of an active lifestyle, many active adult living communities often organize recreational activities for residents, not just to keep them healthy throughout their stay, but also for fun, and to foster a sense of community and friendship among residents.
Popular Activities For Active Adults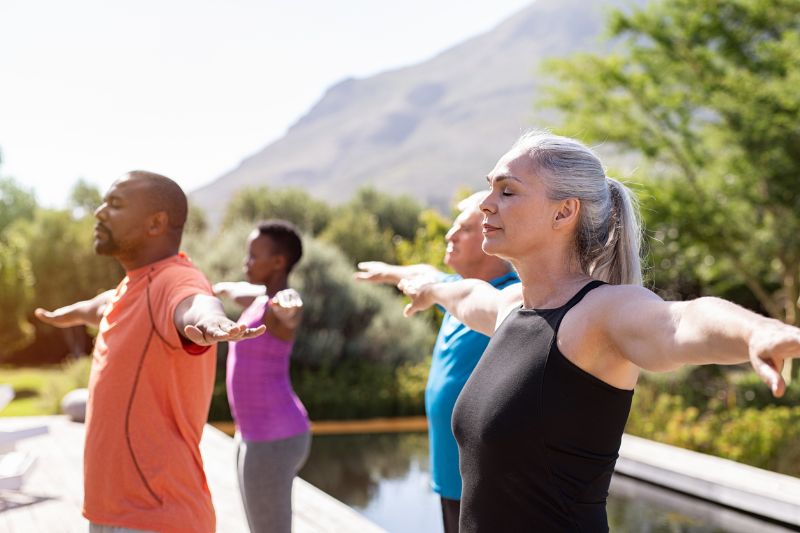 Engaging in physical and mental exercises is important for older adults. Here are some of the most popular activities that you can do in active adult living facilities and communities:
Active Games and Sports
Taking part in sports and other physically-demanding activities can help older adults maintain good muscle mass and achieve optimal cardiovascular health. These types of activities have also been shown to promote a healthy immune system, as well as supporting good mental health.
Some of the best physical activities and sports for older adults include the following:
Dancing, Karaoke, and Other Performing Arts
Healthy activities don't necessarily have to be limited to sports fields or fitness gyms. Take dancing, for instance.
According to researchers from the University Of Hawai'i, dance — regardless of style — has several important benefits for older adults. These include significant improvements in muscular strength and endurance, balance, and other aspects of functional fitness. The social and fun aspect of dancing, as well as the health benefits, has seen dancing added to the list of activities and programs in many active adult living facilities and communities.
An activity that is growing in popularity in active adult living facilities and communities is karaoke. Aside from being a wholesome and enjoyable communal activity, singing along to songs can help elderly people with their cognitive skills and respiratory function.
Parties and Other Social Gatherings
Parties and social gatherings are important activities for elderly individuals, and you'll find these activities regularly set up for those who live in active adult living facilities and communities. Social gatherings can help reduce the very real problem of social isolation among older adults, which in turn can help minimize other physical and mental health issues. It could be argued that the older you get, the more important it becomes to keep engaged in a happy and fun way with others in your community.
Traditional Games and Puzzles
Bingo Night is good for you. Holding game nights provide a lot of significant benefits to the elderly in terms of maintaining good cognitive function, mental clarity, and memory retention. You could do sudoku alone, and there's no harm in that, but Bingo adds a social and competitive element to a mental activity, making it more fun and beneficial.
According to a study published in The Journals of Gerontology: Series B, board and card games can actually help stave off mental health decline in seniors, with people who played more games in their 70s found to be more likely to maintain healthy cognitive function in their older years compared to seniors who did not.
Some of the games that benefit seniors in active adult living communities include the following: chess, Bingo, checkers, Scrabble, Cranium, and Trivial Pursuit.
Animal Interactions
Pets such as dogs and cats can provide more than just companionship. This is according to several studies which show that taking care of animals can increase fitness, lower stress, and bring happiness to older adults.
The same effects can be found in animal-assisted interventions such as animal-assisted activities (AAA) and animal-assisted therapy (AAT), both of which are becoming more popular with older adults.
Looking after animals can be especially rewarding when you're older and you've already taken care of and raised your kids.
Gardening, Bird-watching, and Other Outdoor Pastimes
Spending time in a natural environment can also prove beneficial to older adults, with activities like gardening and bird-watching known to have positive effects on the elderly. Gardening, for instance, has been linked to several beneficial effects such as improvements in cardiovascular health, reduction of stress levels, and improved joint health. Bird-watching, on the other hand, has been linked to positive health benefits, including improved heart health, better sleep, reduced feelings of loneliness, and increased mental alertness.
Arts and Crafts
Learning arts and crafts does so much more than just making our lives colorful — it also helps stimulate the mind and reduces cognitive impairment in adults. This is according to the American Academy of Neurology, which found that individuals who engaged in creative activities like drawing, painting, coloring, journaling, and crafting during their midlife and late-life, had a much lower risk of cognitive impairment compared to those who didn't.
This benefit, the study said, predominantly stems from the activities' ability to help people cope with stress, depression, and anxiety. These activities, the study added, also helped enhance fine motor skills, reduce pain, boost self esteem, and improve communication skills, all of which led to an improvement in quality of life.
Active Learning
Just like our muscles, the mind suffers when it's neglected, or when it doesn't receive any stimulation. Many experts believe in the importance of adding active learning and other cognitively demanding activities to active adult living programs.
Among its proponents are researchers from The University of Texas, who found in a study that older adults who pursued cognitively engaging activities later in life had significantly more improvement in their episodic memory, visual imagery, and processing speed compared to individuals who didn't.
Outings and Excursions
Numerous studies note that outings and excursions provide benefits such as enhancing the elderly's well-being, raising their self-esteem, and reducing feelings of loneliness and isolation.
Not only that, but according to the College of Occupational Therapists, the activity and movement involved in outings and excursions can also reduce the occurence of health problems such as joint contraction, respiratory infection, and hypertension.
Some activities that can be organized in active adult living communities include trips to the theater, museums, and zoos.
Reasons why being active is important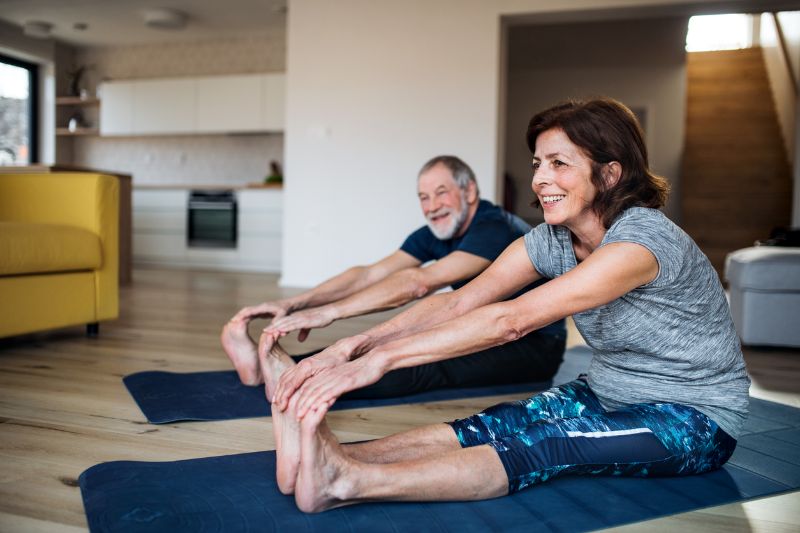 Older adults tend to spend an average of 10 hours or more each day sitting or lying down, making them the most sedentary of all age groups. Because of their inactivity, older adults tend to have higher rates of falls due to weakened bodies and poor balance, they're often more obese, and have higher rates of heart disease compared with the general population.
Improve how the brain works
As mentioned earlier, living an active lifestyle can lead to a variety of mental health benefits. For instance, regularly engaging in exercise and physical activities can spur the production of mood boosters which can help reduce stress and fight depression. Regular physical activity can also lead to a much lower risk of dementia.
Heal, establish, or maintain relationships
Active adult living communities are often advised to set up group exercise programs such as walking groups and aerobics classes for their residents. This is because many older adults have difficulty maintaining an active social life, which can lead to prolonged bouts of loneliness, anxiety, and depression.
By turning exercise programs and workouts into group activities, older adults can establish social relations with their peers. This can boost self-esteem and help individuals develop a greater empathy towards others, as well as help them become more trusting and cooperative in their relationships.
Improve mental and emotional well-being
Regular exercise produces endorphins which act as a stress reliever and leaves individuals feeling happy and satisfied. Also, regular exercise and physical activity has been linked to improving sleep. Older adults who suffer from insomnia and irregular sleep patterns often find improvement in their sleep patterns after exercising.
Extend life and improve physical vitality
Aside from keeping the body strong and improving its mobility, regular physical activity and exercise can extend an adult's life. Exercising can help improve overall immune function, which is important for older adults whose immune systems are often compromised. There's also the benefit of preventing the occurrence of atrophied muscles, breathing problems, and unsteady balance in older individuals.
The United Kingdom's National Health Service (NHS) notes that there is strong evidence that people who are physically active have a much lower risk of developing heart disease, strokes, type 2 diabetes, some cancers, depression, and dementia compared to more sedentary individuals.
Another benefit that can be gleaned from regular exercise and physical activity is a faster healing process. According to a study, active adults have wounds that heal as much as 25 percent faster than those who do not exercise. It is even recommended that older individuals start an exercise program after an injury or surgical procedure, if their condition permits, as it may allow them to benefit from improved healing.
Points to keep in mind before adopting activities for active adults
All older adults can benefit from regular physical activity — even those who have medical conditions such as arthritis, heart disease, obesity, and high blood pressure.
Before engaging in any physical activity however, there are several key points that should be kept in mind:
Ask doctors for advice – Older adults should ask their medical care providers for advice if they are planning on adding exercises to their daily routine or significantly increasing their level of activity. Doing this allows their doctor or medical care provider to make recommendations based on their health history, such as exercises to avoid, as well as how to get the most out of their new exercise routine.
Start slow – Abruptly adding an exercise or workout program to your daily routine can prove harmful to the body. To prevent problems such as injuries from happening, older adults should start their new routines at a gentle pace. This means giving themselves plenty of time to warm up to their routine, and only increasing the amount of time they exercise once their stamina improves.
Monitor their progress – Older adults should aim to have their personal fitness assessed six weeks after starting their program and then again every few months. Doing this will help them spot things that may need improvement, as well as things that are working for them. Regularly monitoring your own progress can also give older adults a sense of purpose, and enhanced motivation.
Find a place that's conducive toactive adult living– Staying active can be quite challenging for older adults, especially those who live alone. However there are many communities that promote full-body wellness. It is likely these communities also have pre-planned classes and outings for residents. Those who choose to age in place, on the other hand, should find homes in locations that have easy access to medical and fitness facilities, as well as amenities that can guarantee a more comfortable lifestyle such as markets and restaurants.
Find the perfect home in Ashland today
Older adults need a place where they can comfortably spend the rest of their lives — a task that Ashland Homes Real Estate Inc. can help them with.
As a leading real estate firm in Ashland, OR, Ashland Homes Real Estate Inc. has a proven track record when it comes to finding the right retirement communities for our clients, as well as a stellar portfolio of properties that they can live in should they choose to age in place.
Equipped with four decades of experience in the Ashland housing market, we have the skills and experience needed to give all of our clients a seamless, and stress-free real estate buying experience. We're privileged to represent some of the best homes and real estate for sale in the area.
Allow Ashland Homes Real Estate Inc. to help you select a retirement community or home. Get in touch with the Ashland Homes Real Estate team today by calling 800.334.7499, or by sending an email to info(at)ashland-homes(dotted)com.