Everything You Need to Know About Medford Railroad Park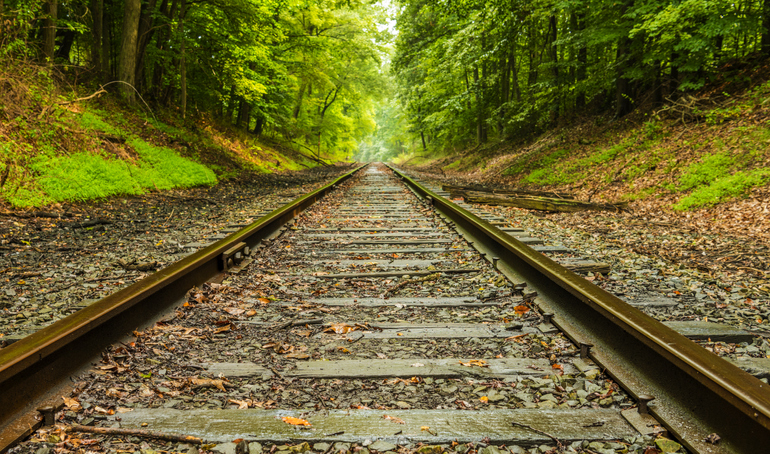 Medford, Oregon, is a city that is full of fantastic attractions and amenities. No matter what your interests are, there is always something to go and see. Residents can enjoy a number of fantastic parks and green spaces. One of the best attractions that everyone should visit is the iconic Medford Rail Park. The state owes a lot of its development to the transcointel railroad, which helped it develop the area both commercially and culturally. The Medford Railroad Park is the best place to learn about this importance, and also to enjoy the many activities on offer. In this article, you will be able to learn everything you need to know about this spectacular destination.
The Medford Railroad Park spans over forty nine acres, and it offers a range of experiences to get involved in. It is a pretty huge area, and there is so much to see. The development of the park first began in 1979 by the City of Medford in collaboration with the National Railway Historical society. The goal was to make a unique park that would showcase the railroad heritage of the state. It has since become a huge success with regular visitors coming from Oregon and out of state. There are many official clubs that can be found in the park, and they all provide a unique experience that is both informative and entertaining. There are no fees for entry, and the park is open from 8am to 5pm, 7 days a week. However, certain attractions are open during specific months and times, which makes it important to
check before you head out.
http://www.ci.medford.or.us/Page.asp?NavId=4384
http://101things.com/delnorte/medford-railroad-park/
Ride Miniature Steam Trains
One of the best activities to get up to is to ride the exciting miniature steam trains, which are referred to as "steamers". From the 2nd and 4th Sunday of each month from April to October, all visitors can ride these trains for free. These trains offer a wonderful experience that will allow you to take in the wonderful views on top of these iconic trains. The trains have been precisely built to scale, which means you can enjoy all of the little details. There is a mile long loop that will allow you to see a lot of the park.
Working Telegraph System
Before the telephone, the telegraph was the best way to send communication. You can relive the old nostalgia by taking part in the working telegraph system that allows visitors to send and receive messages across the park. It is great for children and adults alike to get a hands-on experience with the technology that was so influential in the country. It really is a lot of fun to be able to use the technology in real life. You can also see live demonstrations of Morse code and Morse telegraphy. These technologies were vital for allowing the East coast and West coast to communicate with one another.
Railroad Park Pavillion
Access to the Railroad Park Pavillion can be reserved beforehand. This is a separate area of parkland that is partially covered. It also provides access to the exciting Bear Green Creekway.
Railroad Museum
One attraction that is definitely worth seeing on a trip to the Railroad park is the fantastic museum. You can learn more about the history of the railroad in Oregon and also about the development of the railroad park itself. It is well worth paying a visit to the museum since it has some exciting exhibitions. The museum has something to enjoy for adults and kids alike. This is a museum that offers an engaging experience where you can learn so much about the history of steam train development.
Picnic Area
As well as a range of excellent attractions, there is also a large picnic area which allows you to enjoy lunch in this beautiful setting. The picnic area is always open, which makes it a convenient place to eat and enjoy the views. You can come to the railroad park with your family and bring along some tasty food to enjoy. There is nothing quite like having a summer picnic in the vicinity of such spectacular views.
Historic Railroad Equipment
One of the best attractions in the park is the range of authentic historic railroad equipment. This is life-sized equipment that was regularly used on the steam trains in the past. It is fascinating to see this equipment up close and to get a better idea of the pivotal role that it played. This was the equipment that allowed the railroads to run in the first place, and to see them still in working order is amazing.
Picturesque Destination
The park's location allows you to get a fantastic view of the mountains and natural elements. You can ride the trains and have a look at some of the wonderful natural beauty that Medford has to offer. There is so much stunning scenery to take in when you visit this railroad park. For those that love the outdoors and nature, this is definitely the best place to be in Oregon.
The West Coast owes a lot of its development to the invention of the steam train. If you want to understand the history of Oregon, then it is vital to understand the pivotal role that the development of the train had. You will now have all the information you need to have the best experience in Medford Railroad Park. You may even be looking for a property that allows you to be closer to this park, and many others in the wonderful city of Medford, Oregon. If you want to purchase your dream property in real estate, then you should rely on professional real estate agents that know the area better than anyone else. Contact us on…