Busting the myths of first-time home buying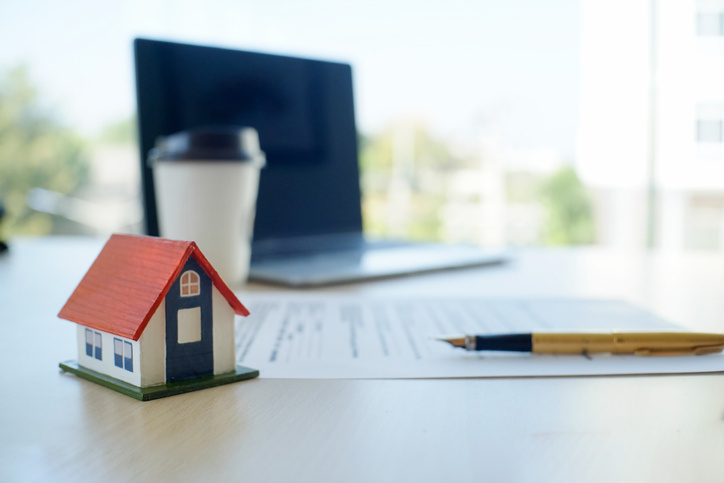 Buying a home can be both exciting and overwhelming, especially if it's your first time. With tons of new information to process and things to consider, it's easy to come across misleading real estate advice.
Buying a home can be both exciting and overwhelming, especially if it's your first time. With tons of new information to process and things to consider, it's easy to come across misleading real estate advice.
Start your first home buying experience on the right foot. Let's break down some of the most common myths and misconceptions about home buying.
1. "You should shop around for houses before applying for a loan." 
It should be the reverse. Shop for loans and get pre-approved before you begin your home search. Here are a couple of reasons why.
First, loan applications can take some time, depending on your financial situation. You might have to improve your credit rating, settle outstanding balances, and whatnot. Second, getting pre-approved for a mortgage loan will help you set realistic expectations on what you can afford.

The application will look into your credit score, savings, debts, and the like to determine how much you can borrow. Third, most home sellers these days require a pre-approval letter from interested buyers.
2. "You need to put a 20 percent down payment." 
Although it's ideal to put down 20 percent, it's not the rule. In some cases, taking the time to save up for a bigger down payment could cost you the home of your dreams.
Nowadays, there's a multitude of loan programs out there catered to the needs of first-time home buyers. Some private lenders offer loans with only 5 to 10 percent down, while government-backed loans such as the Federal Housing Administration's (FHA) can let you borrow money with only putting down 3.5 percent.

This is another reason why it would be best to get a loan before buying a home. You'll be able to explore your options and find one that suits your interests and finances.
The downside to paying less than 20 percent is you have to get private mortgage insurance (PMI). This will add to your monthly payments. This, and that it will take you longer to build equity. 
3. "Mortgage lenders are all the same."
Mortgage lenders have different loan program with their own rates and fees. To get the best mortgage deal possible, shop around, ask for quotes, and compare rates.
Finding the perfect mortgage deal can be as time consuming as finding the perfect home. You have to do your due diligence and consider the advantages and disadvantages of each deal that comes your way.
Remember to watch out for deals that promise low interest rates because they usually have expensive additional costs. Something that sounds too good to be true probably is. Always ask your potential lender about extra fees and how they affect your payment plan.
Shopping around for loans also puts you at a great advantage. Because you know what the rates are, you can negotiate the terms of your preferred loan to better suit your needs. 
4. "You should spend the maximum of what you're qualified to borrow."
It's never a good idea to spend the maximum amount you're allowed to borrow or too far at the high end of your budget.
Just because a lender lets you borrow up to a certain amount doesn't necessarily mean you should. Maxing out your loan or budget can lead your costs to snowball out of control.
When choosing a home, stay within the middle or low end of your budget so you can keep up with costs and prepare for any emergency expenses. 
5 ."The home's down payment is the only thing you have to pay."
The down payment isn't the only upfront cost you need to shoulder. You should also add property taxes, utility costs, maintenance fees, insurance, moving expenses, and other related costs to the equation.
This ties it with myth no. 4: spending the maximum amount you're qualified to borrow on the house. Consider these costs when shopping for a home or you might end up purchasing a house that's actually more expensive than you think. 
6. "It's cheaper to buy a fixer-upper."
Fixer-uppers, up front, may be more affordable than other properties. In most cases, however, the cost of renovating, remodeling, and repairing a fixer-upper could cost more in the long run compared to buying move-in ready home.
Cosmetic issues are not the only thing to be addressed when fixing a fixer-upper. There could be significant structural damage that must be repaired in order to make the house habitable.

If you're buying an older fixer-upper, you also need to update it to abide by today's building codes. Worst-case scenario is you buy a fixer-upper that is beyond redemption.

If you have your eye on a fixer-upper, take a home inspector with you to take a look at the property and assess its potential. 
7. "Foregoing the home inspection will save you money."
Getting a home inspection can actually help you negotiate a better deal. It can also save you from buying a property with major defects.
A home inspection covers the whole house, from the plumbing and HVAC system to the roof and foundation. The home inspector is there to find faults in places you wouldn't even think of looking.
Once you've received the results of the inspection, you can use it to leverage the seller into paying for repairs or reducing the costs of the home. If the defects are too significant, you can also choose to back out of the sale.
8. "Not hiring a real estate agent will save you money."
The truth is it's quite the opposite. Hiring a real estate agent can save you money, as well as time and effort making your buying experience as easy as possible.
Buyers don't pay their agent's commission out of pocket. When you buy a home, the commission from that sale will be divided between your agent, the seller's agent, and their respective brokerage.
Real estate is a complicated business which requires extensive market knowledge and expert negotiating skills. Having an agent means you have someone who can advise you to make better informed decisions.
When you don't have an agent looking out for your interests, you might get shortchanged in the negotiating table and pay more than what you should have.

Ready to buy a home in Southern Oregon? Call Ashland HomesReal Estate today! Get in touch with the team by calling 800.334.7499 or 541.482.0044. You can also send an email to [email protected].