Best Restaurants in Medford Oregon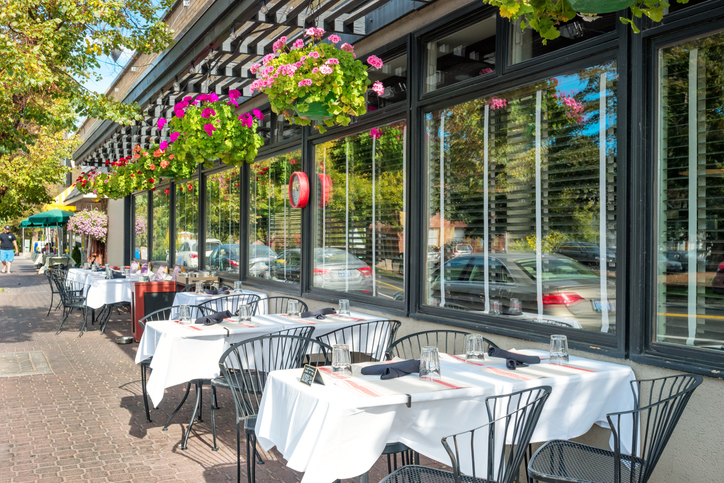 Medford, Oregon is a wonderful location that has many fantastic amenities to enjoy. When looking for somewhere to eat, there are always plenty of options available. In this article, you can learn more about the best restaurants in Medford, Oregon, that are definitely worth trying.
Bambu
106, 970 North Phoenix Road, Medford, Oregon, 97504
541.608.7545
If you're in the mood for some fantastic East Asian food, then you should definitely check out Bambu. This restaurant was first opened in 2001, and ever since then, it has become a favorite in Medford. It has picked up many rave reviews and awards over the years. You can try a variety of East Asian dishes from Vietnam, Japan, and the Philippines. Bambu puts their own creative spin on classic dishes and delivers a fantastic dining experience. You should definitely try the Pacific Rim crab cakes and the Thai tofu. Many of the dishes are made to share, which makes this place perfect for meals with family and gatherings with friends.
BricktownE Brewing Company
44 South Central Avenue, Medford, Oregon, 97501
541.973.2377
For those looking for a cozy atmosphere alongside great food, the BricktownE Brewing Company is a top pick. It is open 7 days of the week until 8pm, which means you can pop in whenever you feel like indulging in some classic American favorites. The family-friendly vibe alongside the range of vegetarian/gluten free options makes it a top choice for everyone. Some of the highlights include the battered fish, the 'ghost' burger, and the beer cheese soup.
Buttercloud Bakery & Cafe
315 South Front Street, Medford, Oregon, 97501
541.973.2336
If you want to visit a relaxing cafe that offers an artisan dining experience, then the Buttercloud bakery & cafe is the place to be. This place has an excellent selection of both sweet and savory foods. You can expect some delicious bakery food such as scones, sticky buns, and many other desserts to enjoy with coffee/tea. However, alongside these fresh baked goods, they also offer a biscuit sandwich with a fried egg, and many salads/soups. This is a perfect place to visit for breakfast and brunch since it has such an inviting atmosphere.
Who doesn't love Tapas? Nobody pulls off Spanish dishes better in Medford than the Elements Tapas Bar. There is a huge collection of traditional and modern Tapas dishes. You can enjoy some wonderful salads, flatbreads, paella, and a range of tasty combinations. The best thing about Tapas is that you can try many dishes which are made to share. There is a great combination of local American dishes, and authentic Spanish dishes which means there will definitely be something for everyone to love. There is also a bar in this restaurant that serves beer alongside a full wine list, and some imports from Spain.
Jaspers Café
2739 North Pacific Highway, Medford, Oregon, 97501
541.776.5307
This next establishment has been proudly serving the people of Medford, Oregon since 1976. It is the place to be when you want to tuck in to some delicious American favorites. They have more than 40 types of specialist burgers, which include many vegetarian options. There is a wonderful variety of meat served in these burgers, which includes bison, elk, beef, and even kangaroo. All burgers are served with fresh meat, so you can always enjoy the best experience. As well as burgers, this establishment also serves over 20 flavors of thick milkshakes. If you want to sample the best burgers and milkshakes that Medford Oregon has to offer, then head to Jaspers Cafe.
Jefferson Spirits
404 East Main Street, Medford, Oregon, 97501
415.001.349
If you need a lift in spirits, then you should definitely consider going over to Jefferson Spirits. This pub restaurant is the perfect place to go for a casual lunch and some fine premium liquors. You can treat yourself to some malt whiskey, beer, and wine. In terms of food, there are a range of options on offer including sliders, sandwiches, salads, and much more. We definitely recommend that you try the warm Brie with bacon jam. The lighting and general atmosphere makes this place perfect to visit in the evening with some friends.
Larks Restaurant
200 North Riverside Avenue, Medford, Oregon, 97501
417.744.760
One of the best restaurants that really shows off Oregon cuisine is the Larks restaurant. They are dedicated to sourcing the best local ingredients to come up with creative dishes that truly show off the culinary excellence that the state has to offer. One of the most noticeable aspects of the restaurant is the funky 1960s design. You will be transported back to the 60s after you take a seat. From there, you will be presented with a range of tasty dishes. There are many vegan and vegetarian options to choose from, which means that no one will left out. You can come here for lunch, weekend brunch you can come to sample some excellent regional wines/beers. This is a restaurant that will definitely make you appreciate the dishes of Oregon.
Rosarios
2221 West Main Street, Medford, Oregon, 97501
417.732.230
If you are looking for the best Italian cuisine in Oregon, then Rosarios is the place to be. They have been serving wonderful and authentic Italian food since 1975. The restaurant has a natural charm that will leave you wanting to come back for more. Everything is made fresh from scratch, and many of the recipes are a family secret that came directly from Italy. You can enjoy a range of Italian dishes and wood fired pizzas, and there are many vegetarian options to savour. If you want the real Italian dining experience, then you should definitely pick Rosarios.
All of these restaurants provide an exceptional atmosphere and offer a range of delicious meals. Looking to move closer to these wonderful dining establishments? Get in touch with our team, and we can help you find your ideal home in Medford, Oregon. Contact us on…