Benefits of working with a real estate agent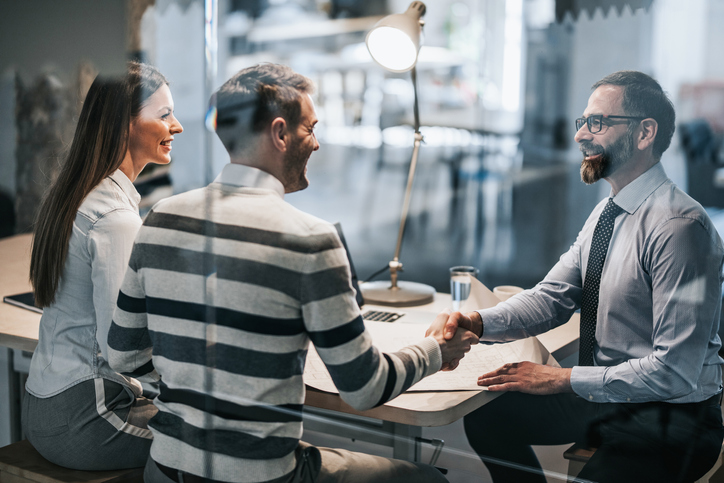 Buying or selling a home in Ashland, Phoenix, and other nearby communities?
You don't have to do it alone – enlisting the services of a local real estate expert can help you achieve incredible results, not to mention keep stress levels low.
Although an increasing number of real estate transactions in the United States are For Sale By Owner, or FSBO, with 7% of FSBO transactions accounting for all home sales in 2017, there's simply no substitute for the guidance of a professional.
Here's why it's worth reaching out to an agent when buying or selling property.
Knowledge and expertise
National and state laws require aspiring agents to obtain the necessary training, qualifications, and experience that make them fit for the job.
In Oregon, the broker license is considered the entry-level license for real estate agents. Basic qualifications include:
These basic qualifications help ensure that aspiring agents are prepared for the college-level courses they will be required to take.
The State of Oregon requires applicants to complete 150 hours' worth of broker pre-licensing education with an agency-approved school.
This covers seven courses in total:
10 hours in property management
15 hours in real estate agency
15 hours in real estate contracts
20 hours in brokerage
30 hours of real estate law
30 hours of real estate finance
30 hours of real estate practice
Education and training cover a wide range of real estate topics. Aside the general principles of real estate, which encompasses fiduciary responsibilities, disclosure obligations, agent and broker responsibilities, termination, and agency relationships, aspiring agents will also learn about the following:
Liens
Easements
Leaseholds
Land use regulations
Property taxes
Regulation of environmental hazards
Homeowners association (HOA) regulations
Market value
Real estate appraisal
Lender requirements
Reverse mortgages
Financing regulations
They must also pass the Oregon Real Estate Exam, undergo a background check, and work under the supervision of a principal broker in order to receive their license.
The combination of classroom and experiential learning ensures that a licensed real estate agent has the basic competencies needed to execute transactions smoothly. When you work with a real estate agent in Oregon, you can leverage their skill and expertise so that you may avoid the common pitfalls of buying or selling a home.
Accountability
According to the Oregon Association of Realtors, common law imposes fiduciary, or legal, duties on real estate agents:
Loyalty
Obedience
Disclosure
Confidentiality
Diligence
Accounting
That means that an agent is mandated by common law to look out for your best interests throughout the course of your partnership.
Moreover, Oregon law provides that a buyer's or seller's agent has the following obligations:
They must deal with you honestly and in good faith
They must show you all written offers, written notices, and other written communications to and from all parties involved in a time-sensitive manner regardless whether the property in question is subject to a contract for sale, or whether you're already committed to a contract to purchase
They must disclose material facts known by the other party's agent and which may not be apparent or readily ascertainable to you.
Click here to learn more about agents' obligations under Oregon law.
This means that an agent is duty bound to you as their client, unlike, say, a friend or family member who volunteers to act as a middleman between you and another party. You can seek legal remedies should an agent fail to observe their duties compared to someone who is not licensed to handle real estate transactions in Oregon to begin with.
Code of ethics
All Realtors must abide by the National Association of Realtors (NAR) Code of Ethics for the sake of the public. They must observe the utmost professionalism when dealing with clients at all times. Because of this, you can expect to receive a high standard of service from a Realtor.
The Code of Ethics calls on Realtors to remain objective, advise clients accordingly, and refrain from misleading them in terms of a property's market value or any amount of money they may save when enlisting their services.
Click here to read the full document.
Results
The Close states that roughly 92% of homes are sold with the assistance of an agent or broker. Moreover, NAR statistics show that FSBO listings sold for less than agent-assisted listings at $200,000 compared to $265,000 on average in 2017.
NAR also stated that FSBO sellers reported having difficulty pricing their homes correctly, understanding paperwork, and preparing their homes for a sale, among other tasks.
Organization
Between open houses, disclosures, inspections, and escrow, it can be very easy to drop the ball on your paperwork. Incomplete paperwork and inaccurate information can cause delays in the transaction, which results in great frustration, or worse – force the other party to walk away from the negotiation table altogether.
Hiring an agent will ensure that you understand all the papers that you're signing and that you don't miss anything when working with tight deadlines.
Time and energy
Many clients make the mistake of thinking that they'll save more time if they list of hunt for a property on their own. After all, it lets them skip agent interviews, meetings, and so on – but the reality couldn't be more different.
As a seller, going down the FSBO route means having to do everything yourself, from repairing and staging the home to communicating with potential buyers and going through stacks of paperwork. Even if you had a good understanding of construction, marketing, and market trends, you'll have to do all of it on top of your day job and family obligations like looking after the kids.
Working with an agent lets you have a life during the sale of your home. With a professional working around the clock to close the deal, you can have more time and energy to devote to other aspects of your life.
Ready to work with an agent? Ashland Homes Real Estate, Inc. has been offering quality service since 1980. Get in touch with them here. You can also reach them at 800.334.7499 and Info(at)Ashland-Homes(dotted)com.