Marika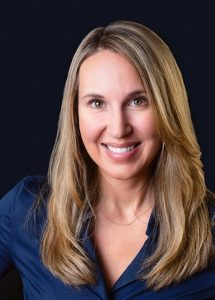 Marika Donovan, NCIDQ, LEED AP
Broker
License : 201208875
541-482-0044 Ext. 108
541-631-8777
Fax : 541-482-0046
Marika Donovan has been involved in the construction, design and development industry for over 13 years. She began her journey working for a commercial developer in Denver where she attended The Art Institute of Colorado and obtained her BA in Design. The following 8 years, she worked as a designer for two award-winning commercial/hospitality architectural firms in both Las Vegas and San Diego. In 2008, she began her own design studio in La Jolla, and while keeping her foot in the door of the hospitality and commercial design industry, she also found a new love in residential design.
She and her husband Jesse welcomed their first child in 2012. With the eagerness of raising her daughter in a wonderful, small town with lots of family and friends, they chose her husband's hometown of Ashland, Oregon. With a distinctive vision and a passion for each unique, residential property she visits, she decided to follow along the next step in her journey at Ashland Homes.
As a published, licensed interior designer and LEED accredited building professional through the US Green Building Council (USGBC), Marika brings a vast range of knowledge with her to Ashland Homes. She has been an active member of the Commercial Real Estate Executive Women (CREW) organization as well as ASID and IIDA. She has been an active member of the Junior League of San Diego as well as donated hours of professional services to help raise money for many deserving charities. Marika's positivity and patience enable her to maintain lasting relationships with her clients. If you're looking for someone to help search for your next home or investment property, or need assistance listing your existing property, Marika will use her unique knowledge, and care to work diligently to meet all of your needs and expectations.