Justin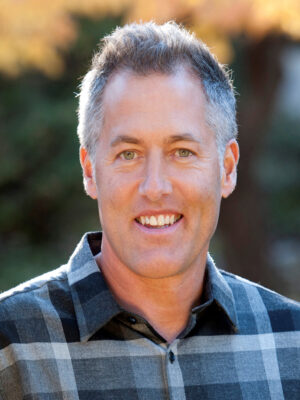 Justin Donovan, GRI
Broker
License : 200108121
541.482.0044 Ext. 109
541.890.6673
Fax : 541.482.0046
Originally from the East Coast, I first became an Ashland resident in 1980.
After graduating from Ashland High School in 1990, I joined the United States Naval Seabees. My tour with the Armed Forces provided many rewarding experiences, took me to various locations throughout the world, which in turn allowed me to see different cultures first hand, opening my eyes to the big picture of just how awesome this planet really is.
My work interests later turned to construction, the resort and hospitality industry and finally, real estate. I have traveled and lived in some incredible places throughout the United States, yet my love for the beautiful Rogue Valley eventually led to my return. The moderate climate, culture & extensive variety of outdoor activities offered here, continues to confirm this is an amazing place to live and for my wife and I to raise our children.
I earned my real estate Broker's license and joined Ashland Homes Real Estate in 2001. I continue to approach my life and work with the knowledge that every day presents new challenges and opportunities for growth. I strive to maintain performance satisfaction with all of my clients. I pay attention to their expectations, actively listen and assist in guiding them to achieve their goals.
"The reward for work well done is the opportunity to do more." — Jonas Salk
Client Testimonials
I wasn't looking forward to selling my home – to the lack of privacy or the inconvenience to myself and my tenant. But Justin Donovan at Ashland Homes made the experience painless. From our first meeting, I was convinced that this realtor was truly working on my behalf. He answered my concerns in a straightforward way. He was patient, highly available, and proactive about obtaining county records and other pertinent information. Justin combines a deep understanding of the Ashland real estate market with an honest interest in people. He went the extra mile to get me the best price possible for my home – all the time demonstrating sincerity and real consideration for me, my tenant, other realtors and clients. He collaborated with other highly respected realtors to sell my home quickly and at an excellent price. Over the course of our brief acquaintance, I gained great respect for Justin and learned to trust his advice. I recommend him to anyone who wants to buy or sell a home in Ashland, Oregon.
I was moving to Ashland, OR, and planning to buy a home. Justin Donavan was highly recommended as the one of the best realtors in Ashland. Justin and I worked together way before I left my home in Colorado. By the time I arrived in Ashland it was but a few weeks before we found the perfect house and we closed 30 days later! Justin leads the way with a calm demeanor but with tons of energy and expertise! As a realtor, he is on top of the game at every step, incredibly reliable as well as thorough. In addition, Justin is a terrific resource for newbies to town. He cares about his clients and it shows brilliantly through his actions. One of the nicest things he told me when he gave me the keys is that our friendship does not end with the move in! He has since helped and supported me with the various demands of relocating always with graciousness. I highly recommend him and will be doing so with others moving to the area.
We cannot speak highly enough about Justin and the fantastic job he did selling our house. We are out of town sellers, and Justin took charge, taking care of every detail. His advice was spot on, and he made what is normally a stressful process, painless! If you are looking for an agent who is knowledgeable and professional, with attention to detail look no further!
The only way to describe the experience I had with Justin, was as if my best friend was my realtor. From the beginning he wanted to understand my most complex needs and requirements. And as I evolved in the specifics of my search, so did he. When he found the house that I now call a home, he brought me into it just as excited as I was. After that, the process of escrow and all the complications that come with that were a breeze with him as a team mate. You could not get a better agent in this valley.
Justin Donovan did an amazing job helping us buy a house in Ashland. His deep knowledge, not just of the real estate market, but of the people and places in the Rogue Valley was invaluable to us coming from outside the area. There were a couple potential issues that came up in the negotiation. Justin was ever calm and always focused on his customer, he headed off problems and kept everything on track.
Justin is just such a nice guy who is very pleasant to be around. His professional skills though – we can't thank him enough for those!
Justin helped me buy a home in Talent recently and get it at a good price. The whole process went smoothly and quickly and he stayed in communication to make sure things were taken care of on time. He also sold a home for me in Ashland two years ago, so I learned then that he is a conscientious, trustworthy agent who cares about his clients. I would definitely choose his services again for my real estate needs.
Justin Donovan is a professional in every sense of the word. My husband and I have bought and sold 8 homes / properties between us. We agree that Justin made the buying of a recent home in Ashland, Oregon the best real estate experience yet. His expertise at every turn, even temperament, sense of humor and deep knowledge of the region and market allowed us to thoroughly enjoy the process. We looked forward to each outing with Justin as he took ample time to share local history, changing trends and helpful recommendations such as where to eat, shop, play etc. He always advised us in a respectful way that made room for us to be ourselves, express our likes and dislikes – which often differed between my husband and I – so that we never felt pressured in anyway, in fact quite the opposite. We will miss looking at homes with Justin, but grateful to have met him and to now own our dream home in Ashland.
Justin was great to work with when looking for our home. He is laid back and relaxed, which makes it easy to look at houses and form our own opinions of them. He was knowledgeable of the different areas and the current market; helping us make an informed decision and appropriate offer. During negations, he was persistent enough to get us a great deal. I'd recommend him to anyone buying a house in this area.
Justin Donovan is terrific! In our case, we were looking to move to Ashland from another state and we were far enough away that we needed a buyers' agent who clearly understood what we were looking for. We had one visit in April at which time Justin showed us some houses and further refined the goal. We had a moving deadline of early July. He got a hot lead on a house not yet on the market and got us the first look on the place in June. We made an offer the same day and closed a month later. Justin found us the perfect property at a very fair price. He is a true professional who we do not hesitate to recommend to a buyer or seller. Justin makes it happen!
Justin made purchasing a home in Oregon from out-of-state easy. We flew into town and Justin was able to free up his time to show us homes for the few days that we were there. We found the perfect home to retire to. We were worried about taking care of all the details from so far away, but there was no problem because Justin stepped in to set up and attend all inspections and walk-throughs. He went above and beyond. This is the 4th home we have purchased over the years and never experienced this kind of service. We enjoyed all of the time we spent with Justin and he made a stressful situation much easier. Highly recommend!