Jesse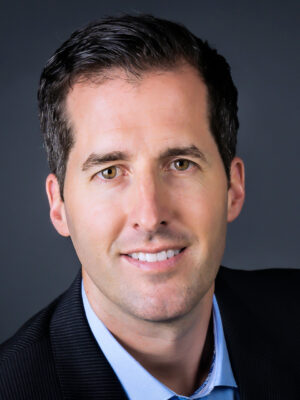 Jesse Donovan
Broker
License : 201208644
541-482-0044 Ext. 108
541-631-8044
Fax : 541-482-0046
Jesse Donovan has followed in his family's footsteps as a second-generation real estate agent. Jesse was raised in Ashland and after graduating from Ashland High School in 1995, he attended SOU where he played club soccer and studied sports medicine. After 4 years of travel and adventure in the National Guard including an overseas deployment, Jesse landed in Maui, Hawaii. He began working as the food and beverage manager for a large hospitality enterprise but later landed in the gallery world as his love for art segued into art sales in several galleries around the island. In 2001, Jesse began working as the International sales director for a renowned landscape photographer. He traveled and lived both nationally and internationally to open galleries, train staff, and hire new employees. The experience was unparalleled. In this environment, he became enthralled with the amazing film cameras that the artist was using. He fell in love with the art of film photography. He started to listen and nonchalantly learn and in five short years, became extremely talented. He began archiving his own photography, then selling his own artwork, and soon after…opening his own photography gallery in La Jolla, CA. After he and his wife decided to start a family in 2012, he and his wife made the decision to move back to his hometown of Ashland to raise his two daughters surrounded by their grandparents, aunts, uncles, and cousins. It was then he became enticed and excited to follow in his family's footsteps and enter the world of real estate.
Jesse's experience in contract negotiation, closing transactions, and working on teams has given him an inimitable strength to complete his real estate transactions with great success. He has a special gift of not only listening to his clients' needs but executing each transaction with professionalism, class, efficiency, and most of all…an amazing way of making everyone laugh. His success in real estate has come from lots of hard work, but also the trust, honesty, and respect within the professional relationships he has built over the years in Southern Oregon.
When Jesse is not helping clients buy and sell real estate, Jesse is out enjoying all the nature that Southern Oregon offers. He loves mountain biking, hiking, snowboarding, and running. He feels so grateful for all four of the fabulous seasons here in Southern Oregon and tries to make the most of it whenever he can. Jesse coaches both of his daughters' soccer teams through the Ashland Soccer Club. He loves watching his players grow each year and feels very fortunate for the opportunity to coach these amazing kids in the community.
note from Jesse: "Our goal is to incorporate the seamless process we've built and perfected since we began working together in 2014 and to make buying and selling as stress-free and enjoyable as possible for our clients. Marika and I each bring a unique skillset and perspective to each transaction. While I bring our clients 20+ years of management, sales, and negotiation experience, Marika fills the gaps with her 20+ years of experience in the architectural design, construction, and development industry. Bringing these two elements together has just worked, more than we ever thought possible. We feel grateful we can bring this knowledge to our clients."
From recent clients:
Buyer:   We felt Jesse was so dedicated to us, his clients.  It took us a very long time to find just what we wanted.  He was patient and never pushed us.  He was always responsive to whatever we needed and when we finally made our decision we could count on him to take care of anything that came up.  He has lived in the area for a long time and not only knows what is going on, but also how to work with others.
Buyer:   We so much enjoyed working with Jesse.  He has lived in the area his whole life and knows the market and the value of the properties.  He can help with contractors if you need to remodel.  He was a pleasure to work with.  We highly recommend him!
Seller:   Over the course of 40 years we have bought and sold 20 times.  Jesse and Marika are by far the best realtors that we have dealt with EVER!  They anticipate problems, take care of problems, research information, and best of all the COMMUNICATE and all the while they stay calm.  Our last sale (Ashland, OR area) was very difficult, but not for us!
Seller:  When I made the decision to sell my home, I did the research and spent the time selecting and interviewing several realtors.  While many were good, none could compare with the quality I sensed immediately from Marika and Jesse.  From the very beginning, their knowledge of the market and neighborhood, sense of honesty, integrity, and forthrightness impressed me.  If there was a challenge, they jumped in to help me resolve it.  If I needed information or had questions, my phone calls or emails were returned almost immediately.  They priced the house correctly and brought an offer to me in four days.  I could not have been more pleased with the work they did to make the sale go so smoothly.  Simply stated, Jesse and Marika are simply the best.  I would not hesitate to use them again.  They even helped me find a realtor in my new location.  They are beyond full service.  You would be fortunate to have them working for you.  Thank you.