Why Ashland is one of the best places to retire in Oregon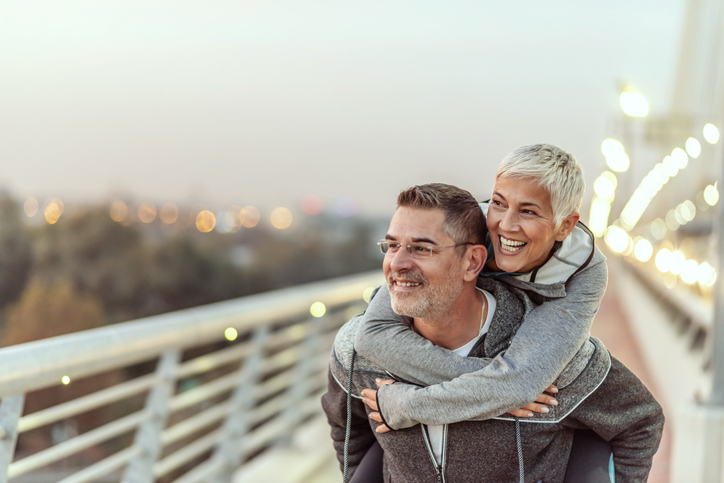 If you're considering moving out-of-state or elsewhere within Oregon to start afresh during your retirement years, Ashland is a community you should consider.
While the Beaver State abounds with communities surrounded by natural beauty, recreational opportunities, and a host of amenities, Ashland stands out.
Get your bearings
Just 20 miles north of the California border, Ashland is located in Jackson County in Southwestern Oregon, just off Interstate 5. As part of the Rogue River Valley, Ashland nestles at an elevation of 2,000 feet, a community encircled by mountains and the untouched beauty of US Forest Reserve Lands.
The 21,000 residents who live in this 11-square-mile enclave are known for their strong sense of community and low-key vibe. The town itself is nationally recognized for the Oregon Shakespeare Festival, a local repertory company that hosts what has become a national treasure – an annual staging of classic and contemporary plays that attract 125,000 visitors over a period of nine months.
With culture, small-town charm, scenic natural surroundings, and a population that has increased by 3.1% since 2010, Ashland is often named as one of the Best Places to Retire in Oregon.
Ashland is historic
Once a transportation and farming center when it was settled in 1852, Ashland has preserved many of the structures that hark back to its affluent past as a place friendly to tourists, businesses, and cultural pursuits – the town took over hosting the Lake Chautauqua summer camp in 1874 and then turned it into a full-fledged annual festival. Today, a similar tradition continues with the homegrown Oregon Shakespeare Festival, which was founded in 1935.
Ashland has taken such special care of its past, 48 places have been
listed in the National Register of Historic Places. They include Ashland Downtown Historic District, Hargadine Cemetery, First Baptist Church, and Chappel-Swedenburg House, and Lithia Park, among many others.
Lithia Park is a standout attraction. The 100-acre expanse was designed by John McLaren, who was also the landscape architect of the Golden Gate Park. It features tennis/pickleball courts, volleyball courts, picnic areas, arched bridges, waterfalls, and plenty of trees. The park has received numerous awards, including the highly prestigious "Top 10 American Spaces."
Additionally, it has many walking and hiking trails. A true national jewel, the park is just one of the magnificent sites in Ashland, one of the many perks that make this town one of the best places to retire in Oregon.
Ashland boasts of a mild climate
The mild climate throughout the year is still another perk of living in Ashland. The summers are moderate, and the winters are not too cold.
The average high temperature in July is around 87 degrees, while the average low temperature in January is around 29 degrees. Rainfall is scarce, but the wettest month tends to be November.
The climate allows residents to enjoy the outdoors all year long.
Ashland presents plenty of outdoor opportunities
Indeed, Ashland's scenic location and comfortable outdoor temps invite you to explore nature.
You can:
Take a walk or look for a trail you can comfortably trek on
Fish in Ashland's many lakes and rivers
Ride a bike or go skiing
Kayak across a placid lake or a brave whitewater rafting adventure
Mount Ashland, which is only 15 minutes away, hosts many exciting winter events as well.
Because of its special allure, Rogue River is another key outdoor destination. Snaking 215 miles from Crater Lake, the river empties in Gold Beach. There are plenty of attractions along its banks, including inns, lodges, tasteful restaurants, opportunities to learn whitewater rafting, and experience a wilderness adventure.
Ashland is wine country
While Ashland has a lively downtown area, it's just as easy to get to bigger cities like San Francisco and Portland.
And while California wine country is just five hours away, Ashland's own vineyards have prompted a Vogue writer to wonder whether Ashland could be the next Napa Valley. The Southern Oregon Winery Association has likened the Ashland terroir to that of Bordeaux in France.
Go on a tour of Ashland's wineries to sample offerings like pinot noir rose or Spanish tempranillo.
Ashland goes against the grain
Ashland's ethnically and religiously diverse residents know what they want – even if they go against the grain. For instance, the local government owns key services and facilities, including utilities, hospitals, the town's fiber-optic network, and its cemetery. Ashland's liberal policies also run counter to the prevailing norms of other towns within the area.
In spite of their liberal bent, Ashland has voted to impose taxes on schools, libraries, and parks.
This eccentricity only serves to highlight Ashland's allure, indicating the community's wonderful, independent spirit.
Ashland's housing opportunities
There are many fantastic houses in Ashland. Many of them have a unique Victorian design, which adds a sense of charm. The number of high-quality homes makes this an easy destination to purchase a house in.
As of March 2020, there are more than 140 houses for sale in Ashland. They range from stunning multi-acre, multimillion-dollar estates to log cabins near Lake Hyatt, ground-floor condos to charming cottages and the most desirable single-family homes with expansive backyards.
Retirees have a wealth of housing options to choose from, whatever home type or architectural style they want.
It's better to retire in Ashland, OR
With a low crime rate and an excellent medical facility that will cater to the needs of older residents, Ashland ticks every box in your retirement community wishlist.
Take advantage of the clean air, the excellent scenery, the range of amenities, and the diverse array of services and recreational opportunities that feed mind, body, and soul. Look into homes for sale in Ashland, OR.
To browse through your real estate options in this ideal community, scroll through this page. Or contact Ashland Homes Real Estate, one of the top firms in Southern Oregon, at 541.482.0044 or info(at)ashlandhomes(dotted)com.
Our team of full time, highly dedicated, and professional brokers will help you in your real estate journey every step of the way. All of our agents have in depth local knowledge and know the Southern Oregon real estate market by heart.
We work collaboratively with our clients and represent them in the kind of properties that suit their needs. Our firm specializes in a variety of real estate such as residential, rural, land, commercial, income, exchange properties, and more.