Top 20 things to look for when investing in real estate in Ashland, Oregon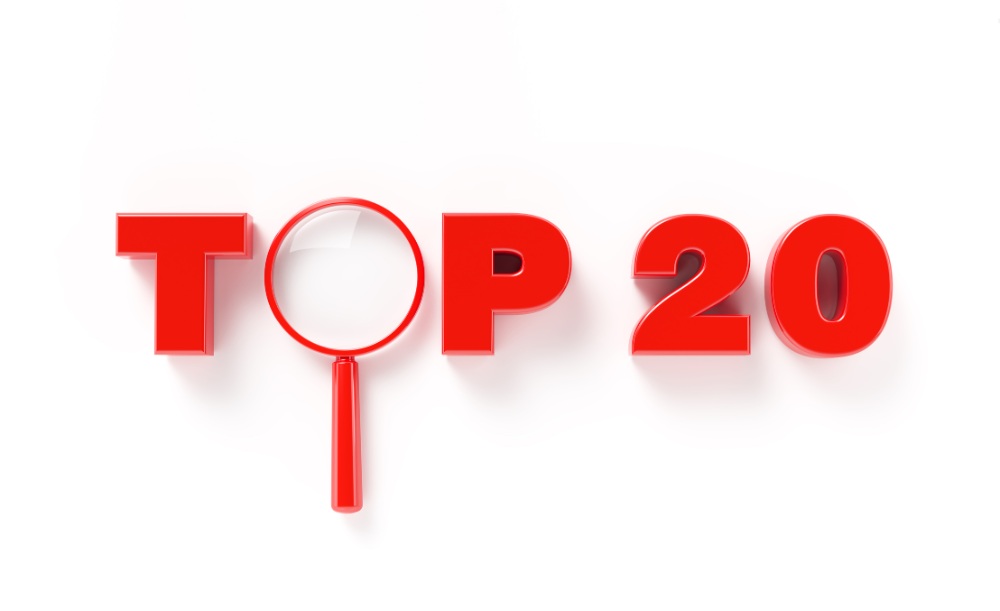 Using public data and millions of reviews and survey results, the neighborhood ranking and review site, Niche ranks Ashland as the #1 Best Place to Live in the Medford Area in Oregon. Garnering high scores in livability factors such as public schools, family-friendliness, nightlife, and diversity, Ashland is an ideal place for all types of residents – from budding professionals to young families to retirees.
With a population of just over 20,000, Ashland in Jackson County embodies the perfect mix of small-town feel and modern suburban living. A rich natural environment coupled with a fleet of restaurants, cafes, wineries, and theater shows make Ashland an attractive home for those wanting to improve their quality of life.
As a result, Ashland real estate is a vibrant, competitive market. Wallet Investor pegs the current average Ashland home price at $490,696. This means that the median price per square foot is $273.
Why invest in Ashland real estate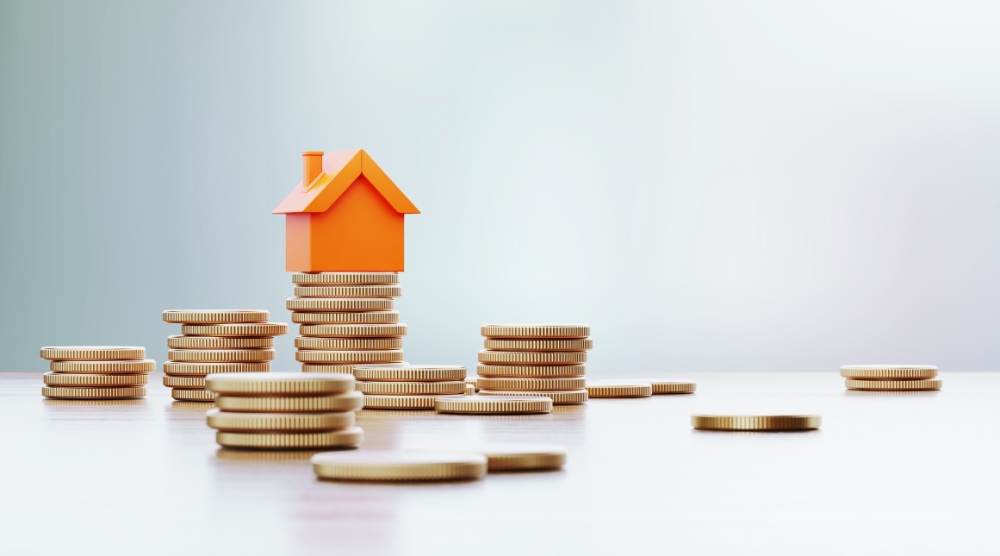 In general, real estate is a sound investment, offering fewer risks than stocks. It can boost your cash flow, provide a steady rental income, build your equity faster, and entitle you to tax deductions.
But Ashland real estate, in particular, is a wise investment because of these reasons outlined by Wallet Investor:
Ashland homes have long-term profit potential, increasing by as much as 2.46% in a year, and nearly 23% in 10 years.
In 2027, Ashland homes are predicted to have a median price of $547,423. This is likelyto increase to $602,337 in 2032.
If you're looking for short-term profit through house flipping, Ashland is a prime option, thanks to the steady increase of real estate prices. In fact, Wallet Investor's thorough analysis of the market reveals that Ashland real estate prices are not likely to decrease.
But there are more reasons for tourists, residents, and business owners to continue flocking to Ashland. Here, the range of available real estate is vast and varied – from homes and rentals to buildings and multi-acre lots.
What charms does this city hold, letting it achieve both a robust economy and strong sense of community?
Ashland, OR is surrounded by natural beauty
Aside from its gentle climate that allows residents to enjoy 300 days of sunshine every year, Ashland is surrounded by forest and bodies of water. Nearby Mount Ashland offers breathtaking views and winter activities such as skiing and snowshoeing. On warmer days, hikers and bikers can take on miles of trails. All year round, boating activities abound on Rogue River. If all you want is a relaxing walk, choose from 785 acres of parkland throughout the city. No wonder a Livability article said that 84% of Ashland adult residents enjoy physical activities for leisure.
Ashland, OR is a tourism magnet
For a small city, Ashland bursts with world-class dining options. Fine cuisine, microbreweries, cozy cafes, and eateries offering ethnic and organic food all find their home in Ashland. All cater to residents and tourists alike who enjoy quick eats or fine meals in between attending theater performances, going on museum tours, and embarking on nature jaunts. Ashland's growing reputation for its top-quality wines counts as yet another attraction. With a climate and topography conducive to viticulture, the city has more than 100 wineries, and was declared by Vogue as the next Napa.
Ashland, OR is business-friendly
Many entrepreneurs have benefited from Ashland's supportive business environment. The city's robust tourism fueled the rise of restaurants, specialty shops, and grocery stores. Similarly, the city's other major industries such as healthcare, education, and retail have jumpstarted related businesses and startups, too. The sheer variety of shops and establishments have made commercial real estate in Ashland more than just a viable option. Whether you're offering a vacation home rental or office space, you're bound to find takers.
Ashland, OR has a thriving arts and culture scene
As the Cultural Capital of Southern Oregon, Ashland is most famous for its annual Oregon Shakespeare Festival, a time-honored local tradition that began in the 1930s. From February to October, theaters stage plays by the Bard, making the festival the largest regional repertory theater in the country. Every spring, the city also holds the Ashland Independent Film Festival, a showcase of over 100 films spanning genres and nationalities. Meanwhile, the Schneider Museum of Art, which is open year-round, features historical and contemporary art.
Ashland, OR has the best public schools
Ashland is attractive to families because it has first-rate schools, which includes Southern Oregon University. Niche ranks Ashland Top 9 for having the Best Public Schools in Oregon. In fact, the city's public schools consistently rate higher than the national average. Apart from providing a solid education, Ashland offers plenty of outdoor places for play. For example, the 93-acre Lithia Park in downtown Ashland has ponds, tennis courts, hiking trails, and picnic areas that every member of the family can enjoy.
Top 20 things to consider when investing in Ashland real estate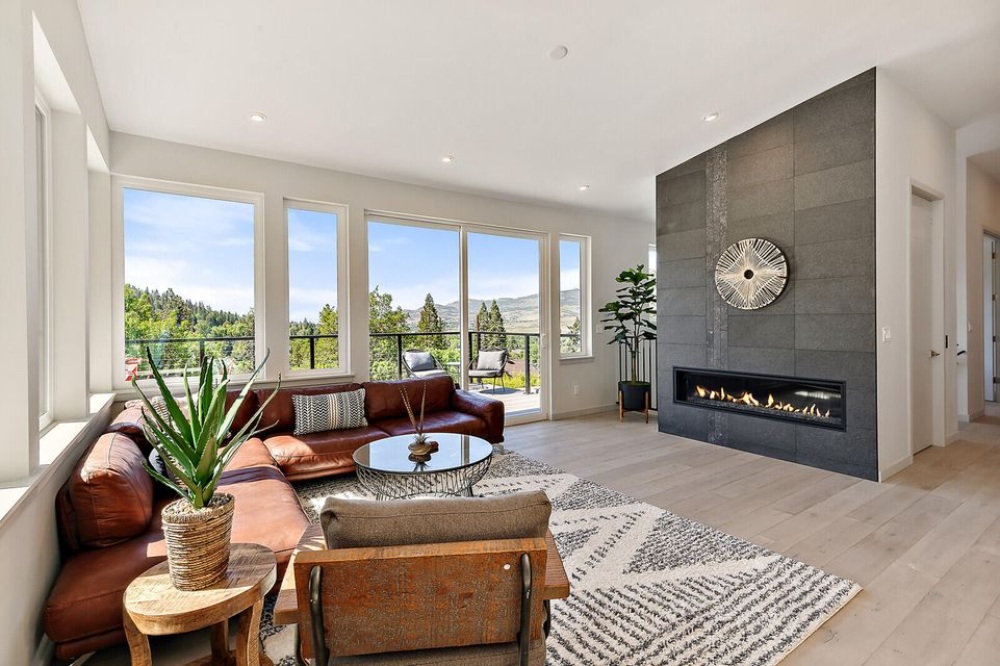 Fantastic views from a 3-bedroom home just a stone's throw away from Downtown Ashland.
A successful investment comes with preparation. An investor armed with knowledge strengthened by research, expert advice, and a trove of relevant information are key ingredients to ensure the success of a new venture. Attention to detail saves investors time, money, and effort and mitigates risk.
Here are the Top 20 things to consider in your search for the perfect real estate investment in Ashland, OR.
Identify your goals

Think about why you want to invest in the first place. Are you looking for a regular income or are you seeking to build long-term wealth? Whatever you choose, be specific in your goals. How much do you want to earn monthly? How long are you willing to wait before cashing in on your investment? Your investment type will depend on your goals. If you're aiming for short-term profits, the buy-and-sell method may be for you. If your target is long-term, invest in rental properties.

Prepare your finances

Can you afford the expenses that come with your real estate investment? Generally, commercial property requires higher capital than residential real estate. Rental fees are higher for commercial spaces than homes, for starters. Nevertheless, you will have to make a down payment for both. You will also have to pay taxes, insurance, closing costs, and eventually, amortization and maintenance. If you'd like to invest in residential property, pay cash or take out a loan.

Borrow wisely

Loans for residential and commercial properties differ in many ways. For example, when you buy a home, the mortgage is made out to you as an individual. When you buy commercial real estate, the loan is made to a business organization like a corporation or a partnership. Commercial loans are also shorter (5 to 20 years) compared to home loans, which can be spread out for as long as 30 years.

But for both types, you first need to figure out your budget and then choose a loan type that works to your advantage. Take your time shopping around for a lender whose interest rates and terms best serve you. Mortgages allow you to pay your purchased property in installments, allowing you stay liquid. Payment plans have countless options – fixed or adjustable rates, zero-down payment but higher interest, 15 or 30 year-terms, etc. Each scheme has its risks and advantages, so study everything before deciding.

Choose wisely

Use your budget and goals to guide you in deciding what type of Ashland real estate to invest in. Residential property can be further categorized into single-family homes, multifamily options, and rentals. All these investments are possible in Ashland because it's such a livable city. Meanwhile, the city's booming business climate, which includes major players like Lithia Motors and health provider Asante, make Ashland ideal for commercial property investors.

Narrow your options

Another way to narrow down your options is to examine your investment strategy. What is your ultimate plan for your real estate? If you want to provide office space, you need to look into specific locations. If it's a vacation home, a scenic view can boost your property's value. If you're opening a storage business, space should be your priority.

Decide on an investment model

Just as important as knowing why you're investing is considering how you're going to invest. Though the most popular way is to purchase the real estate outright and carry out your business plan, others opt to invest without owning the property in whole. These platforms include real estate investment trusts (REITs), real estate company stocks, real estate mutual funds, and mortgage bonds.

Choose your location

Location remains a deciding factor in predicting the profitability of your property. Consider key elements like accessibility, nearby amenities, green areas, views, and transportation systems. If you plan to buy commercial property, choose areas with active development, increasing real estate prices, and high tourist traffic like Ashland. Securing investments in emerging neighborhoods also has great profit potential.

Look into safety

In both commercial and residential real estate, the area's safety is a determining factor in the return of your investment. You want your home in a secure and safe neighborhood.And if you're renting out your property, you'll have a hard time getting tenants if an area is perceived as dangerous.. The good news is that according to Citystistics, Ashland's rates for violent and property crimes are far lower than in other suburban areas in Oregon and the U.S.

Will you buy or build?

Should you buy an existing house or purchase land so you can build from the ground up? Both have benefits and disadvantages. Buying a home means you can live in it, rent it out, or flip it at the soonest time possible. On the other hand, building your own home allows you to customize it, if you don't mind waiting from seven to eight months before the house is up. A new home also means lower repair and maintenance costs. In the end, your decision rests on what you want and your situation.

Assess potential repairs

Whether you plan to rent out or live in your purchased property, you need to have it inspected to catch urgent repairs and potential issues in the future. Thus, an inspection helps you negotiate repairs or cancel the contract altogether. Also consider maintenance costs. If you want to rehab homes before selling them, experts advise staying within a strict budget. Don't go overboard with repairs or renovations, and focus on attention-grabbers like curb appeal, a fresh coat of paint, or upcycling existing features.

Ensure viability

A real estate investment is a business – your business – which is why it is vital to do your research beforehand. Look into the area's supply and demand, recent sales, past and current rent prices, occupancy rate, and other market trends. Compare property values and compute your return on investment (ROI). When do you expect your property to appreciate significantly? How long should you rent out your property to maximize profit? Niche states that 54% of Ashland residents are homeowners, while 46% are tenants. This means that whether you plan to be a landlord or buy and sell, you have a great chance for success.

Diversify your portfolio

Real estate gives you the opportunity to diversify your investment portfolio. Financial experts always advise their clients to not put their eggs in one basket. To minimize risk, it's better to spread out your investments. Don't pour all your money into one property, or don't buy all your properties in one small area. By spreading your finances across properties and locations, you have a better chance of making a profit.

Network

Learning from your peers can be a great way to gain practical knowledge. Choose from any of the thousands of real estate investing groups spread across the country. Before joining, do a little research on the people involved and their most discussed topics. See if your goals and interests are aligned with that of the members.

Keep an eye on the market

Knowing the real estate market helps you make sounder decisions. Regularly getting information on fluctuating trends, rent prices, income, and mortgage rates gives you a good picture of the current state of the market.. This way, you can better prepare for the future, and know when to buy. Remember that it's always profitable to buy low and sell high. You can do this by investing during recession or the early phases of economic recovery.

Allot extra funds

No matter how well you've prepared your budget, unforeseen expenses will still occur, especially if you're a new investor. For this reason, experts advise setting aside an extra 50% of your budget as an emergency fund. This may go into inflation costs, repairing and maintaining your property, and vacancies on your rental.

Allot extra time

It's always best to craft a timeline and meet deadlines. However, you have to make allowances especially if you're rehabbing a house, wherein one issue may lead to a bigger one. For instance, you can officially set a timeline of 120 days even if you're aiming for 90 days. The extra 30 days will give you enough time to deal with unexpected problems.

Learn local tax and real estate laws

Laws for taxes and real estate investments vary across states. So, it is very important to be updated on the specific terms and recent changes in these laws to avoid inadvertent breaches and getting fined. As a real estate investor, know your privileges as well. For example, there are tax breaks for first-time homebuyers, residential property owners, and commercial property investors.

Map out your marketing strategy

It's never too early to draft a marketing plan for your Ashland real estate investment. Even before you buy, map out a general strategy, which you can tweak later on. Typically, the steps involve market research, goal setting, studying competitors, identifying your strengths, budget planning, choosing a media plan, creating a timeline, and tracking marketing efforts.

Keep future developments in mind

According to BestPlaces, Ashland experienced a 1.5% increase in its job market in the past year. In the next decade, employment growth is expected to be nearly 43%, higher than the national average of 33.5%.

Based on data from the 2020 U.S. Census Bureau, TownCharts said that the average salary in Ashland is $49,488 – the second highest median salary in the local area. Because of improved public health measures, the Southern Oregon Business Journal noted that in the first quarter of 2021, the total personal income in Oregon was back to pre-pandemic levels. With in-person shopping and schools reopening, the state's economy is expected to recover fully by early 2023.

These forecasts show that it helps to be a visionary when you're investing in real estate. Which is why research is important because it gives you a glimpse of how experts envision the economic lay of the land in the future. Before buying property, see how the area is predicted to change in the near, medium, and long term. Maybe the house you want to buy sits near an area bought by a chemical company. If the company plans to set up a facility there in the future, you may have to deal with health and safety issues. To gain information on long-term area planning, you can contact government agencies involved in urban planning and zoning.

Here is a list of major Ashland developments that is expected to impact the local real estate market:

A 250-unit multifamily development that will be an affordable option for the city's workforce. Sitting on 17 acres in northern Ashland, the 12 buildings comprising 21 bedroom units each will be connected to forms of transit for easy accessibility. 37 units will be managed as income-qualifying affordable housing. However, the project was put on hold after a local land watchdog group appealed against its construction.
A residential development project involving 10 acres in 192 North Mountain Avenue is under review by the Ashland government. 52 residential lots will be offered, eight of which will be "affordable at 80% of area median income."
The 15-acre Kestrel Park Ashland also in North Mountain Avenue boasts of townhouses, cottages, and single-family homes with mountain views and preserved wetlands. Some of the cottages are solar-powered.
Work with the right professionals

Real estate involves multiple transactions, with some happening at the same time. To make sure you remain on top of things in order to avoid costly mistakes, work with the right professionals. A local real estate agent can get you the best property for your budget, while a real estate lawyer can help you go through the finer details of a contract and navigate the legalities of your investment. A property manager can help you with estate maintenance or run your rental if you don't have time to oversee your commercial investments.
Hire us, the local experts
Whatever your investment preference, we at Ashland Homes Real Estate, Inc. can assist you. With over 40 years of experience in Ashland real estate, we have consistently ranked as a Top 3 local company for listings and sales. Staying independently owned means preserving our high level of service built on decades' worth of transparency and integrity.
Our team is made up of local agents because no one knows Ashland better than the people who grew up in this area. All of our professional and full-time agents know the city and its surroundings inside out. They have a deep love and knowledge of Ashland, which they enjoy sharing with their clients. This means they have the lowdown on the best locations for your investments and know how to negotiate on your behalf so you can acquire your dream properties at the best possible terms.
When you're ready to invest in Ashland real estate, contact any of our agents to jumpstart your real estate journey. You can also leave a message here or at info(at)ashland-home(dotted)com. Call 800.334.7499. If you're in the area, you can also drop by our office at 150 East Main Street beside the Oregon Shakespeare Festival and the Ashland Chamber of Commerce.