7 devices that will make your home smarter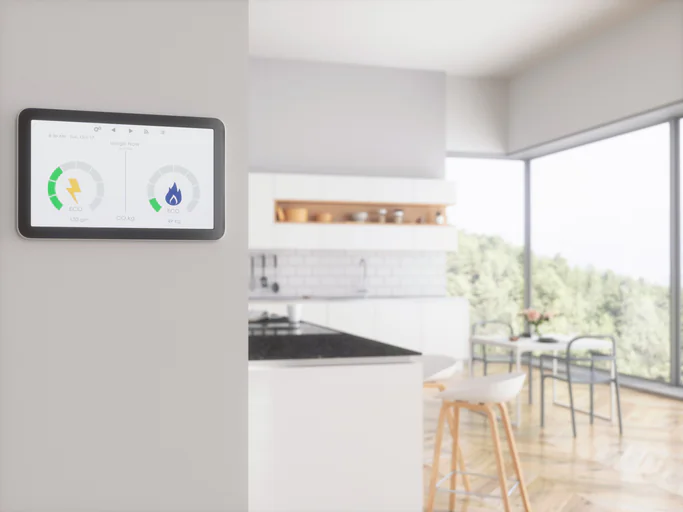 It's no secret that a smart home improves your quality of life. It provides you with enhanced safety and security, allows you the convenience of controlling and managing appliances and devices on your phone, and helps maximize energy efficiency.
If you're thinking about turning your house into a smart home, here are the smart home devices that you'll want to consider adding:
Smart speakers. Smart speakers can do more than just play music. They also act as a virtual assistant and do things like creating reminders to giving you updates about the weather. Smart speakers operate through voice command, which makes them extra convenient.Smart speakers can also control the other smart devices in your home. When linked to other devices, your smart speaker can also lock the doors, switch off the lights, or control your TV without a remote.

Other features of a smart speaker include:

Providing directions
Dictating messages
Voice-enabled games
Language translation

The top smart speakers are Amazon's Echo, Google Home, and Apple's HomePod. When shopping for a smart speaker, make sure that it has the features that you're looking for. It also helps if the speaker can work with other third-party control devices.

Smart thermostatAside from looking more elegant and sophisticated than your typical thermostat, a smart thermostat gives you complete control over your HVAC (heating, ventilation, and air conditioning) system.Just like any other smart device, a smart thermostat is controlled through the internet using a smart phone. You can adjust the temperature of your home remotely and come home to your ideal house temperature.

Some thermostats also come with additional features, such as automatically learning your preferred temperature settings, scheduling your home to be a certain temperature at a certain time, and being able to detect when you're home and when you're not.

According to TechHive, the best smart thermostat devices are the Ecobee SmartThermostat with voice control, the Nest Learning Thermostat, and the Mysa Smart Thermostat.

Smart lightingOne of the easiest and quickest ways to turn your home into a smart one is to have smart lighting. It's energy-efficient (as compared to incandescent and CFL light bulbs), it has a number of essential functions, and it costs less than you think.Unlike traditional bulbs, smart lights, which are LED, have the ability to change their brightness. When you're about to wind down or go to sleep, you can easily dim the lights through your smart home app (or your smart home speaker).

Searching for the best smart light bulbs? According to tech review website Tom's Guide, the Philips Hue White and Color Ambiance, the Wyze Bulb, and the Sengled Smart Wi-Fi LED are your best bets.

Smart door lockAnother useful smart home device that you should have in your home are smart door locks. This device, which is usually paired to your phone via Bluetooth, allows you to lock and unlock your front door without a key. This feature comes in handy if you forget to lock the door after leaving the house or if you need to let someone in your house.A handy feature that some smart door locks may have is the option to create an individual passcode. This eliminates the need for physical keys and enables you to control and keep track of who has access to your home.

For the best smart door locks, check out these top devices reviewed by Tom's Guide: August Smart Lock, Schlage Encode, Yale Real Living Assure SL, and Kwikset Halo.

Smart doorbellThe best way to check who's outside or if your package has arrived without actually answering the door? A smart doorbell. These devices come with a camera, microphone, and speaker, which allows you to interact with whoever is at your door. With a smart doorbell, you can easily see who is at your front door from the smart home app on your phone.Aside from its convenience, smart doorbells also provide an added layer of security to your home. Since most smart doorbells have a two-way audio system, you can scare off unwanted visitors when they step onto your property.

Tech review website Tom's Guide reveals that the best smart doorbells are Nest Hello, Ring Video Doorbell, Arlo Video Doorbell, and August Doorbell Cam.

Smart indoor and outdoor security camerasSecurity cameras offer a number of benefits, including additional safety and peace of mind. With an indoor and outdoor smart security camera, you can easily monitor and keep track of the activities inside and outside your house. Many smart security cameras nowadays capture high quality videos that can be accessed through your smartphone.Wondering what the best indoor and outdoor home security cameras are? CNET recommends the Arlo Pro 3, Wyze Cam, and the Nest Cam IQ Indoor.
Smart smoke and carbon monoxide detectorsSmart smoke alarms and carbon monoxide detectors are a crucial device to have in your home. These alarms will alert you on your phone (and other smart devices) once it detects any trace of smoke or carbon monoxide. Smart smoke and carbon monoxide detectors are also equipped with state-of-the-art sensors, preventing them from giving any false alarms.According to Reviewed, the best smart smoke and carbon monoxide detectors are Nest Protect, Abode Smoke Alarm Monitor, and the First Alert 2-in-1 Z-Wave Smoke Detector & Carbon Monoxide Alarm.
Work with Ashland Homes Real Estate
For more real estate tips and tricks, get in touch with Ashland Homes Real Estate, the number one real estate team in Southern Oregon. Call us today at 1.541.482.0044 or send an email to info(at)ashlandhomes(dotted)com.
Our team of full time, highly dedicated, and professional brokers will help you in your real estate journey every step of the way. All of our agents have in-depth local knowledge and know the Southern Oregon real estate market by heart.
We work collaboratively with our clients and represent them with the kind of properties that suit their needs. Our firm specializes in a variety of real estate such as residential, rural, land, commercial, income, exchange properties, and more.