Ted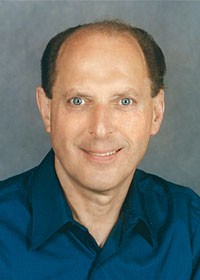 Ted Banke
Broker
License : 780102955
541.482.0044 Ext. 111
Fax : 541.482.0046
Ted was born and raised in Minnesota and Wisconsin and after residing for several years in Oakland and Vallejo, California, arrived in Ashland in 1970.
He is a graduate of Southern Oregon College (now Southern Oregon University) in Ashland in 1972 having earned a Bachelor of Science degree in business.
Ted entered the real estate industry in Ashland in 1976, and in 1980 was one of the co-founders of Ashland Homes Real Estate, Inc. continuing as an owner/broker until the business was sold in 1991. He has continued on as a Broker until the present time.
Past and present activities in the industry have included membership on the original City of Ashland Affordable Housing Committee, member of the Ashland Board of Realtors Board of Directors, chairman of the Ashland Board of Realtors Budget Committee, Treasurer for the Ashland Board of Realtors, chairman of the Ashland Multiple Listing Service, director for the Southern Oregon Multiple Listing Service and 1981 Realtor of the Year.
Other interests and activities include construction, remodeling, music and sports.