Brandon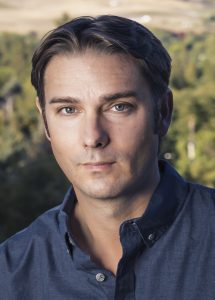 Brandon Overstreet
Broker
License : 201222957
541-482-0044 Ext. 114
541-621-7232
Fax : 541-482-0046
I feel so fortunate to have been raised in the Rogue Valley.  My parents moved from southern California to Ashland when I was just six months old.  My dad recognized how it was changing and wanted to move his family to fresher air and less crowded streets.
I graduated from Ashland High School but then moved away to attend college.  I went to a couple different colleges and did some traveling but my heart always ached for home.  I wisely ended up moving back to the Rogue Valley to complete my college degree at Southern Oregon University in 2002.
I've always been an entrepreneur which led me to starting my first business when I was a senior in college, which then transitioned into another business, and then finally into real estate.  Running my own businesses has taught me invaluable lessons on how to treat people the right way.  At the end of the day that's what really matters.  Respect, honesty, integrity and guidance are what my clients deserve, and are exactly what you'll get working with me.
I'm married to a wonderful woman and we have two beautiful little daughters that are the light of my life.  I feel so blessed to be raising my family in this gorgeous area with all its spectacular attributes.  The Rogue Valley is such a special place to call home.  I look forward to assisting you in finding your own little piece of heaven.